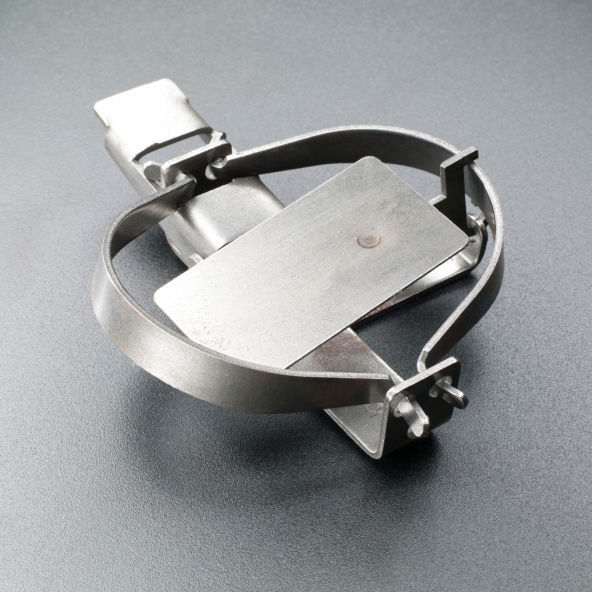 Two Missoula men are facing state and city code violations for setting traps near the Clark Fork River that killed a family's dog on Sunday. 
Game wardens with Montana Fish, Wildlife and Parks responded Sunday to an area near the Clark Fork River and Hiberta Street for a report of a dog caught in a trap within the City of Missoula; trapping in city limits is illegal. The dog did not survive, FWP spokesperson Vivaca Crowser said.
"We really feel for everyone involved and want to remind folks that paying attention to these regulations is important," Crowser said. "They're put in place to minimize incidents and accidental captures and this really is an uncommon and unfortunate incident."
Wardens found four illegal traps: three foothold traps and one conibear trap. None were tagged as required by state law and the conibear trap had not been recessed properly, Crowser said. 
"We were able to determine there were two people involved," Crowser said. "It was pretty quick in terms of the response on the time of the incident to issuing those citations."
Jaymz Antonio Partida, Sr., 45, and 35-year-old Michael Bruno were both cited by city and state authorities. Fish, Wildlife and Parks cited Partida with failing to recess a 330 conibear trap and setting traps without tags. State regulations require conibear traps to be "recessed," meaning set back in a wood, plastic or metal enclosure.
Missoula Animal Control also cited Partida and Bruno with trapping in city limits, which falls under the cruelty to animals statute in Missoula's city code.
If convicted on both citations, Partida may have to forfeit his current trapping license and lose his trapping privileges. He could also face a maximum $1,500 penalty and a possible six-month jail sentence. 
For the city code violations, Partida and Bruno could be fined $50 if the offense is their first.
Animal Control Supervisor Jeff Darrah said Friday residents should be wary of the ongoing trapping season.
"I don't think there's anything these folks could have done to avoid this but if you're going to take your dog out, maybe into the woods to cut a Christmas tree, be aware it is trapping season," he said. "It could happen just as well up on Lolo Pass."
Crowser, meanwhile, said trappers should stay on notice in high-use recreation areas. 
"One of the reasons why those types of regulations in places in terms of trapping not being in place in city lands is there are a lot of people and pets coming through," she said.
Rachel Luger, whose dog was killed in the incident, did not respond to a request for comment over social media. In a Wednesday Facebook post to raise awareness about the incident, however, Luger said her dog, Betsy, was 17 months old.
"We are horrified and brokenhearted," Luger wrote. "We cannot control what incredible stupid and dangerous things people may do, however we can prepare for the worst. It's not safe to assume you will not encounter a trap, especially this time of year. Please take the time right now to learn how to remove a trap, there are lots of resources online and you could save a life."
The winter trapping season ends April 15.