The two survivors of a March shooting spree outside Missoula are in good health along their respective roads toward recovery, the Montana Department of Justice said in a news release Wednesday. 
The families of Montana Highway Patrol Trooper Wade Palmer and Casey Blanchard, gunned down in two separate incidents by the same suspected shooter in March, released statements through the Justice Department on Wednesday.
The pair returned to Montana in May after multiple surgeries and rehabilitation programs at the University of Utah Hospital in Salt Lake City.
"Wade continues to make progress in his recovery," wrote Lindsey Palmer, the trooper's wife. "We returned to Salt Lake City on June 17 so he could undergo a cranioplasty procedure. The surgery went well and Wade is much happier since its completion, especially since he no longer has to wear his helmet everywhere he goes. Under the care of wonderful therapists, Wade is making progress in his outpatient therapy at St. Patrick's in Missoula. He remains nonverbal at this time but continues to make improvements in other forms of communication. Once again we want to thank the communities for all of the support and compassion we have received. We ask for prayers and privacy as we continue to search for our new normal."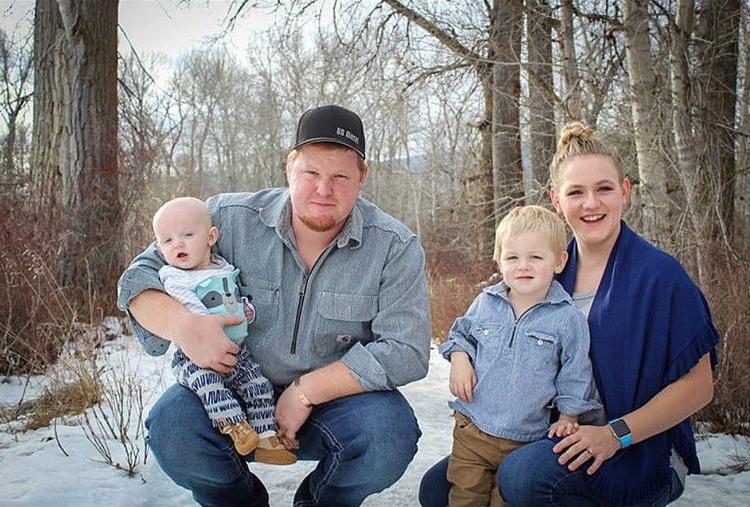 Leah Blanchard also provided an update through the Justice Department about her husband, Casey, who was shot eight times on Expressway in the first shooting that night. 
"Casey is making astonishing progress with the help of in-home care. In a few weeks he will begin outpatient physical therapy, followed by minor surgeries for shrapnel," Leah Blanchard wrote. "He will remain home for the duration of his healing. Casey is beginning to move himself and getting into a new home routine with his family, including dressing, cooking, finding new ways to help with kids, etc." 
You have free articles remaining.
Casey Blanchard was one of three people in a pickup that took heavy gunfire in the late evening of March 14. Shelley Hays, 28, died at the scene from his injuries. Casey's 52-year-old mother, Julie, survived the shooting but later died at a Washington hospital where she was undergoing rehabilitation from her injuries. She died just days after her son's triumphant return to Montana. 
"It feels like so much time has passed since this tragedy hit our family, but we still have a long way to go. Our emotional struggles intensified after Casey's mother, Julie Blanchard, passed away, but Casey is strong and has shown his ability to overcome whatever arises in his path. Julie's Celebration of Life is scheduled for July 28 at 2 p.m. at the Lumberjack Saloon in Lolo. Our family is grateful to our hometown for helping in every way possible. The support has only made our settling in that much easier."
Johnathan Bertsch, 28, the suspected gunman in the cases, faces one count of deliberate homicide and three of attempted deliberate homicide. Potential additional charges, in light of Julia Blanchard's death, have not been filed.
Authorities allege Bertsch followed the pickup carrying Hays and the Blanchards from a bar at the Wye on March 14. Julie Blanchard told police after the shooting that a white SUV flashed its lights at them on Expressway, prompting them to stop. As their pickup came to a halt, video footage from a nearby car dealership showed a man opening fire at the pickup before speeding away, according to charging documents. 
As law enforcement spread out into the county in search of the white SUV, Palmer found the vehicle about an hour later near Evaro, some 10 miles north of Missoula. When Palmer stopped behind the vehicle, his car was immediately peppered with gunfire that struck him in the head, face and neck. 
Bertsch is being held in Missoula County Detention Center on $2 million bail.