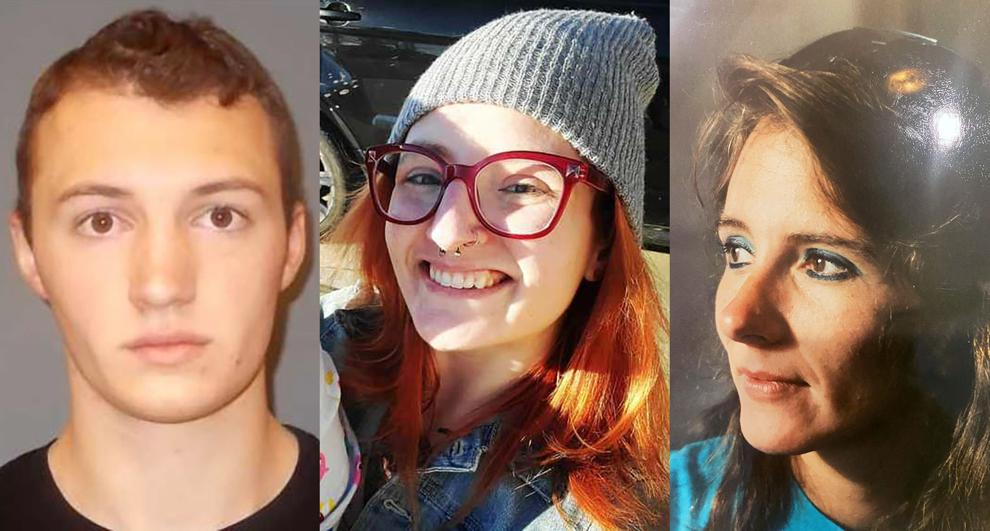 Saturday marked one month since a Billings woman was found dead in her home. One month since her daughter and daughter's boyfriend were named as suspects. And one month since the young couple died in the woods outside Yellowstone National Park.
What set in motion the events that day, April 15, isn't clear, even to those who knew the two suspects and their growing troubles. Police won't speculate on a motive. And with those responsible no longer alive, there will be no day in court.
Roxann Watson, 64, was strangled and beaten to death.
Her daughter, 28-year-old Erika Miller, was shot by a boyfriend of less than two months, Henry Porter, after the two led law enforcement on a chase in Gallatin County, abandoned their vehicle and ran away.
Porter, 22, then turned the gun on himself.
A fourth related death is still under investigation. Shanna Booth, 32, was found dead in the basement of Erika's home five days later. Officials have yet to determine how she died.
Amid the shock and confusion surrounding the deaths, interviews and court records provide a glimpse into the lives of those involved, and how two 20-somethings pulled away from the trappings of a stable life and wound up at the center of a deadly crime spree.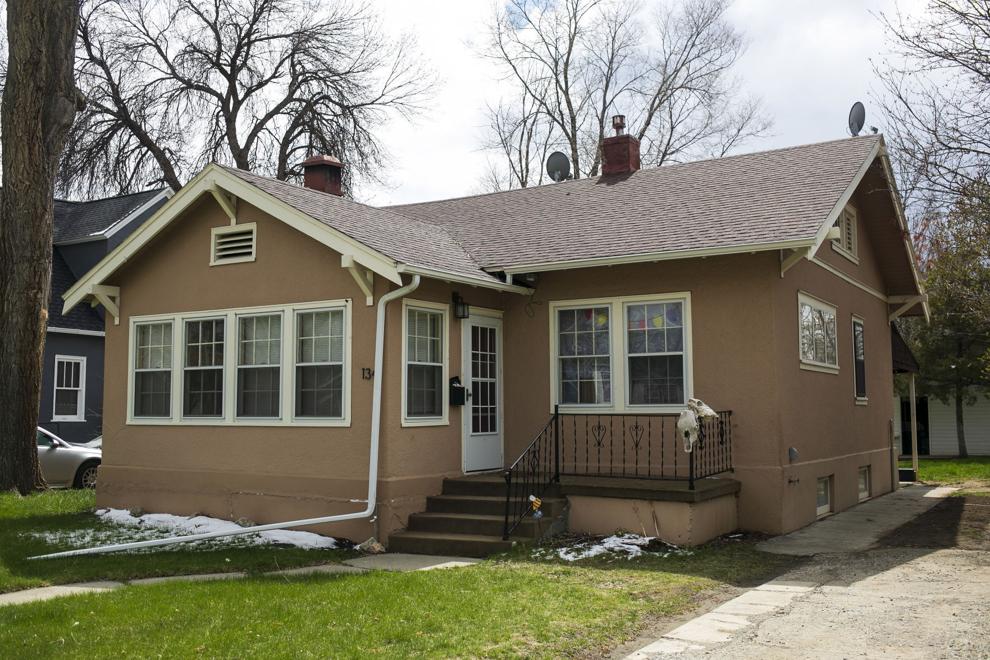 New city, new story
Henry had a quiet passion for chess. If he was trying to get sober, he'd go for long, hard runs outside, exhausting himself in an effort to push past the symptoms of withdrawal.
No matter where he was in the cycle of addiction, he liked being tough. Long hours at the gym helped him stay strong. One friend said he sometimes indulged in the belief — or hope — that he was "the biggest and most badass dealer in Billings."
Friends contacted for this story declined to speak on the record, citing concerns about retaliation from others who knew Henry.
Henry told some friends in Billings a story about himself that wasn't true. He said he'd been born in Missouri, grew up an Army brat and only landed in Missoula during his teenage years.
But archives from The Missoulian newspaper include his Missoula birth announcement in 1998. He attended Rattlesnake Elementary School, and at age 11 performed behind a "Magic trix free" sign with a friend at the Saturday market. Prep sports listings show he wrestled and ran track.
Josh Sessums coached Henry in wrestling at Hellgate High School during his freshman year.
"He was a good kid, had a great attitude," Sessums said. "He worked hard in the wrestling room."
Sessums said he had no disciplinary problems with Henry. He later transferred to Loyola Sacred Heart High School, where officials declined to comment for this story.
Perhaps most confounding, Henry told friends in Billings he was the only member of his family still alive. He said his brother had died of a drug overdose and his parents were killed in a car wreck, but neither is true.
To some extent, Henry's family has made itself a part of Missoula's civic fabric, weighing in on City Council issues in a guest column in the paper and donating to the Missoula Community Foundation. Entrepreneurial work and a previous job at the University of Montana have put both parents in the local spotlight over the years, and Henry's brother was a high school tennis standout.
Henry's parents did not respond to a mailed request for an interview. A friend of Henry's brother described the parents as "gracious, humble, down-to-earth," while a friend of Henry's mother simply called them "two loving parents." Both declined to speak on the record, citing concerns for the family's privacy.
Henry caught his first felony in 2017 at age 18 when he admitted robbing a man after arranging to meet him for a gun sale, and a week later, robbing two others after following them down a street. Victims in both cases say he pointed a handgun at them.
Within three weeks of starting probation on those charges, he broke into an apartment with two other men and assaulted the occupant, who said he recognized Henry from high school, and that Henry kicked him as he laid on the ground.
Just five days later, Henry was accused of raping a woman at the Motel 6, according to a search warrant for Henry's phone. The warrant was filed while Henry was in jail, and the case was never charged.
From 2018 on, Henry shifted among Department of Corrections facilities, doing two stints at inpatient treatment before landing at the Billings prerelease center at the end of 2019. He was released to probation in Billings on Aug. 28, 2020.
At some point in early 2021, Henry got a spot in a sober living home called the Road to Damascus.
Bill Morris, who runs the home, said Henry struck him as a promising addition. Henry came to the house after spending another month in rehab, and he had a job right away selling cars at Rimrock GMC Cadillac. Meth was his drug of choice.
Morris said he spent a day driving Henry to Dillard's to buy dress shoes and business clothes for his new job. He seemed like he was headed in a good direction.
"I had no trouble bringing him into the house and you know, I'm street smart. I'm not a dummy," Morris said.
But Henry stayed for less than a week, Morris said. He was doing well for himself in sales.
"And he just didn't feel like he should be in sober living with that kind of money," Morris said.
A downward spiral
Unlike Henry, Erika had no felony convictions. Growing up in Billings, she graduated from high school a year early. By age 28 she had a good job at Costco, a healthy, happy toddler and a husband who was "the best thing that ever happened" to Erika, according to her friend of 10 years, Devin McCalip.
But her downward spiral was obvious to those who loved her.
She was close with her dad, a well-liked, "sweet soul," according to his obituary, and his death in 2019 after years of heavy drinking marked the start of her dive.
She became increasingly depressed, turned to alcohol, made new friends her old friends were leery of and eventually began experimenting with meth, said estranged husband Jake McClain.
"All the stories you hear about 'not even once' and all that – she's like, 'Jake, it's so true. It's the scariest thing I've ever done,' " Jake said. But soon: "It was game over. She had an addiction."
Erika was close with her mother, too, but Jake saw it as a troubled relationship, saying Roxann was "overly involved" in their marriage.
Roxann insisted on paying Erika's household bills, getting the paperwork sent to her own house. Dinner dates would get interrupted by sudden requests that Erika drive her to the pharmacy or help with some other errand, even though she had her own vehicle. If Erika didn't answer her phone, Roxann would "berate" her in text messages, Jake said. When Jake and Erika went to Hawaii on their honeymoon, Roxann joined them.
Looking in from the outside, some simply saw the mother and daughter as close.
"Wherever you saw Roxann, you saw Erika," said former family obstetrician and friend, Doug Ezell, whose son was in school with Erika. "They were inseparable. Very tight."
For the past couple of years, Erika's friends worried. Devin said Erika had struggled with her mental health even before her dad's death. When she wore shorts, her scars from cutting were visible, Devin said.
Still, it was getting worse. She'd stop responding to calls or texts for periods of time, and her drug use appeared to be escalating.
Jake said he "begged" for couple's therapy but Erika wouldn't go.
Jake and Erika grew apart, and Erika got worse. They filed for divorce.
Erika began dating a new boyfriend, whom she was with before dating Henry. The new boyfriend subjected her to verbal and physical violence. The two got together in the summer of 2020, according to assault, strangulation and domestic violence charges against the boyfriend that were dropped due to Erika's death.
Devin said it was through that abusive boyfriend, who has been in jail since late January, that she met Henry.
For all of Erika's struggles, however, there are some who can never forgive her.
Stephanie Bonner, Erika's sister and Roxann's other daughter, said she bristles at any words of sympathy for her sister. She said Erika had opportunities to get better that she didn't take. And she can't shake the brutal nature of her mother's death. 
Sorting through Roxann's estate and fielding calls from law enforcement even a month after the deaths, Stephanie said she can't fully grasp what's happened.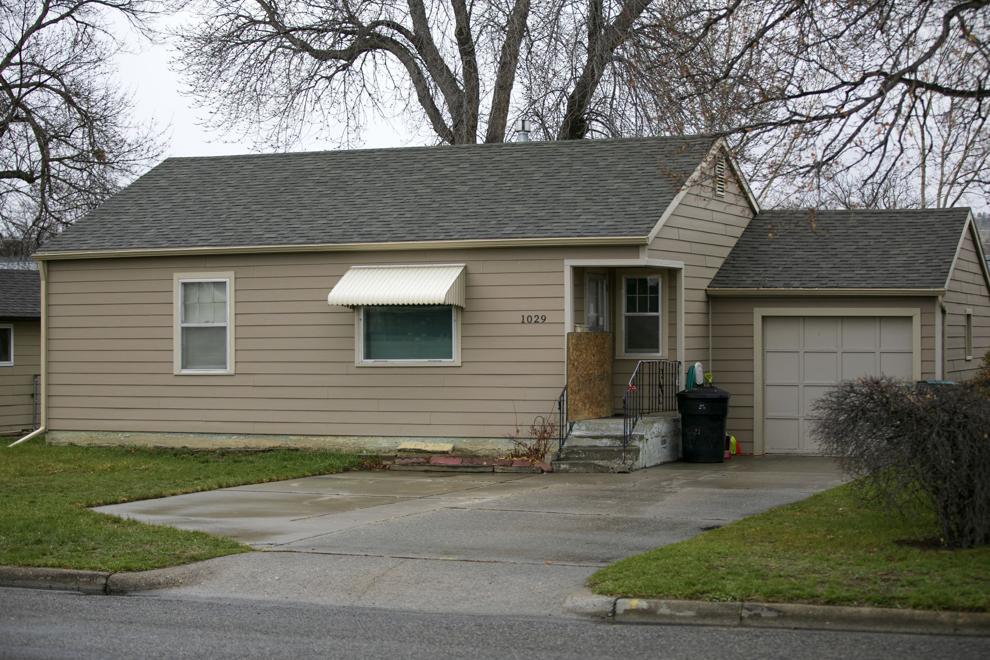 "It's like the 'Criminal Minds' (stuff) that you watch on TV," she said. "This is not supposed to happen in real life."
Jake saw his wife for the last time the week before her death.
She surprised him with a visit to the auto body shop where he works. Crying, she said she needed help, and Jake thought she was finally committed to the difficult task of getting off drugs and back to her old self.
The couple was closing in on a divorce, and custody of their one-and-a-half-year-old son was the primary concern. Erika handed him a note saying she was relinquishing her custody rights and taking time to work on herself. Jake saved a picture of it in his phone.
He promised to visit her in treatment. Once she was on her feet again, they'd work out a plan to ensure their son got time with her.
"And I'm a blubbering mess, you know, talking to her. And she gave me a big hug and she left," Jake said. "And then it was the next week we found out Roxann was dead and Erika and her boyfriend were on the run."
They were on the run for most of a day. For roughly nine hours after discovering Roxann dead during a check requested by family, law enforcement in Yellowstone and Gallatin counties remained on the lookout for Henry and Erika. They were driving Roxann's car and managed to spend $3,800 on her credit cards by the time they were caught, according to Stephanie.
Authorities spotted Henry and Erika around 10:30 p.m. and pursued the two until they abandoned their car just north of West Yellowstone. After they ran into the woods, police heard two gunshots.
Jake said that in the weeks since, it's been painful to hear people talk about the case.
"I want people to know that Erika wasn't, she wasn't a bad person. She wasn't this evil person," Jake said, breaking down into tears. "I get it, you know, there was a lot of bad at the end. But we had so much good times, and she was so funny and clumsy. And she would just make you laugh any time she possibly could. She was very caring about the people around her."
'One strong person'
Roxann was born in Billings. She had two daughters and three grandchildren she doted on.
After working for BNSF Railway, she spent the majority of the past two decades on disability due to chronic back pain from scoliosis, according to Stephanie.
Still, she loved camping. The Grand Tetons were a favorite. When Stephanie's kids were young and she lived about a mile from her mom, they'd visit daily.
Even as Roxann became more of a homebody in recent years, she relished shopping. Stephanie said she had "more Uggs than any one person should have," often pairing the suede boots with shorts, which Stephanie would tease her about.
Devin, Erika's friend, said Roxann had a '70s look to her style, with colored glasses and long, straight black hair.
"I told her all the time, she reminded me of Cher," she said.
Devin remembers Roxann as welcoming. Whenever Devin visited, Roxann wasted no time pouring her a cup of coffee or offering to make her something to eat.
At Christmastime, Roxann pulled out all the stops.
"She loved Christmas more than anything. Oh man she loved Christmas," Stephanie said. "Yep. She'd keep the Christmas tree up for two or three months afterward."
Stephanie said the lights were special for her mom.
"It was something that made her heart happy."
Stephanie said her mom was overbearing with Erika, perhaps controlling. But it came from a place of love and concern, she said.
"She was a good person," Stephanie said. "She had her flaws like anybody else. And I think loving my sister too much was her downfall."
Stephanie thinks it was probably hard for her mom to let go when Erika got married. But as much as Roxann held on, Erika allowed her to, Stephanie said. She accepted whatever help or involvement that their mom extended.
Roxann was also too tolerant of Erika's missteps, Stephanie said. She "wanted to fix her when she started doing drugs, but at the same time I think she was kind of in denial about how far into drugs" Erika had gotten, she said.
"My mom was one strong person," Stephanie said. "There wasn't anything she wouldn't do for someone that she loved or that she felt she needed to protect. That's just who she was, stubborn as hell."
As Stephanie grieves the loss of her mother, her own children are grieving the loss of their grandmother.
When she goes to bed at night, she can't stop seeing Roxann's face.
"I'll never, ever — I can live a thousand lifetimes and I'll never understand this whole thing that has happened to my family," Stephanie said.
Another tragedy
Shanna Booth, a 32-year-old mother of one from the Hi-Line, is the fourth person lost in this story.
Her body was discovered by Jake late one night in the aftermath of the news about Roxann, Erika and Henry.
Jake was with Erika's brothers in the house he'd shared with her, drinking beer and taking comfort in each other's presence. Conversation turned to Erika's dad's old motorcycle jacket, a treasured item from their yearly father-daughter trips to the Sturgis Motorcycle Rally. Jake thought of one last place to check.
Rummaging through the closet where they kept Christmas lights, Jake found Shanna. Clothes had been piled on top of her body. Jake said he was in near-hysterics giving his statement to police.
Shanna showed no obvious cause of death, according to the Yellowstone County Coroner's Office. It could be months before lab results help authorities determine what killed her.
Shanna knew Erika through Erika's abusive ex-boyfriend, who was Shanna's roommate for a period of time, according to Devin. Devin doesn't know more about how close the two were or how long they'd known each other.
Shanna is from Culbertson in the far northeast corner of the state, population 690.
In the wake of her death, her high school class of 2007 banded together to host a fundraiser to help cover the costs of her funeral. They reached their goal by the second day and have since more than doubled the amount they set out to collect.
Shanna left behind a 5-year-old son.
"Any extra donations will be set aside for him," a note on the fundraising website said.
Shanna's family declined to comment for this story.
Like everyone else, they are still waiting for answers.
Missoulian reporter Zoe Buchli contributed reporting.