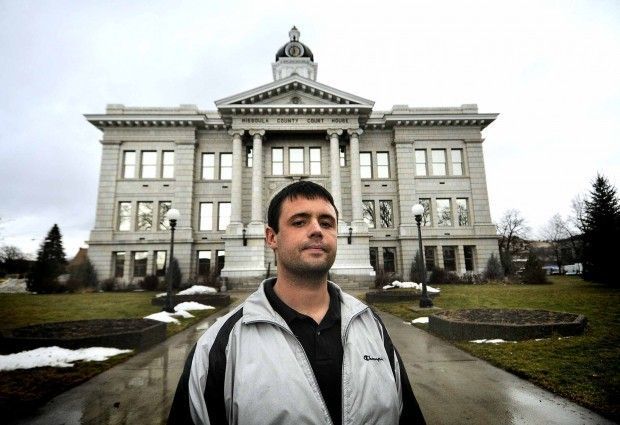 In Montana, DNA evidence, new investigations and an overturned conviction can return a person's freedom, but securing financial freedom is a different story altogether.
Montana is currently one of most states in the U.S. that has a statute to offer some form of compensation to wrongfully convicted people, although Montana offers only a program for entry into post-secondary education, one lawmakers say was never funded and never used. Recent lawsuits filed to recover compensation for life lost behind bars have been aimed at county-level officials, where insurance policies may determine the payout. But lawmakers on the state Law and Justice Interim Committee this month will examine a bill draft to put before the 2021 Legislature to offer monetary compensation to exonerees, an atonement offered by only 18 states in the U.S. 
Some lawmakers argue a compensation program is the solution to costly litigation that follows overturned convictions. The Law and Justice Interim Committee has met several times since the last state Legislature to study compensation for the wrongfully convicted, and a draft has already started to take shape. 
"If you go to court and don't have a system set up, and a jury decides millions and millions of dollars (in damages) are appropriate, you have no way out," said Rep. Kathy Kelker, D-Billings, a proponent of the measure on the interim committee. "They already have proof the state made a mistake."
The draft, available online, sets compensation at $60,000 a year, with $5,000 in-hand for exonerees within their first 30 days after release from incarceration.
In Montana's interim legislative committee, the largest remaining question appears to be perhaps the most important component: the funding mechanism. Sen. John Esp, R-Big Timber, said that question may be fatal to the compensation program as the state braces for an economic crater due to the COVID-19 pandemic. Montana has seen record numbers of unemployment claims in the last six weeks as state and local officials have shut down bars, restaurants and other local jobs around Montana to prevent the spread of the novel coronavirus, while economists last week estimated 50,000 jobs will be lost. The severity of the state's income tax revenues, Esp said, is yet to be seen.
"I just think we're going to have a lot bigger problems coming up than (the compensation proposal), but it's all about priorities," Esp said. "I've been in and out of the legislature for 20 years now, and it's hard to collectively find priorities, and it's hard to get new programs funded in good times, much less now."
If the committee finds the program too costly, defendants are left to pursue civil rights claims in court, several of which have been filed since the committee began examining the compensation question.
Cody Marble, who was released four years ago in April, sued Missoula County, as well as the now-former law enforcement officers and the county prosecutors who handled the rape case that locked him up for nearly 14 years. Today, Marble sits opposite of the defendant's table, as individual defendants, then-law enforcement officers and then-prosecutors, have lawyered up in recent months. His father, Jerry Marble, said he's seen firsthand how those released after an exoneration can quickly get swept into trouble without any money to anchor the newfound freedom.
"How do they get by? How do they get by that first night and second night and second week and the second month? Where do they go?" Jerry Marble said in an interview last week.
Jerry Marble was at home when law enforcement came for his son in 2002, and he never questioned Cody's innocence. Rather, he held steady and pursued his son's freedom until, years later, accusers recanted their allegations, Cody was freed and his conviction finally overturned in 2017.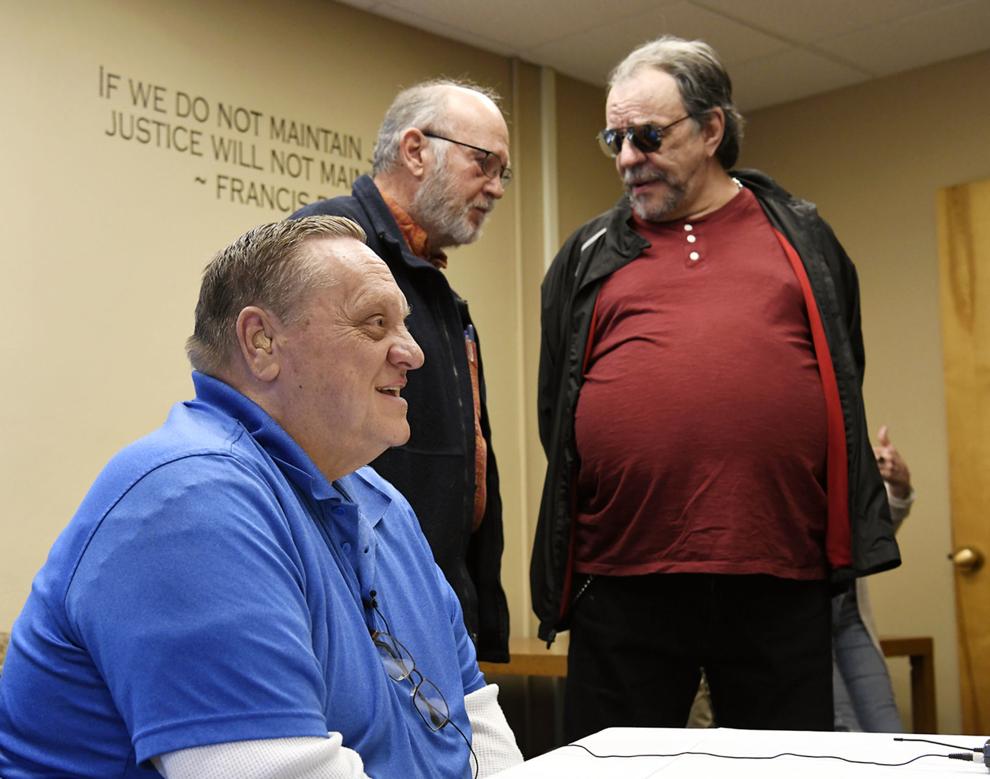 "My biggest concern was that we were up against the whole system," Jerry Marble said.
Marble's case is one wave in a tide of lawsuits filed in the last 18 months by wrongfully convicted people.
Paul Jenkins and Freddie Lawrence, both wrongfully convicted for the kidnapping and killing of a woman from a bar in Montana City in 1994, saw their own convictions overturned in 2018. They sued Jefferson County, Lewis and Clark County, as well as Ravalli County, where a man told law enforcement his uncle, David Wayne Nelson, had confessed to the crimes, but officers never followed up on the lead, according to court records. Nelson's DNA was eventually tested against and identified as that on a rope found near the woman's body, court documents said.
Lawrence's attorneys are scheduled to meet with the involved counties for a mediation session later this month; a date set for April had been canceled due to social distancing guidelines in place during the COVID-19 pandemic. Paul Jenkins settled his lawsuit against the three counties in December, but his attorneys say his case was unique because DNA evidence later excluded him as the possible killer, and a judge had already taken aim at errors in the prosecution. These civil rights cases are different from typical civil cases, said Rob Bell, one of Jenkins' attorneys, because the plaintiff can't just show they were wrongfully convicted, but that there was an active effort to convict the innocent person, through fabricated evidence or other means.
Bell declined to disclose the amount for which Jenkins settled with the counties in his case, but said Jenkins' case was strong enough to bring them to the negotiating table immediately. Other people who are wrongfully convicted may have a harder time in court, Bell said; just because they're released, doesn't mean they have the upper hand in court.
"The deck, in a lot of ways, is stacked against the wrongfully convicted person because the government has so many resources available to them compared to (what) someone who has been sitting in prison has available to them," Bell said.
Richard Raugust, whose conviction for the killing of his best friend in Trout Creek was vacated in 2015, lodged a claim against the state for $97 million to compensate him for nearly 20 years spent in prison before the Montana Innocence Project showed prosecutors had withheld evidence in his case that cast doubt on his guilt. Raugust's claim was denied and he filed his lawsuit in U.S. District Court against Sanders County officials in February. Attorneys for Sanders County have motioned the judge to dismiss the case.
Raugust's $97 million may appear to be a lofty claim for any circumstance, but that's part of the litigation route, where officials on the defense work to mitigate those costs. Jimmy Ray Bromgard settled for $3.5 million in a lawsuit against the state in 2008. He was released in 2002 after DNA evidence overturned a rape charge for which he spent 15 years in a cell.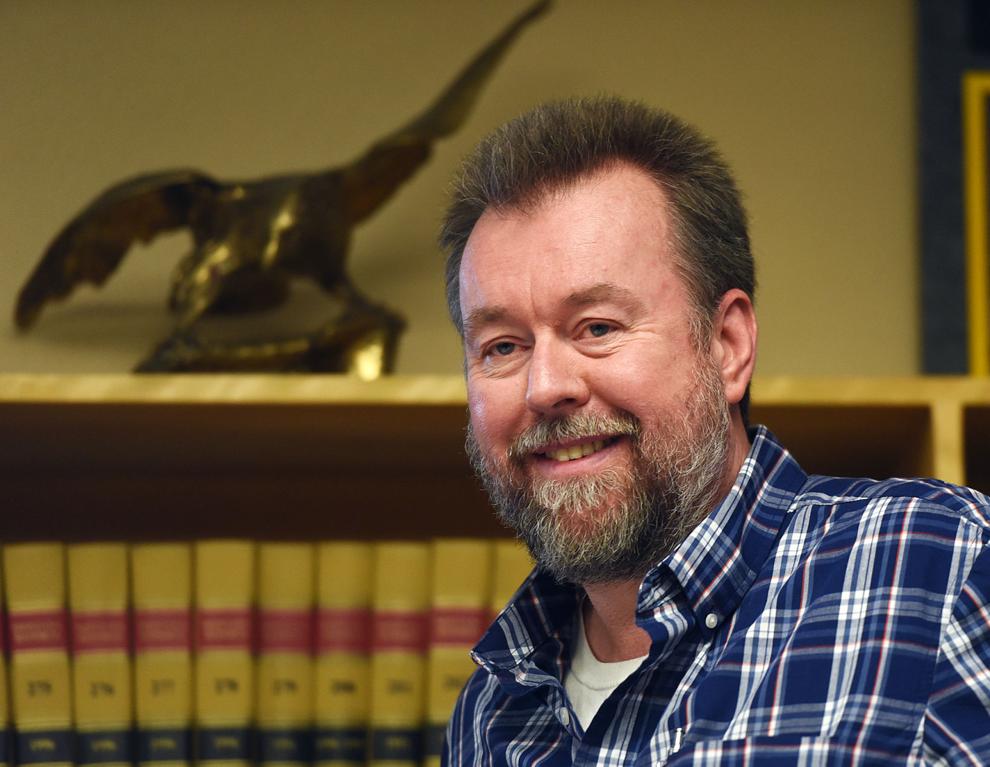 The Montana Innocence Project, which has played front-line roles in overturning convictions for seven people since 2016, has also led much of the discussion as the legislative committee develops a blueprint for the compensation program proposal. Other programs Montana lawmakers have examined include those in Nevada, Kansas and Texas. Amy Sings In The Timber, executive director at the Montana Innocence Project, said the draft has in recent months shifted from a complex model to a streamlined, simple mechanism for monetary compensation. 
"It takes into account not just the average annual income in the state of Montana, which is only one factor, but also takes into consideration the fact that most of these individuals were incarcerated wrongly during a formative time in their lives, when others would have been putting money into a 401k, buying a house or pursuing a higher education," Sings In The Timber said.
Last month, Idaho Gov. Brad Little vetoed a similar proposal from the state Legislature, despite only one opposing vote in the Idaho Senate and House of Representatives, saying he would prefer a package that did not put the state in court against the exonerees as a first step, the Associated Press reported.
The Law and Justice Interim Committee is scheduled to examine the draft bill at its next scheduled meeting on May 12. The committee will hear public comment on the proposal at that time.