Missoula police are searching for suspects after neighbors awoke to gunfire Monday morning on Garland Drive near South 39th Street.
The aftermath of the drive-by shooting was apparent at 9 a.m. Monday, even after a distinctive yellow Dodge car peppered with bullets had been towed away from a home that had also been pierced several times by gunfire. No one inside the home was injured, police said. 
"It sounded like it was right inside our house," said Brian Lee, who lives next door.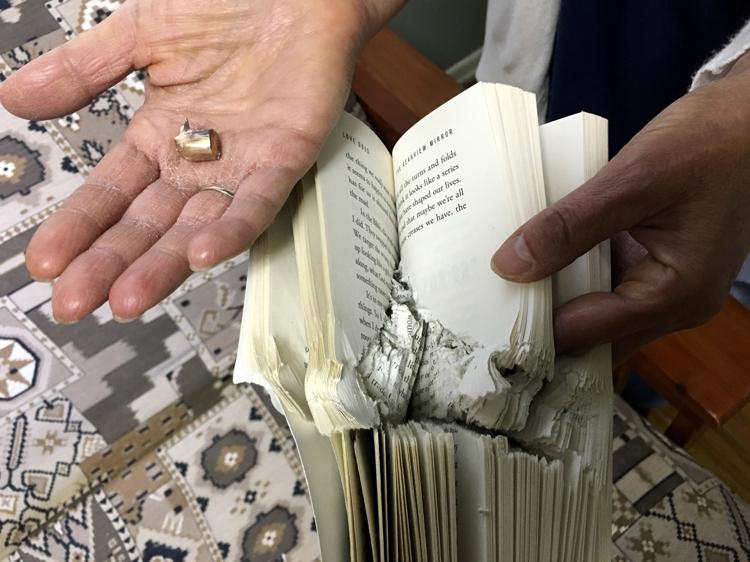 Indeed it was. One stray bullet punctured the front of Lee's home and came to a halt in a book on the shelf up against the outside wall of their spare bedroom. Lee's wife, Debbie, said she opened the book and a bullet rolled out from the now-ragged pages. The book: "Love Does" by Bob Goff, is a collection of essays about Christian faith coming through in everyday life. 
"It's amazing," Debbie said.
Missoula Police Detective Sgt. Rick Stevenson said the call to police came from Arcadia Drive, the next street over, at 3:55 a.m. Monday for reports of shots fired. The shooter had left the scene by the time officers arrived, he said. 
You have free articles remaining.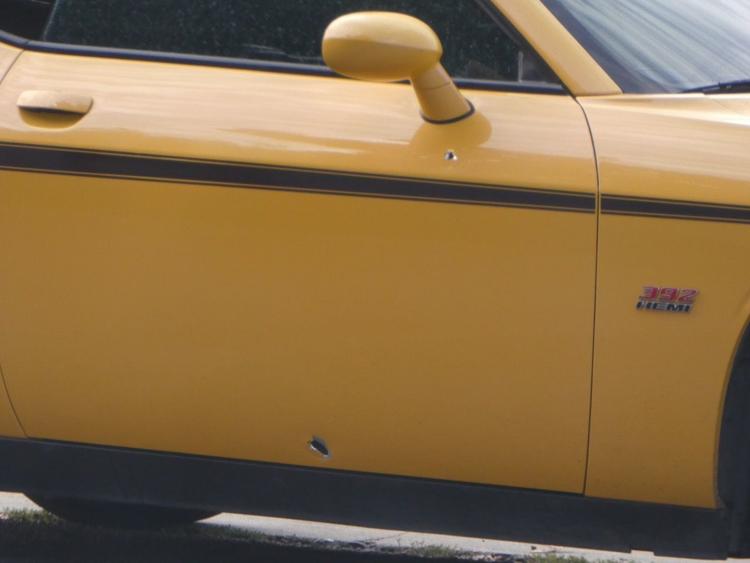 "We don't have a specific suspect at this point," he said Monday afternoon, adding police are looking into some names of those they believe may be involved. "Nobody inside the residence was injured."
No further information was available Monday as the investigation is ongoing.
Brian Lee and Ed Burke, who also lives nearby, said they heard at least nine shots ring out around 4 a.m. Police had the neighborhood block surrounded within minutes, they said.
A handful of bullets had ripped through the home's large front window, near the front door, into the house siding and through the garage. The shades had been drawn at every window and police had cleared the area by 9 a.m. Monday.
Those who spoke with the Missoulian described the neighborhood as a secure and safe area, home to mostly families and retirees. Meadow Hill Middle School and several day care centers are within a few blocks.
This story will be updated.