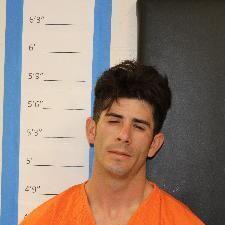 A 31-year-old man from Colorado was apprehended in Lewis and Clark County on suspicion of assaulting a peace officer and meth possession.
Justin J. Castner is charged with two felony counts of assault on a peace officer, felony theft, felony criminal endangerment, felony meth possession, misdemeanor paraphernalia possession, misdemeanor eluding a peace officer and misdemeanor obstructing a public servant.
On Sept. 18, deputies responded to the area of Highway 279 and Stemple Pass Road after Sheriff Leo Dutton reported he was in pursuit of a vehicle he tried to stop for speeding. The sheriff reported that the vehicle attempted to hit him head on when he tried to make the traffic stop.
Dutton waited for other deputies to arrive while the suspect drove on Rattlesnake Road west of Canyon Creek. While waiting, Dutton reported the vehicle came back down the road and almost hit his vehicle head-on. The sheriff continued pursuing the suspect south and eastbound on Highway 279, according to court documents.
Montana Highway Patrol deployed road spikes on Highway 279 in an attempt to stop the vehicle. The suspect was at one point determined to be traveling 98 mph.
Deputies took over the primary role in the pursuit. At one point the suspect allegedly stopped and reversed toward law enforcement near Canyon Creek store.
The suspect then took Duffy Lane, on which MHP had also deployed spike strips. The suspect reportedly hit the strip and lost both passenger side tires before leaving the roadway and hitting the ditch.
When deputies arrived at the vehicle, the driver's door was open and the suspect had fled on foot. An MHP trooper advised that he was chasing the suspect on foot, and the man was soon caught and detained. 
Castner allegedly provided multiple fake names to police before being positively identified. In the driver side door of the vehicle, deputies allegedly discovered a glass pipe and a banker's bag containing syringes and methamphetamine.
The vehicle identification number showed that the vehicle was stolen out of Colorado, court documents say.
All charged are presumed innocent until proven guilty.
Editor's Note: This story has been amended to reflect new facts in this case. The suspect allegedly lied to law enforcement about his identity, claiming to be 34-year-old Alexander William Kelly. It was later discovered that the suspect was in fact 31-year-old Justin J. Castner, wanted out of Greely, Colorado on multiple felony warrants.
Sign up for our Crime & Courts newsletter
Get the latest in local public safety news with this weekly email.