Custer County High School is asking a judge to dismiss two counts against it in the case of a former athletic trainer accused of molesting possibly hundreds of boys during his tenure there.
In its filing and in interviews, lawyers for the district say the school could not have known about the actions of James E. "Doc" Jensen who worked as a trainer for the school from the 1970s through 1997.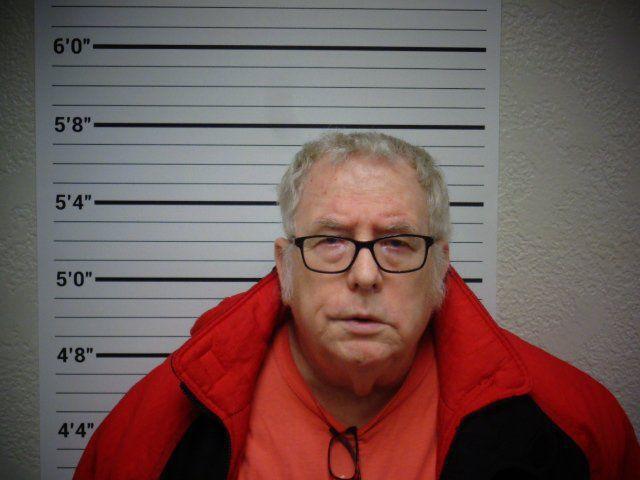 The district's lawyers said the only complaint it has record on was in 1997, and that came when an adult shared concerns that Jensen did not have medical training to administer a strength program, and that he was giving athletic massages without another adult present. 
Jensen, along with the Miles City Unified School District and Custer County District High School, are named in a lawsuit by 32 former high school students who claim they were molested by Jensen. Separately, the now 79-year-old Jensen has been charged with a single federal count of coercion and enticement of minors to engage in sexual activity. He also has been charged by the state with 10 counts of possessing pornographic images of boys as young as 9.
Jensen is scheduled to plead guilty to the federal count Tuesday, March 12, before U.S. District Judge Dana Christensen in Missoula.
Miles City school district attorney Jeana Lervick told The Billings Gazette that the 1997 complaint was not about Jensen and a particular student, but was general in nature and contained no allegations of sexual misconduct.
After that "general" concern, Lervick said four top school administrators, led by the superintendent, drafted a memo outlining new guidelines for Jensen, including that he refrain from working with students on a one-on-one basis and that student athletes could not be invited to his house if he were the only adult present.
Attorneys for the victims said recent depositions tell a different story. They say at least one administrator knew of complaints of a sexual in nature, and that the district didn't follow its own protocols to document the complaint.
John Heenan, one of the attorneys for the plaintiffs, said then-Assistant Principal Jack Regan has said in a deposition that he received a phone call from a parent in 1997 describing Jensen touching a student in an inappropriate place. 
Lervick responded saying the complaint was not about a particular part of the body, rather it was that Jensen was giving massages, which was why the district issued the lengthy memo to him.
Heenan calls the district's claims "disingenuous and an inaccurate accounting of the facts they now know."
He said that Regan knew of "inappropriate contact of a sexual nature," and it was not addressed.
Lervick responded, "that's picking and choosing words." 
"(Jensen) made students feel uncomfortable," Lervick said. "And the complaint was never about a specific student so we couldn't follow up and interview a student."  
No depositions in the case have been released, although both sides anticipate parts, if not all, of some depositions will become public, or become part of the court file in the near future. 
Heenan also said school administrators failed to follow their own policies by not logging the complaint in a school form.
Lervick said that form and policy weren't necessarily in place at the time and was to be filled out when there were harassment issues that needed the attention of the administration. Moreover, since the four administrators were already handling the complaint, they would not have used a form to inform themselves, Lervick told The Billings Gazette.
Attorneys for the school district are also asking the court to dismiss a second count because attorneys for the victims have mistakenly applied a law adopted in 2011, instead of using the law that was in place in 1997 when Jensen was let go. Current law, Lervick said, mandates that schools report any suspected abuse of any student, but the 1997 statute required only reporting to the state if abuse by a parent or guardian or at home was suspected. 
Lervick said that while the 1997 memo from the school district to Jensen has been preserved, no written document of the complaint was made. 
"With hindsight, these things may appear to be sexual, but then there was not any concern about it," Lervick said. "(The administrators) pushed the boundaries of what they could do. For example, they could not tell Jensen he couldn't have teenagers spending the night at his house because he had teenagers himself. The district did it anyway because it wasn't sure what was going on."
Lervick also said shortly after the memo was signed Dec. 15, 1997, Jensen simply quit coming to school. He didn't resign and he wasn't terminated. Jensen's contract as a trainer was not renewed the following year.
As part of the lawsuit, the school district argues the law at the time did not require any notification of the state. Lervick said district administrators were doing everything that was required by addressing it.
The district later found out both the state and the FBI had looked into Jensen's activities.
To date, it's unclear whether any evidence was gathered. Both the FBI and the state Department of Justice have rejected public information requests for details from that time period because of multiple cases pending against Jensen.
Lervick said several of the administrators who looked into Jensen at the time had children of their own in the school or sports programs.
"There's no way they helped or hid what he did. They had their own kids there. Everything they did as educators is contrary to hiding (Jensen's) actions," Lervick said. 
As news of the current lawsuit and victims broke last autumn, former principal Fred Anderson told The Great Falls Tribune that when the complaint first surfaced, it was taken to the superintendent.
"I said, 'We need to share this with the superintendent right now,'" Anderson said, according to the Great Falls Tribune. " ... Looking back it is one of those things that should have been pursued that was not."
Lervick said Anderson's comments to the Tribune were taken out of context. She said Anderson said then-superintendent Robert Richards was adamant about policing poor behavior. She said during the same time period, Richards moved to dismiss two teachers who had acted inappropriately and she believes had more specific allegations come up about Jensen, Richards would have acted the same way.
"We have examples of the superintendent removing other staff members who were acting inappropriately — even turning it over to the authorities. He caught a lot of flack for those," Lervick said. "He would have done the same thing here."