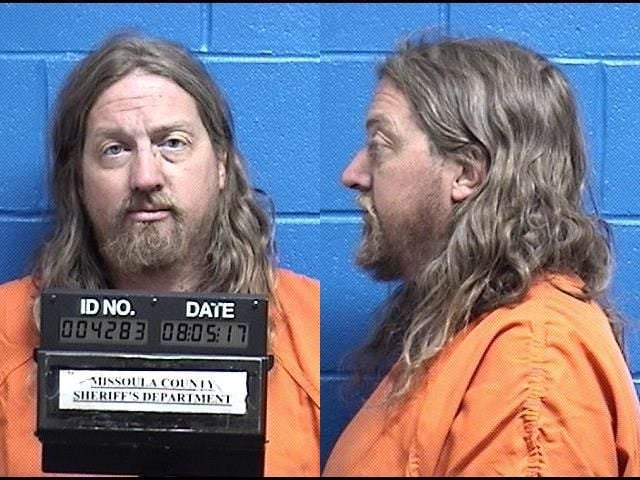 The criminal case against a man accused of causing a fatal wreck between Missoula and the now-defunct Testicle Festival, a case that has largely sat idle for much of the last year, made some progress last week with a new trial date. 
James William Bayford, 42 at the time of his arrest, faces two negligent homicide charges and six counts of criminal endangerment. Witnesses in the shuttle who survived the crash said Bayford became upset with the driver and jerked the wheel, causing a rollover on Interstate 90.
The crash killed 33-year-old Vanessa Anderson and 36-year-old Donny Barlow. Charging documents state Bayford's blood alcohol content was measured at 0.209%, well over the 0.08% considered safe for driving.
The case against Bayford has seen little movement over much of the last year; Bayford has changed his defense counsel and the trial date has been pushed back six times since the charges were filed. 
Minutes from an April 9 District Court hearing show Judge Robert "Dusty" Deschamps has set a new trial date for July 15. The trial is expected to last four days. Bayford remains in Missoula County jail with bail set at $200,000.
The civil lawsuit, filed against Bayford and Testy Fest operator Matt Powers, also lurched forward last month. A survivor of the crash filed the lawsuit in June 2018, but the defendants named in the suit never filed a response. After filing a motion to ask Judge Leslie Halligan to declare the defendants liable, the victim asked in March for the judge to schedule a hearing to determine the damages owed by Bayford and Powers. 
That hearing has been scheduled for May 13.
Sign up for our Crime & Courts newsletter
Get the latest in local public safety news with this weekly email.