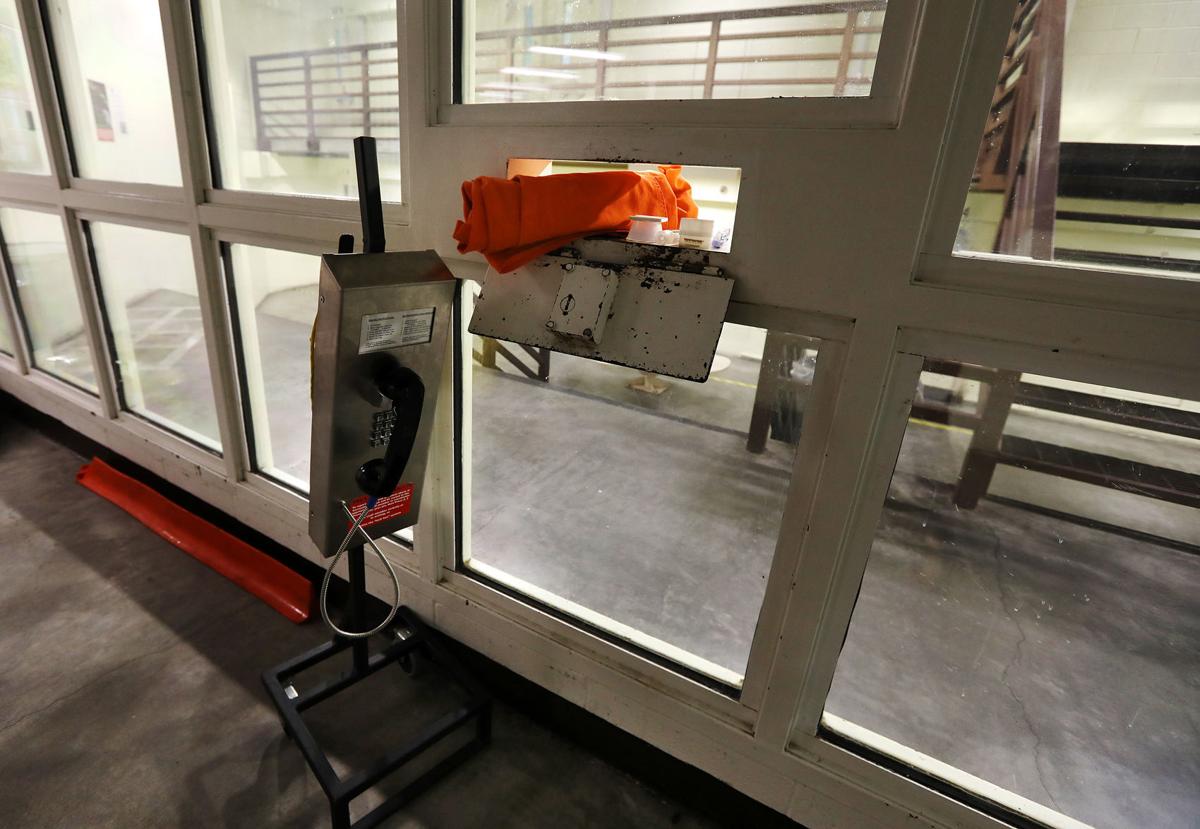 State prison officials conceded during a legislative briefing on COVID-19 measures on Tuesday that the release of offenders who are high-risk for the virus has been slower than hoped due to the parole board's criteria hurdles, but said $1 million in relief spending has been put to use in the meantime.
Montana Department of Corrections Director Reginald Michael told the Law and Justice Interim Committee during the briefing 761 inmates across state facilities have been tested, with just one case returning positive for the novel coronavirus. More than 250 staff have been tested, with no positive cases among them, Michael said. Ninety-four test results were still pending Tuesday morning.
The Corrections Department's update gave lawmakers another look at how officials are managing the COVID-19 pandemic, which has ripped through prisons in other states. Michael described asymptomatic testing to be an ongoing process, and outlined procedures put in place to allow movement between facilities again. Earlier measures to prevent spread included stopping any transfers of convicted individuals from county jails to state prison facilities and had created friction between state officials and local jurisdictions, where officials at already-crowded jails sought to lower their population. 
Sen. Diane Sands, D-Missoula, asked Michael if these new procedures are meant to put the department back on the rails of normalcy, and how they work toward reducing the prison population.
Michael said he was aware local sheriffs are "disappointed" inmate movement is not happening as quickly as they would like, but said any movement is reviewed and deliberated by health care professionals.
"Every time we move a body from one place to another within our prison system, we are taking a chance," he said.
Michael also told the committee the Montana Board of Pardons and Parole's search for inmates who could be fit for release has not uncovered many candidates.
"We have a structure in place where they've defined those cases that they would choose and would like to review and consider for early release but what we're finding is that there's not as many of those types of cases we've identified as we'd hoped there would be," Michael said.
Later in the briefing Rep. Kathy Kelker, D-Billings, pointed out other states have conducted blanket releases of inmates who are high-risk to COVID-19 and asked what difference prohibits Montana from doing the same. Michael said he had not been tracking other states, but added Montana law may require more of inmates before the parole board turns them loose. 
"People are not staying in prison because we are limited in our ability to manage them in the community," Michael said. "This is a challenge that's bordered on the laws that drive who makes the decision on releases from our prison system."
Michael did say he had been contacting parole board chair Annette Carter about revising what in-house programming can be deferred in favor of early releases for high-risk inmates.
In April, Gov. Steve Bullock issued a directive for the state Corrections Department that sought to move vulnerable inmates — those with certain medical conditions, pregnant or older than age 64 — through the parole board process. Carter told the Missoulian in March the board was working to build a list of inmates who fit the high-risk definition who could be fast-tracked for release.
In the meantime, Michael told the committee $1 million in relief funding distributed through the governor's office to purchase items for mitigating the spread of COVID-19 has been spent on whole-room disinfectant, medical transport vehicles, telemedicine units, no-contact thermometers and hand wash stations, among other items. Some orders have yet to arrive, however, which has frustrated prison officials.
"Obviously everyone is asking for things and I am certain our medical professionals will tell you the same. We're a bit frustrated that we can't get the actual materials in and systems in to help us," Michael said. "So we're waiting. We've got the funding, and we're waiting for the deliveries of those products that will help us manage the virus itself."