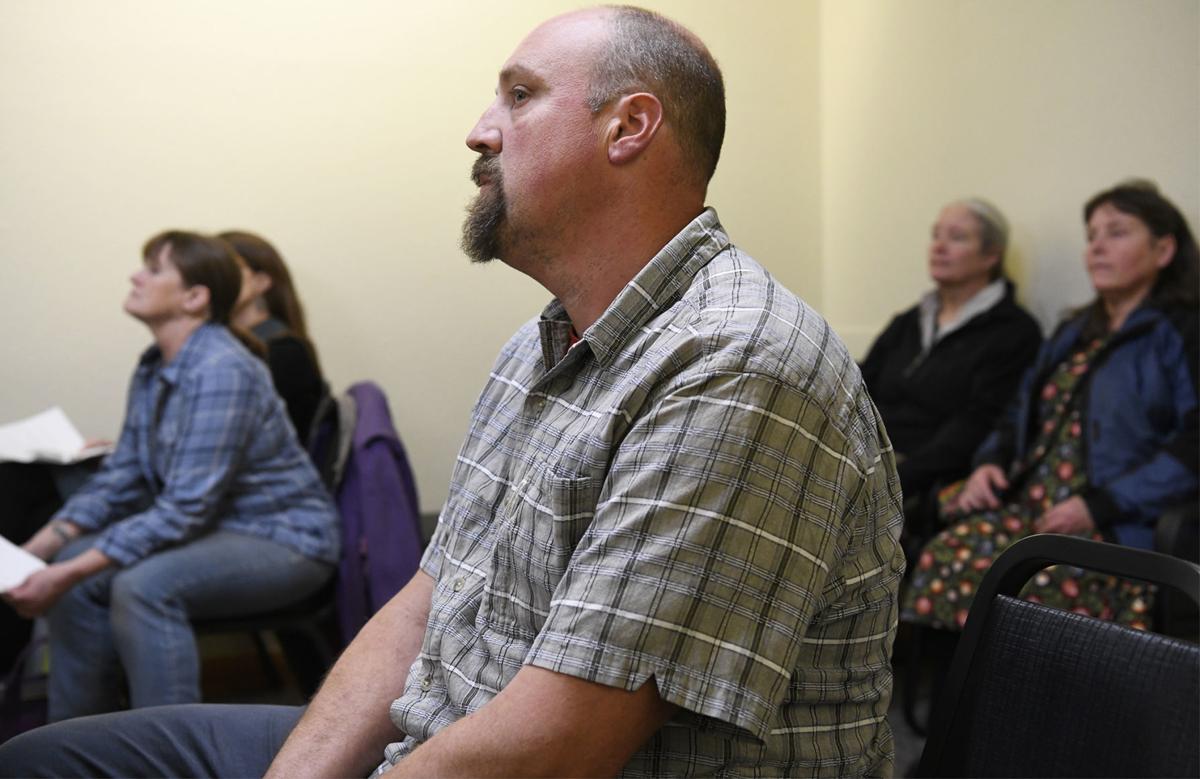 As newly minted Supreme Court Justice Brett Kavanaugh heard his first arguments from the nation's highest bench in Washington Tuesday morning, protesters in Missoula stood before the city's bench to plead guilty to charges for the way they objected to his nomination.
The protesters had staged a sit-in at the Missoula GOP office Friday and were cited for criminal trespass.
Seven of the protesters, all members of the Western Montana chapter of Democratic Socialists of America, were given a six-month deferred sentence, fined $100 and told to stay away from the Brooks Street building Tuesday by a Missoula Municipal Court judge.
"I'm very disappointed he was confirmed," said Anne Binninger, who pleaded guilty to her trespass citation Tuesday. "I feel like the Supreme Court is an institution in the United States that has lost its legitimacy, and that's deeply troubling to me."
"The democratic process has not been working as we thought it should," Andi Hoelzel told the judge. She added that they were all aware they were committing a crime by staying in the Republican field office after they were asked to leave, but said they had remained respectful in their protest.
Each DSA member was officially booked, fingerprinted and released at the Missoula Police Department following their hearing in city court across the hall. 
Susan "Tootie" Welker, one of the main organizers in last week's events, said the message was worth the penalties handed down Tuesday morning. 
"We all went into this knowing what was going to happen," Welker said after the hearings. "We aren't given many options to express our feelings. That's the only option left to us, practicing civil disobedience." 
Welker said Kavanaugh's confirmation was a signal to women, men and children that sexual assault reports aren't taken seriously, especially allegations against men with power. She said, however, the DSA and Missoula Rises protest at the Republican offices last week was another beacon entirely. 
"Part of the reason, as one of the leaders in Western Montana DSA, I'm here is letting people know: the time is now," she said. "No more sitting on your arse, people need to get up, get involved and get active. That's what it's going to take."
Sign up for our Crime & Courts newsletter
Get the latest in local public safety news with this weekly email.