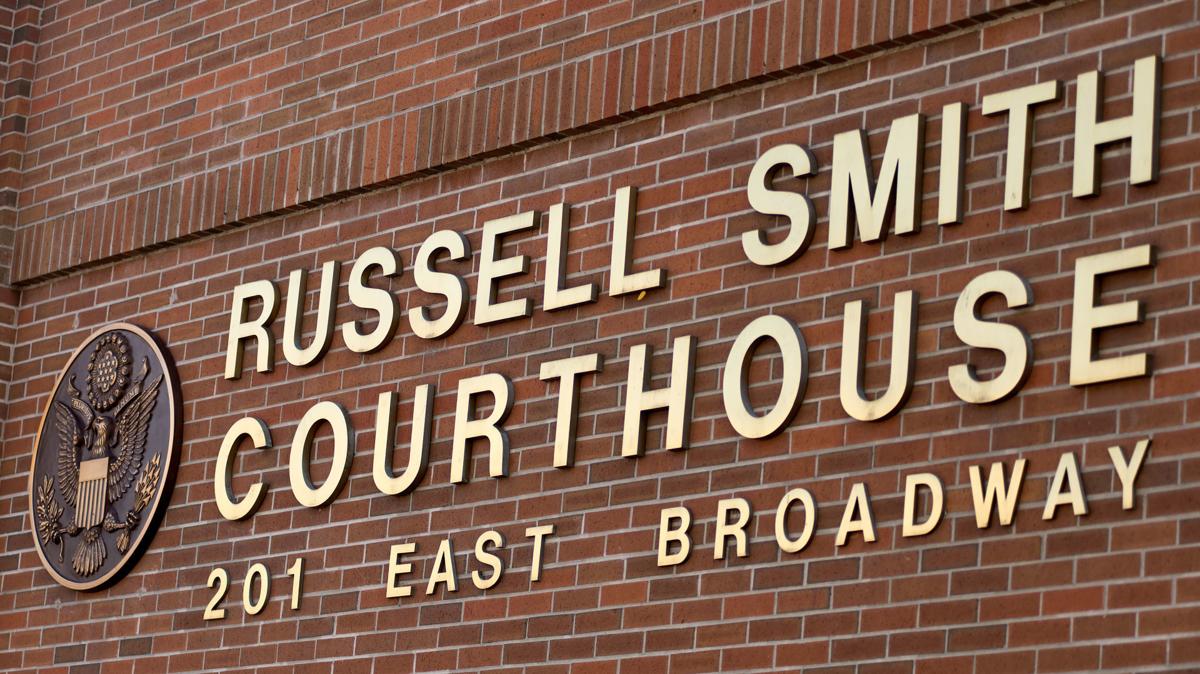 A trial began Monday for a U.S. Navy combat veteran accused of defrauding the Department of Veterans Affairs of more than $830,000 over a decade by lying about the extent of his disabilities. 
John Cicero Hughes was indicted in June 2018 on 20 federal charges, including health care fraud, theft of government money, false statements to the Dept. of Veterans Affairs and Social Security Disability Insurance fraud.
Hughes walked into the courtroom on Monday with a cane as a defense attorney wheeled in an oxygen machine behind him. 
Prosecutors allege Hughes, who filed his first claim for VA benefits in 2008, exaggerated the extent he was affected by Multiple Sclerosis, claiming he had lost the use of both his hands, both feet and lower legs. Based on his rating in an examination conducted by a doctor in Florida, Hughes began receiving about $7,200 a month, and in total received more than $830,000 from 2009 until 2018.
Hughes' defense argues his disease has oscillated in severity, and that he had been open with doctors when his health improved. 
In 2017, agents from the VA Office of Inspector General began investigating Hughes and gathering information from residents in Columbia Falls and Kalispell who said they saw him without a wheelchair, even working out at the gym. 
"He presented one version of himself to the public at large and another version to the Department of Veterans Affairs," Assistant U.S. Attorney Tim Racicot told the 13-person jury. "Mr. Hughes was determined to be so disabled, he would be given extra benefits."
In January 2018, agents coordinated with VA medical staff to record Hughes' examination. Hughes was under surveillance when he drove to the VA facility, walked inside and sat down in a motorized scooter, which he drove into the exam room. Once the examination began, Hughes told medical staff someone else had driven him to the appointment, and added he had not driven since 2008. After the appointment, Hughes walked out and drove himself back home, Racicot said. 
Later, agents set up an undercover "sting" when they approached Hughes about a VA-issued wheelchair he intended to sell, Racicot said. 
Colin Stephens, Hughes' attorney, did not dispute the findings from that January 2018 appointment. Stephens also said Hughes does not deny trying to sell the wheelchair, which didn't fit him anymore. Rather, he told jurors they would learn in the coming week how Multiple Sclerosis causes cognitive and memory issues, but conditions can improve. 
"The government's entire case is premised on the idea that people don't get better from MS," Stephens said. "John's life, like the disease he has, has been full of ups and downs."
Prosecutors are expecting to call 14 witnesses during the trial, which is expected to run through the end of the week. Chief U.S. District of Montana Judge Dana Christensen is presiding over the case.