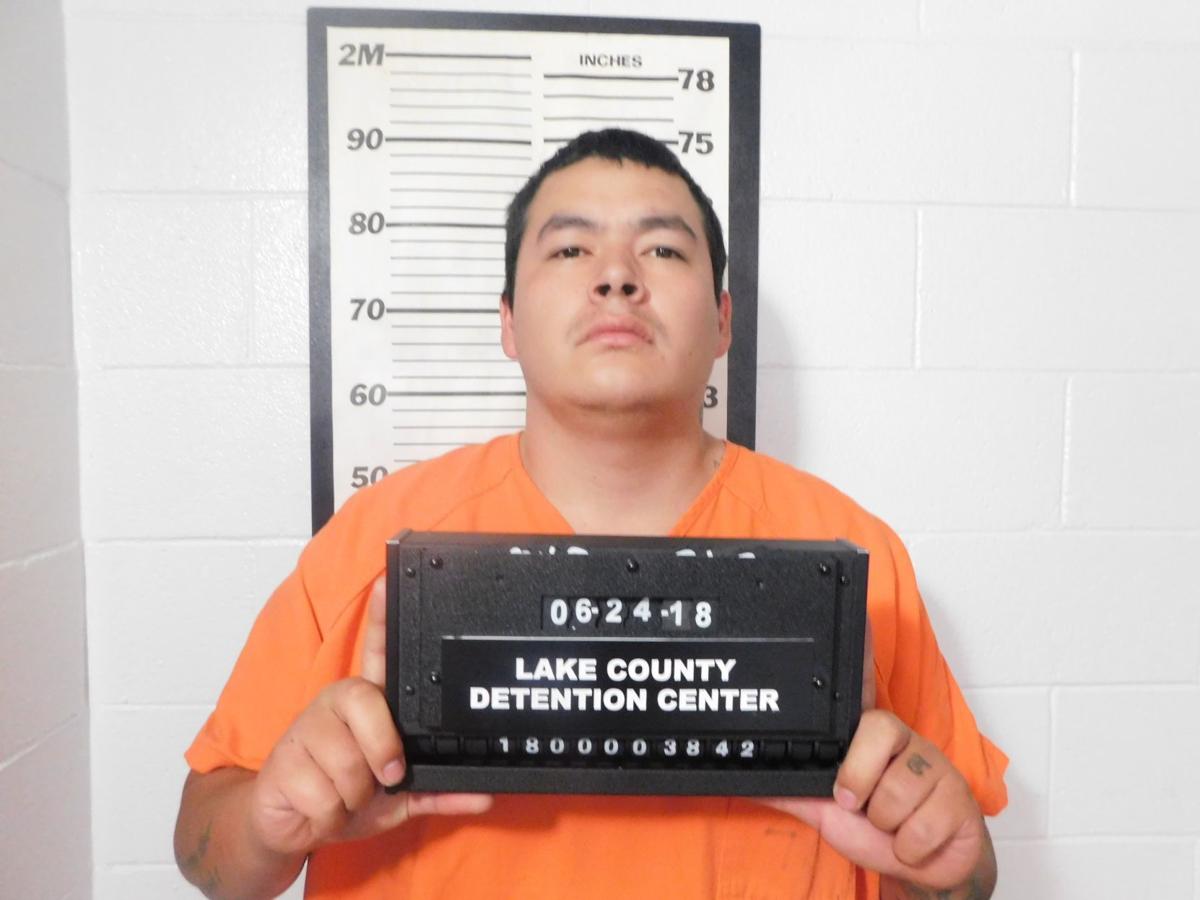 POLSON — Six months after Cassandra Harris was found dead on a Lake County road, a trial for one of the people allegedly involved in her death has been called off.
Joseph Conko Parizeau Jr., 23, of Big Arm had faced one count of negligent homicide for allegedly throwing Harris out of a moving truck, and three more counts of witness tampering for trying to keep the vehicle's three other occupants quiet about his actions.
Parizeau was supposed to go to a jury trial Tuesday. But that was canceled last week, and Lake County Attorney Steve Eschenbacher amended the charge to a single count of criminal endangerment.
It's the latest twist in a criminal justice saga that began around midnight on June 24, when 24-year-old Harris joined Parizeau, Julia Vaile, Donnovan Sherwood and Gale Hendrickx, Jr. and went to McDonald Lake for a party, according to charging documents Eschenbacher filed in July.
Upon arriving, Harris and Parizeau reportedly got out of their F-150 pickup truck to relieve themselves. Parizeau "then came running back and hopped into the truck yelling 'Let's leave her' or 'let's ditch her,' 'Go, go, go.'"
"The victim came up to the door and was trying to get in and while she was attempting to re-enter a truck moving between 10 and 15 mph the Defendant [Parizeau] shoved her out of the door, causing her to fall onto the road with enough force that she fractured her skull," wrote Eschenbacher.
"They left without checking on the victim," he alleged, "and with callous disregard drove off to leave her." Harris was found several hours later, and died shortly afterwards at Kalispell Regional Medical Center.
Eschenbacher charged Parizeau with one count of negligent homicide, and soon added three more counts of witness tampering.
He wrote that on June 24, Parizeau met with Hendrickx, Vaile and Sherwood. "Originally, the defendant tried to get everyone to agree that he had not been there when the incident took place. Parizeau threatened the three other people who were there at the time the victim sustained her injuries to maintain his falsely-concocted story, and if they didn't agree, then bad things would happen."
Parizeau, represented by Missoula attorney Brian Smith, had pleaded not guilty to all charges. If convicted on all of them, he could have faced up to 50 years in prison.
But that outcome was far from assured, in Eschenbacher's view. He saw two snares awaiting the negligent homicide charge.
One was the medical evidence. Eschenbacher said one trauma doctor scheduled to testify doubted whether Harris could have sustained her fatal injuries by falling the way she had, while a forensic scientist considered it plausible.
Smith, Parizeau's defense attorney, said he had planned to present expert testimony that several of Harris' injuries couldn't just be explained by falling out of a slow-moving vehicle. "You have a situation where there's numerous injuries that couldn't have happened" just through Parizeau's actions, he said. "It's really the state's job to prove what happened."
Eschenbacher doubted the evidence was up to the task. "We would've had a debate between experts where a responsible jury could've found reasonable doubt between them," he said.
The second problem was with a key witness: Donnovan Sherwood, who was in the truck when Harris was allegedly thrown out.
In an October agreement with prosecutors, Sherwood pleaded guilty to obstructing justice by lying to police investigating the crime. He got a three-year deferred sentence, but violated its terms earlier this month when he incurred a charge of strangling a partner, prompting Eschenbacher to pursue sentencing.
"He would be testifying in orange, in handcuffs," the attorney said. "None of this is fatal [for the case,] but it makes it more difficult and gives a jury reason to find reasonable doubt."
Discussions between the two attorneys led Eschenbacher instead to charge Parizeau with criminal endangerment, actions "which substantially increase the risk of serious bodily injury or death," he said.
Smith said that, at a hearing scheduled for Wednesday morning, Parizeau will enter an Alford plea. This allows a defendant to maintain his or her innocence, but has the same effect, for sentencing purposes, as a guilty plea.
Criminal endangerment carries a maximum penalty of a $50,000 fine, 10 years in state prison, or both. The Alford plea won't become official until the hearing on Wednesday, but Smith voiced confidence that it will go through. "Obviously we're going to advocate in sentencing for a good sentence," said Smith, who noted the defendant's lack of any prior convictions.
However, Parizeau's hardly a stranger to the criminal justice system. In 2016, he had charges of aggravated assault and criminal endangerment dismissed without prejudice. He faced charges in connection with a February 2017 home invasion, which were also dismissed without prejudice. Then, in October 2017, he allegedly pointed an AR-15 assault rifle at two men and incurred two counts each of assault with a weapon and intimidation. Those charges were dismissed without prejudice this past April, then re-introduced in October. Parizeau is scheduled to stand trial for them in April.
The Harris case, on top of all these others, has stirred strong emotions in Lake County. Parizeau's recent court appearances drew demonstrators wearing red T-Shirts stating "Justice for Cassandra."
"We were just outraged that Joe Parizeau has been involved in numerous altercations here in the valley," said Amy Castlio, an organizer of the demonstrations and friend of the Harris family. "We're just tired of him being released back into the community."
Speaking with the Missoulian Friday, she said nearly 175 of the "Justice for Cassandra" shirts had been sold as a fundraiser for Harris' 6-year-old son, Carter John.
Asked Monday about the trial's cancellation, Castlio said that "I think it's [expletive] and … I'm really angry and disappointed in our county attorney's office." She added that another demonstration at the hearing Wednesday morning was being planned.
But Eschenbacher defended his decision to file the lesser charge, arguing that some measure of justice for Harris' death was better than risking none at all.
"I know I would've had a slam dunk on the tampering [charges], but the trouble is what if half the jury got hung up on reasonable doubt on Cassandra? This way, we're at least acknowledging the crime that was done against her."
Of the three other young adults in the truck with Harris that June night, Sherwood has already pleaded guilty to an obstruction-of-justice charge; Vaile, allegedly the truck's driver at the scene, has pleaded not guilty to the charge of accidents involving another person or deceased person, and is scheduled to stand trial in January; Hendrickx has not been charged.
"He didn't have a legal duty to Cassandra," Eschenbacher explained. "Neither did Donnovan Sherwood," whose charge stemmed from lying to police afterwards.
"A lot of people are confusing moral culpability with legal culpability" in this case, he said. "I'm disappointed in the casual acceptance of violence, that they would just do that to her in the middle of the night … but there's no legal basis to charge everyone else."
The local anger over Harris' death had prompted Smith to seek a change of venue, and denounce what he called "a concerted and prolonged effort by members of the community to undermine the judicial process and Joseph's right to a fair trial."