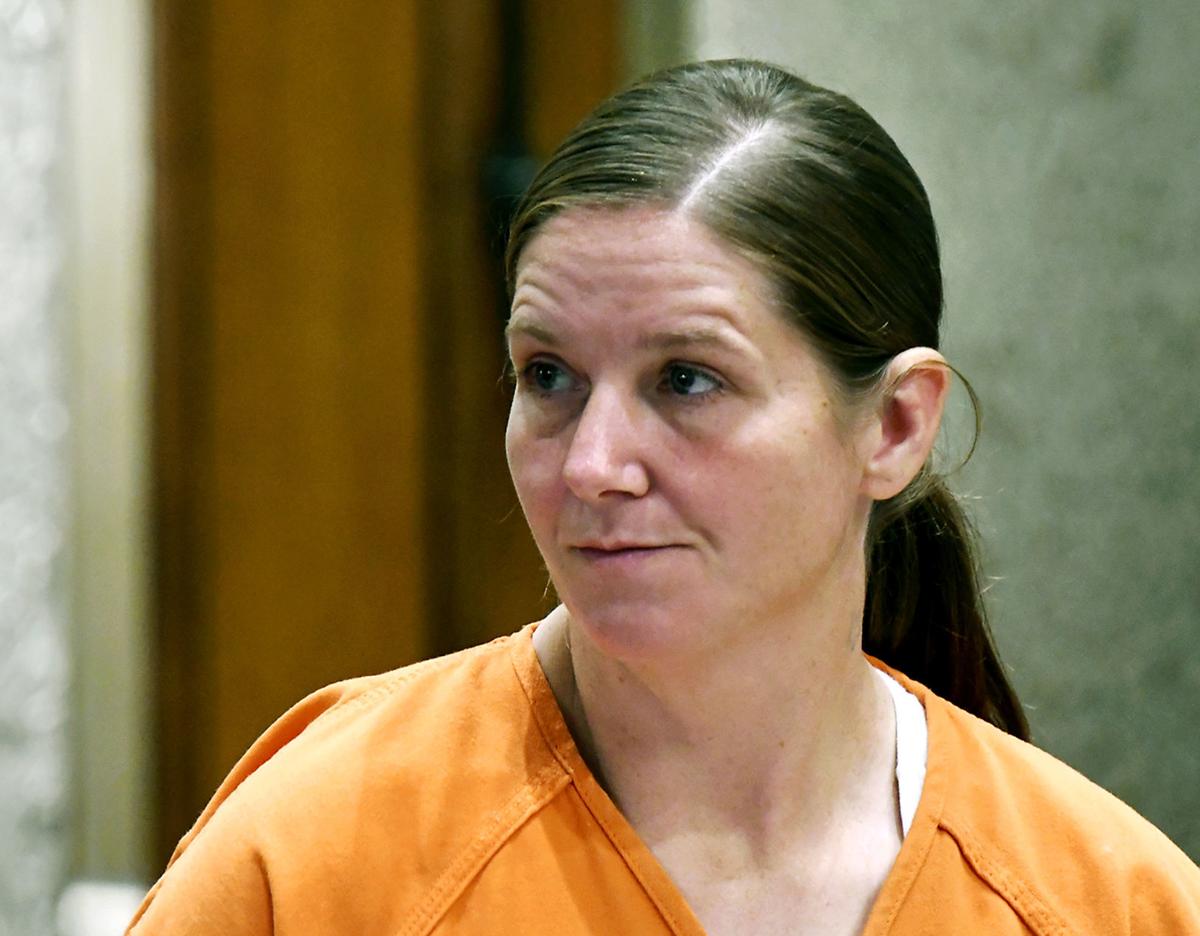 A trial to determine whether a Stevensville woman's 2011 conviction for a hit-and-run that killed a man in East Missoula will be overturned started Monday in Missoula County District Court, and is expected to conclude Tuesday.
Katie Irene Garding, handed a 40-year prison sentence after being found guilty of the New Year's Day 2008 vehicular homicide of 25-year-old Bronson Parsons, filed a petition seeking a new trial in 2015 with the help of the Montana Innocence Project.
Parsons was walking with his roommate along Montana Highway 200 when a vehicle swerved, hitting and killing him. Investigators had few leads until, according to court records, an inmate at the jail a year later said Garding came to his house the day of Parsons' death to get a broken fog light on her vehicle repaired. Her ex-boyfriend, who was also in jail, later said she had been driving that night and hit something.
In her petition to have her conviction overturned, Garding's attorneys laid out several reasons they felt their request should be granted, including allegations that certain evidence wasn't disclosed to her defense team prior to trial, and that her public defense attorney did an overall poor job of defending her.
Specifically they said that attorney, Jennifer Streano, did not get an independent crash re-creation that could have been used to rebut the prosecution's case.
Using a vehicle identical to Garding's, the Montana Innocence Project contracted with a lab to re-create the crash that killed Parsons. Their results showed the vehicle would have sustained significant windshield damage if it struck Parsons at the speed and angle alleged at trial, according to court filings. Garding's vehicle had no windshield damage.
In court Monday a former investigator with the Public Defender's Office, Lori Woods, who worked on the Garding trial, said Streano never raised the idea of obtaining such a reconstruction or contracting an outside expert in the field. Under cross-examination, Woods also said she never suggested to Streano that such an expert might have been useful.
Innocence Project attorneys also claim X-rays of Parsons' injuries, which they believe could have shown that he was hit by a car rather than the SUV Garding was driving, were never disclosed to her attorney.
Last week District Court Judge John Larson, who is overseeing the bench trial, issued an order that said the prosecution did not withhold the X-ray of Parsons, saying they were listed in the medical examiner's report, were mentioned in hearings before the trial, and could have been requested by the defense attorney.
Larson also ruled that the crash reconstruction done by the Montana Innocence Project wouldn't be allowed in the trial as an example of new evidence of Garding's innocence, siding with a prosecution argument that it was merely new analysis of previously available evidence.
But Larry Mansch, one of Garding's attorneys, said both pieces of evidence will be presented as part of the argument that Streano did a poor job of representing Garding at her criminal trial, and that had she done better the result would be different.
In closed chambers during part of the first day of trial Monday, attorneys discussed a series of photos that were put into the file on Parsons' death by former state medical examiner Dr. Gary Dale midway through the original criminal trial. According to court filings, those photos show scenes of another crash involving a pedestrian, with similar injuries to the victim as Parsons had.
Innocence Project attorneys say Garding's defense attorney never knew about the photos, which could have added to doubt over whether her type of vehicle was involved and whether it should have had more damage.
Garding's attempt to have her conviction overturned was originally scheduled to be heard by Larson in March 2017 but was delayed in part because of the discovery of the photos.
The trial is scheduled to run through Wednesday, although Larson said he thinks it will wrap up Tuesday.