Two Missoula-area U.S. Forest Service law enforcement officers have been honored with the Department of Agriculture's Unsung Hero Awards, for their action in the 2018 rescue of a baby in the Lolo National Forest. 
Officers Nicholas Scholz and Patrick Legg received the recognition in Washington, D.C., according to a USDA blog post published during National Police Week.
Both officers were off duty on July 7, 2018, when Francis Crowley wandered into Lolo Hot Springs area and began threatening people with a gun. Legg was visiting the hot springs with family when he heard Crowley howling at onlookers, so he grabbed his badge and firearm and checked out the situation, according to the post. 
Perhaps unsung in Washington, D.C., the endeavor that day became widely regarded here as a "miracle." Law enforcement discovered Crowley may have abandoned a child somewhere in the 2 million-acre forest and spread out through the woods to track Crowley's vehicle. The baby was found — partially buried and face-down, but alive — after law enforcement searched for more than six hours.
From the hot springs, Legg was able to quickly inform responding law enforcement of the events there preceding the search.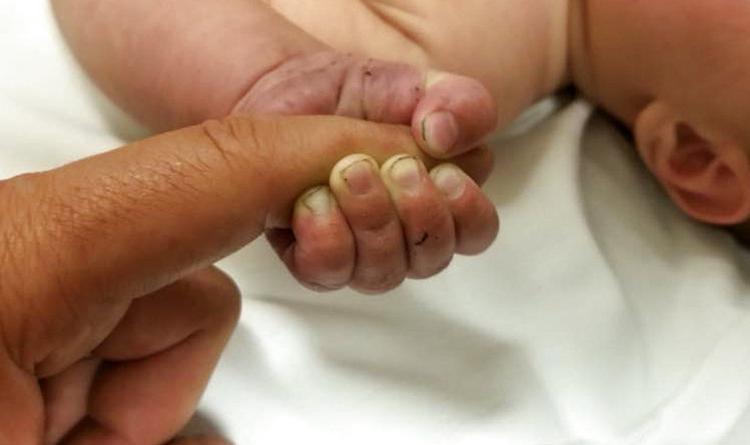 Scholz was celebrating his wife's birthday when law enforcement called him in for the search. He and Missoula County Sheriff's Deputy Ross Jessop tracked Crowley's vehicle for miles into the woods before finding the car and, eventually, the child. 
You have free articles remaining.
"When that night was done, everyone was changed," Legg said in the USDA blog post. "No one will ever forget what happened and how things turned out very different than what we feared."
Scholz testified about the rescue during Crowley's sentencing hearing in March, and described the moment Jessop cleared the sticks and picked the baby, cold and coughing up woody debris, off the ground. 
"It was just absolutely incredible to see this little baby just looking back at him," Scholz said. 
By the next morning, authorities reported the baby boy was in good health.
"What happened over the weekend up Highway 12 near Lolo Hot Springs was both horrific and absolutely incredible, a true miracle," Missoula County Sheriff T.J. McDermott said then. "Thanks to the dedication of our deputies, our law enforcement partners form the U.S. Forest Service, the Bureau of Land Management, the Highway Patrol, as well as volunteers with our Missoula Search and Rescue team, an amazing recovery was made. The life of a child was saved."
Crowley was ultimately sentenced to 30 years in state prison, with 10 suspended, after pleading guilty to assault on a minor, criminal endangerment and child criminal endangerment.