A Whitefish real estate agent testified for more than an hour in federal court in Missoula Thursday about the "troll storm" of threats and anti-Semitic rants unleashed upon her by neo-Nazi blogger Andrew Anglin.
Attorneys from the Southern Poverty Law Center, who brought the case in 2017 on behalf of Tanya Gersh, asked U.S. Magistrate Judge Jeremiah Lynch to award more than $4.5 million — $1 million in past lost wages, $2.5 million in future lost wages, $1.2 million in compensatory damages and a punitive damages amount left up to Lynch — in their favor against Anglin. 
In a hearing to bolster their claim to that figure, Gersh brought much of the terror she and her family have endured in the last 18 months to the witness stand. 
"I've lost my sense of safety, security," she told reporters at a media conference after the hearing. "I don't know that I'm ever going to get it back."
In contrast, Anglin was not in court on Thursday, nor was an attorney to represent him. The Ohio native has not appeared in public since he called on the followers of his Daily Stormer website to flood the Whitefish family's phones, social media and email with hate speech; a barrage described by the federal judge on Thursday as an "atrocity."
Gersh's attorney, David Dinelli of the Southern Poverty Law Center, displayed some of those messages, emails and online comments on a large screen. 
"Oh, sorry, I think I have the wrong number," one caller said in a voicemail. "I was looking for the crematorium" — an apparent reference to the crematoria used to burn the bodies of Jews executed in Nazi death camps during World War II. Gersh and her family are Jewish.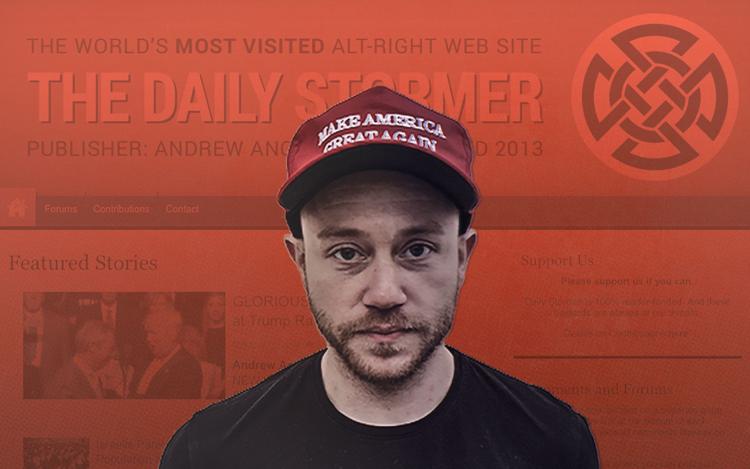 "You're surprisingly easy to find online, and in real life," another caller said.
These messages were seemingly stoked by the Daily Stormer, where Anglin wrote posts that included photos of Gersh sitting next to a fire with a Star of David on her chest, and her then-12-year-old son superimposed onto another image. Seeing her son's face, Gersh said, is what urged her and her husband, Judah, to pack their luggage the night they learned of Anglin's posts. 
The Gersh family did not flee that night, but the luggage remained packed for several weeks, Gersh said. She had spent years establishing a career in Whitefish she could be proud of, longer yet building a loving family who felt safe never locking their doors. 
"To this day I am just really sick that they could take it all away in a second," she said. 
The emotional trauma that remains a part of her personal and family life to this day began in 2016, when Anglin accused Gersh of trying to force the mother of white nationalist Richard Spencer to sell her building in Whitefish. Anglin posted personal information on Gersh, her husband and their son online, and Gersh received hundreds of threats and anti-Semitic messages.
She now sees a psychiatrist and takes anti-depression medication, Gersh testified. She sought medical treatment for tension in her shoulder, and used to grind her teeth down at night due to stress.
Melissa Hartman, a licensed clinical social worker who took Gersh on as a patient two months after the storm began, said Gersh had symptoms of post-traumatic stress disorder in their first meeting.
As messages and posts continue to stream in (Gersh said the most recent message came just a few weeks ago), Hartman said Gersh has not been afforded the room she needed to completely overcome her PTSD, panic attacks and depression.
"It just makes it harder to resolve," Hartman said.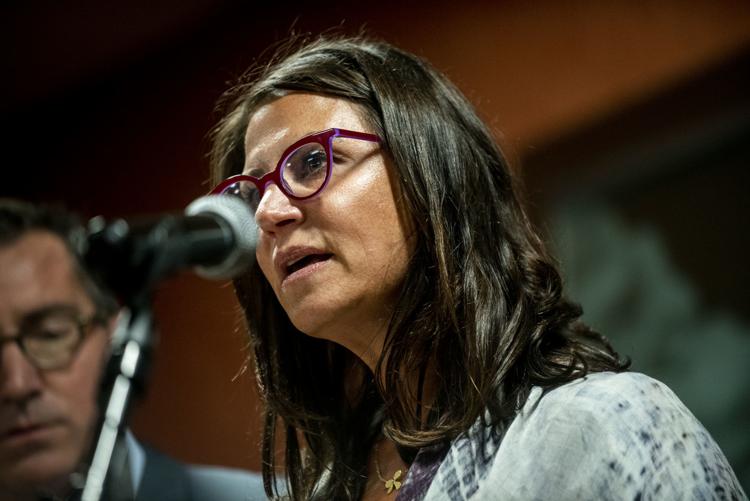 Judah, Gersh's husband, described the most terrifying part of the "storm" as the discussions in the online comment sections where Daily Stormer readers seemed desperate to find out where his family lived.
"I couldn't understand their focus on it," he testified Thursday.
Gersh's earnings from her real estate business saw a considerable dip after the troll storm. Her income had risen from $150,000 in 2015 to $216,000 in 2016, but the year following the initial attack, Gersh earned just $70,000, according to numbers her husband presented during testimony. 
This April, Lynch said in an order that if Anglin, who has refused to come to the U.S. for a deposition in the case, did not appear for such a meeting, he would lose his ability to mount a defense to the lawsuit. Anglin never showed.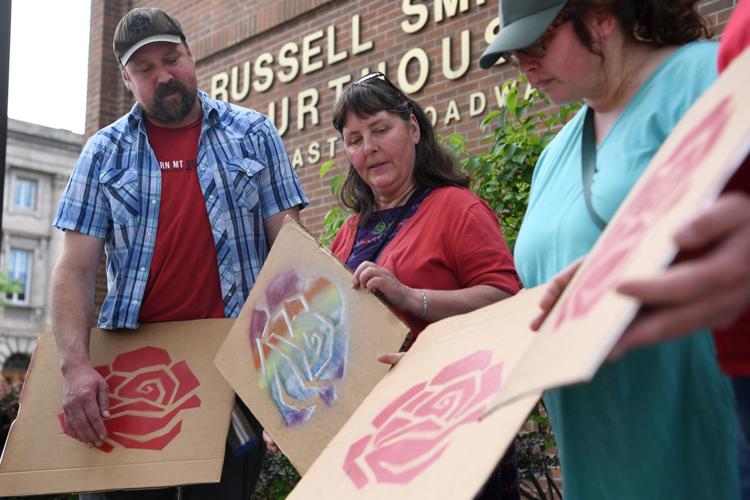 If Lynch awards damages in Gersh's favor, the question remains as to how authorities or the Southern Poverty Law Center would get Anglin to pay up. While he did not elaborate further on Thursday, Dinelli said that "we will go to the ends of the earth to collect the judgments" and enforce an order denying Anglin any capability of operating the Daily Stormer through a domestic domain company.
Before Thursday's hearing began, members of the Western Montana Democratic Socialists of America stood outside the federal courthouse in a show of support for Gersh.
"The purpose of harassment is to make people feel that everyone is against you," Magdalen Marmon said. "The purpose of solidarity is to remind people that harassment is not acceptable and there are actually more people with you than there are against you."
Several Jewish leaders from the Flathead were in court on Thursday, as well as a representative from the Montana Human Rights Network and an assistant Montana attorney general, whose office joined the case as an intervenor on Gersh's behalf.
Last month, the Associated Press reported that a federal judge in Ohio awarded a Muslim-American radio host $4.1 million in monetary damages after he successfully sued Anglin, who had falsely accused him of terrorism. Anglin never responded to the lawsuit filed by SiriusXM Radio show host Dean Obeidallah.
Anglin's whereabouts remain unclear. Gersh said the events in late 2016 have strengthened her faith and sense of community.
"Now I'm much more in touch with the fact that I'm part of a group of people that went to Auschwitz and has been persecuted," she said. " … But I am scared."
Sign up for our Crime & Courts newsletter
Get the latest in local public safety news with this weekly email.