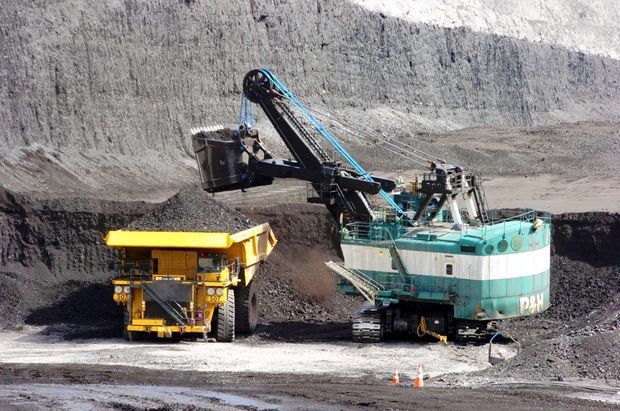 BILLINGS - The Crow Tribe has struck a partnership with SSA Marine to develop a Puget Sound coal terminal in Washington state considered crucial to exporting Indian coal.
Crow Tribal Chairman Darrin Old Coyote told The Gazette he signed an agreement Aug. 7 for a 5 percent tribal share in the Gateway Pacific Terminal.
The cost of the Crow buy-in won't be determined until the project near Bellingham, Wash., receives environmental approval from the U.S. Army Corps of Engineers.
"We've got billions of tons of coal and we're basically investing in our future," Old Coyote said.
Crow coal reserves in southeast Montana are estimated at 17 billion tons. The tribal Legislature, which convenes in October, will have to approve the agreement signed by Old Coyote to make it permanent.
The terminal, if approved, would also handle farm commodities, giving income diversity to the Crow, Old Coyote said.
Cloud Peak Energy, which owns the Spring Creek Mine on the Crow Reservation, is a 49 percent shareholder in the Gateway Pacific Terminal. The mining company is paying for up to $30 million in permitting costs for the port, which would be a 54 million metric ton export terminal handling coal, grain and potash.
In 2013, Cloud Peak agreed to lease 1.4 billion short tons of Crow coal adjacent to the company's Spring Creek Mine. The deal paid $3.75 million to the Crow in the short term, with a potential $10 million to follow. Neighboring Spring Creek Mine shipped 18 million tons the year the lease was signed.
Cloud Peak would be able to ship at least 17 million short tons of coal a year through the Gateway terminal, under its agreement in the partnership.
However the terminal project faces steep challenges. The Lummi Nation of Puget Sound has fishing waters next to the terminal site. Last January, the Lummi asked the Army Corps of Engineers to the abandon environmental review of the port proposal, which the Lummi argue violates treaty fishing rights.
By abandoning the environmental review process, the Army Corps would kill the port project.
Two weeks ago, Republicans Sen. Steve Daines and Rep. Ryan Zinke of Montana rushed to pressure the Army Corps to ignore the Lummi's request and carry on.
Daines then met with Jo-Ellen Darcy, assistant secretary of the Army for civil works, to thwart any attempt by Pacific Northwest Army Corps of Engineer staff to kill the environmental review process.
Thursday, Montana Attorney General Tim Fox said Crow ownership in the terminal project affirms the need for a continued environmental review process.