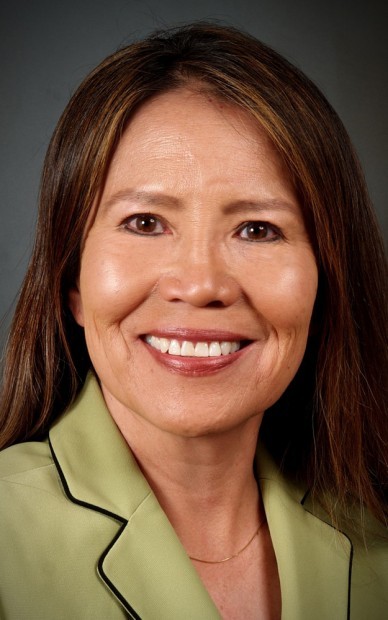 POLSON – Tribal prosecutors on the Flathead Indian Reservation said Friday they will not file charges against Lake County Justice of the Peace-elect Joey Jayne, who has been accused of campaigning at a polling place the day before the election, because there is nothing in the tribal code pertaining to electioneering.
"We determined there is no basis under tribal law to pursue a criminal case against Ms. Jayne," Confederated Salish and Kootenai Tribal prosecutor Laurence Ginnings said. "In order to prosecute any member of any federally recognized tribe, it has to be an offense defined under tribal code, and there is no offense in tribal code that remotely fits the offense that is alleged."
Ginnings had earlier said he had not received anything official he could act on, but wanted the public to know he had since received a police report concerning the alleged incident.
Jayne, an attorney and former state legislator, has denied allegations that she illegally campaigned at a polling place. Doing so is a misdemeanor under state law, although the law specifies it is illegal "on Election Day."
CSKT has jurisdiction over all misdemeanors allegedly committed on the reservation by enrolled tribal members. As an enrolled tribal member, although not with CSKT, Jayne will preside over a court that does not have jurisdiction over her.
She won a 12-way race on Nov. 6 to complete the term of former Justice of the Peace Chuck Wall, who resigned in August, beating the closest of her competitors by 149 votes out of 11,599 cast.
Three complaints alleging Jayne campaigned at the Lake County Elections Office on Monday, Nov. 5, where people were registering to vote and voting a day early, have been filed with the Montana Commissioner of Political Practices, Jim Murry.
One was filed by Lake County elections administrator Kathie Newgard and county employee Janet Munn.
Murry said Dean Flynn of Polson and Felicia Knight of Dayton also filed similar complaints.
Montana Code Annotated states: "A person may not do any electioneering on Election Day within any polling place or any building in which an election is being held or within 100 feet of any entrance to the building in which the polling place is located, which aids or promotes the success or defeat of any candidate or ballot issue to be voted upon at the election."
It goes on to say that "a person may not buy, sell, give, wear, or display at or about the polls on an Election Day any badge, button or other insignia which is designed or tends to aid or promote the success or defeat of any candidate or ballot issue to be voted upon at the election."
Murry said the complaints his office has received involve accusations Jayne handed out cards promoting her candidacy at the courthouse where people were voting a day early.
"I've been campaigning for 12 years and I know the rules," Jayne told the Missoulian after the allegations surfaced.
Jayne got 2,142 votes and beat her closest challenger, Polson Police Officer Rick Schoening, who had 1,993, plus 10 other challengers.
Ginnings said CSKT had adopted many Montana laws into its criminal codes, such as traffic violations and DUI offenses, but there is "no corresponding section" to the laws concerning electioneering.
As of Thursday, no one had pursued the matter in District Court, where a citizen can ask a judge to void an election and order a new vote.