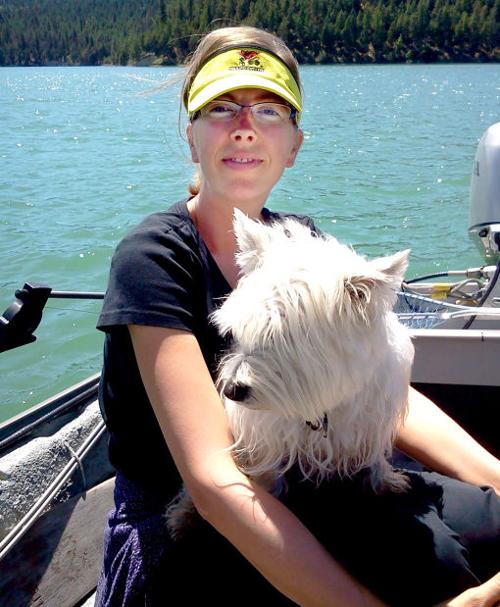 A decade ago, Jennifer Siemens was riding her bicycle on Higgins Avenue near Beckwith Street when she was run over by a drunken driver.
So severe were her injuries, Siemens, who was 25 and went by her maiden name Parker at the time, was flown to Harborview Medical Center in Seattle.
There, she was put into a medically induced coma for a month so surgeons could perform the many necessary procedures that would help her regain her health and mobility.
And there were numerous health issues: a fractured pelvis, head trauma, and serious injuries to her liver, lungs and other organs.
In time, Siemens recovered to the point where she would work with the hospital's physical therapy department. Most days, she would pause there to look at photos of past patients hanging on the walls.
"It was photos of people who had been there who had significant injuries, showing what they were doing a few years later, and doing things like hiking Mount Rainier and things like that," Siemens explained. "I would look at those photos and think, 'I will definitely be doing that.' "
Getting back to running, hiking, swimming, and competing in marathons and triathlons was a priority for Siemens, who was training to run in the Governor's Cup at the time of her injury.
She also had it in her mind that she, too, would send a photo of herself doing something active to the physical therapy department.
"Those photos were such an inspiration to me, and everyone there said they love to have the photos and to keep in touch."
On Sunday, Siemens looks forward to the photos her family will take of her as she crosses the Missoula Marathon finish line. Among them will be the image she will send to Harborview.
But, more importantly, she looks forward to running past the exact spot where the accident happened 10 years ago, on July 28, 2003.
"I will be running right by the accident site," Siemens said. "I'm not needing to relive it or anything. But I always knew that I was going to come back to Missoula 10 years later and honor this event that changed the course of my life in such a positive way."
Siemens said the accident helped her launch the wonderful life she now has, and she doesn't view the experience as a negative one.
"It put me in a totally different direction," she said. "I had to learn how to do all this stuff all over again, and it makes you such a stronger person.
"I felt that was worth honoring and revisiting, and so many positive things have happened since the accident."
In the past 10 years, Siemens got married, competed in one major athletic event each year and relocated to Eureka, where she works as a massage therapist and esthetician.
"I got to go to school and learn all these therapies I do now for people," she said. "Things like my accident, they slow you down for a little bit, and then you are back at it."
When Siemens realized the Missoula Marathon was taking place two weeks before the 10-year anniversary of her accident, it only made sense for her to sign up.
"It will be good and feel good to be back in Missoula this weekend," she said. "It will be nice to be back and running through the streets of Missoula nearly 10 years to the day.
"I want to honor this event, and I think it's going to be exciting."