AUGUSTA – Would the Devil's Glen make a good present for the 50th anniversary of the Wilderness Act?
The 16,000-acre strip of Dearborn River canyon at the southern edge of the Rocky Mountain Front makes an awesome postcard. Waterfalls and moose tracks line the trail to the Continental Divide. So does a collection of ranch houses and summer camp cabins. The parcel is part of the Rocky Mountain Front Heritage Act, currently before Congress. But it got passed over in two previous wilderness designations.
As the nation's outdoors advocates celebrate half a century of preserving pristine backcountry, Montanans confront 30 years of failing to agree on what they want to protect. Montana has about 6 million acres of U.S. Forest Service and Bureau of Land Management territory that might qualify as wilderness. About one-third of that has regularly been proposed for designation since 1983. This year, roughly 400,000 acres might finally come up for a vote.
"It's a great area," said Mary Cloepfel, who's lived right by the trailhead to the Devil's Glen for 26 years. "I just snowshoed back there last weekend. It's one of the prime spots for every species on the Front. It is one of the prize fishing rivers in the state. But because of the way we control wilderness, I know it's a very controversial argument. I have friends who've lived here for years who totally resist it, and friends that totally embrace it."
Cloepfel counts herself in the embracing camp. But she also occasionally rides her four-wheeler up to the Devil's Glen meadows to spray a patch of leafy spurge, a noxious weed that can ruin wildlife habitat. A wilderness designation would end that motorized access, although it would not affect hikers or horseback riders.
Next-door neighbor Adam Jordan directs the Montana Wilderness School of the Bible, which got its start the same year the Wilderness Act was passed in 1964. His campers know that Devil's Glen landmark as the "Crooked Tree Meadow," because every tree there seems to have a unique twist in its trunk.
"It's the first stop for fishing, camping and cliff-jumping into the pools there," Jordan said. "To see that place protected from further trail erosion or chain saws, I would say from our perspective we'd be all for it."
Augusta artist Linda Tippetts sees it as a waste of effort and a potentially disastrous limit on public access to a favorite place.
"There's a lot of local people here, including myself, that feel there is enough wilderness designation," Tippetts said. "If it's not broke, don't fix it. But I'm afraid our voice has not been out there, regarding expanding the wilderness areas and the Heritage Act."
The mountains south of Glacier National Park became the Bob Marshall Primitive Area in 1941. The 1964 Wilderness Act transformed that region into the Bob Marshall Wilderness. But it didn't include Devil's Glen.
Soon after the act's passage, Lincoln resident Cecil Garland was motivated by Forest Service plans to log and develop the mountains north of Lincoln, just south of the Bob Marshall. His effort to create the Scapegoat Wilderness added another 240,000 acres to the Bob Marshall Complex, but it missed numerous bits of scenic country, including the 16,000-acre strip containing the Devil's Glen.
Garland's experience illustrates one of the recurring themes of wilderness debates nationwide: The land needs a person.
"He was the fire in the belly for that incredible campaign that resulted in the first citizen-initiated wilderness back in 1972," said Bill Cunningham, a wilderness advocate in Choteau. "But his knowledge was the Lincoln backcountry. The other side of the mountains was terra incognita. The omission of Devil's Glen represents, as much as anything, an oversight many years ago. If there'd been a Cecil Garland in Augusta who looked at the mountains as comprehensively as Cecil did, it would have been a different story. We would have had that (part of the) Dearborn."
Cunningham is one of several people now championing new wilderness along the Rocky Mountain Front. He worked with former Sen. Max Baucus, D-Mont., to draft the Rocky Mountain Front Heritage Act. That included working out the compromise putting 67,000 acres in wilderness while another 300,000 acres became less-restrictive conservation management areas allowing motorized access, grazing and other historic activity. The conservation areas would also prevent oil and gas development.
"A lot of people are philosophically entrenched," Cunningham said. "They don't even look at the map. Wilderness is a four-letter word and they're blind to it, dead-set against it. Others are dead-set against any type of motorized use.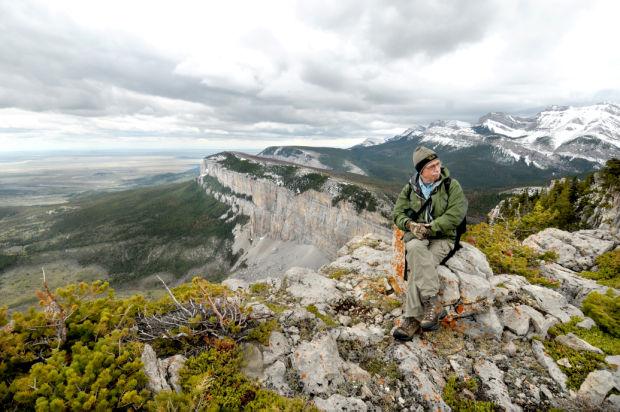 "I think you've gotta be a little bit loose and open to other points of view. I'm never going to back down from doing what little I can to protect what wild country I can. I can be true to that belief, be an advocate, but be willing to learn from other people who have different worldviews. There's a real fine line to follow, but it needs to be done if we're ever going to make any headway."
Congress passed the Wilderness Act in 1964 with only one "no" vote in the House of Representatives and a dozen "nos" in the Senate. When President Lyndon Johnson signed it, 9.1 million acres in 54 places got "Big W" wilderness protection.
The bill's authors imagined creating between 60 million and 70 million acres of wilderness nationwide. Over the next 50 years, more than 110 million acres were designated as federal wilderness.
The act's first sentence reads, "In order to assure that an increasing population, accompanied by expanding settlement and growing mechanization, does not occupy and modify all areas within the United States and its possessions, leaving no lands designated for preservation and protection in their natural condition, it is hereby declared to be the policy of the Congress to secure for the American people of present and future generations the benefits of an enduring resource of wilderness."
It goes on to define wilderness as "an area where the earth and its community of life are untrammeled by man, where man himself is a visitor who does not remain … retaining its primeval character and influence … affected primarily by the forces of nature, with the imprint of man's work substantially unnoticeable (and with) outstanding opportunities for solitude or a primitive and unconfined type of recreation." All that is "in contrast to those areas where man and his own works dominate the landscape."
Devil's Glen itself sits only a mile inside the Lewis and Clark National Forest boundary. Choteau-area rancher and wilderness advocate Gene Sentz said location issues regularly come up in wilderness debates.
"Back then, some people felt wilderness should be quite a ways back from any road or anything," Sentz said. "But that's not the way it is in other places. In the Absaroka-Beartooth Wilderness south of Big Timber, there's a wilderness boundary that's just a few hundred yards off the main road."
Nevertheless, the "sights and sounds doctrine" often stalled wilderness recommendations for places deemed too close to man's domination. The presence of old logging roads or mining relics, airfields and cabins blocked many proposals. The Rattlesnake Wilderness north of Missoula and the Selway-Bitterroot Wilderness along the west side of Ravalli County both have buffer zones of less-restrictive national forest at their public trailheads.
But as the United States population grows and undeveloped land shrinks, backcountry philosophers often find themselves boxed into odd definitions. There's no wild country short of a cave where you can't see jet contrails in the sky.
You have free articles remaining.
For George Nickas, director of Wilderness Watch, that creeping human impact is one of the biggest threats to future wilderness. For examples, Nickas questioned the construction of water sources for bighorn sheep in southern desert wilderness areas, van tours of Georgia's Cumberland Island Wilderness, and insertion of helicopter-borne wildlife managers in numerous places. His most recent incident was the aerial shooting of wolves in the Frank Church-River of No Return Wilderness in Idaho, along with the provision of a government-hired hunter that together killed 32 wolves this winter.
"This stuff is becoming more and more common all the time," Nickas said, "and it's happening in plain view. The last oversight hearings Congress held on wilderness were in the 1990s. In the 50 years since the Wilderness Act was passed, not a single bill has passed providing more protection. But many have chipped away at the act's protections.
"This is more than a fight over acres and areas," Nickas said. "We have to keep wilderness authentic. We need to practice restraint."
Montana's congressional delegation has two wilderness bills pending at the Capitol. The Rocky Mountain Front Heritage Act passed the Senate Energy and Natural Resources Committee and awaits a floor vote.
Sen. Jon Tester's Forest Jobs and Recreation Act has also passed the Energy and Natural Resources Committee, after four years of debate. It would authorize 637,000 acres of new wilderness in three regions of Montana and another 360,000 acres of recreation area, combined with commitments to commercially log or thin about 100,000 acres of public land over 15 years.
A third Montana bill, the North Fork Protection Act, does not create any new wilderness but does place several hundred thousand acres along the North Fork of the Flathead River off limits to energy development. It has passed the House of Representatives, but three Republican senators have placed a hold on its progress in the Senate, according to Tester.
The two Montana wilderness bills are among 26 awaiting action in Congress today. The Boulder-White Clouds area of Idaho has been put in for protection 10 times since 1984, including six attempts by Rep. Mike Simpson, R-Idaho, since 2004.
On March 13, President Barack Obama signed the Sleeping Bear Dunes National Lakeshore Conservation and Recreation Act. It protects a 35-mile stretch of Lake Michigan coastline. It's the first public land protection legislation to reach his desk since 2009.
Wilderness advocates took hope from Obama's State of the Union address in January, when he pledged to "use my authority to protect more of our pristine federal lands for future generations." University of Montana law professor Martha Williams said presidents have several tools available if Congress doesn't act.
The biggest is President Theodore Roosevelt's Antiquities Act of 1906, which gives the chief executive power to create national monuments. Obama used that authority two weeks ago to create the Point Arena-Stormetta Public Lands Monument on California's Mendocino Coast. President Bill Clinton used it in 2001 to create the 495,502-acre Upper Missouri River Breaks National Monument.
Inaction can also preserve land. Sen. Conrad Burns, R-Mont. helped preserve the Rocky Mountain Front in 2006 with a measure that prevented new oil and gas leasing on the Forest Service and BLM land there. While it didn't change the land designation, it did deflate the one major economic force that could change the Front's appearance.
Since 1983, California has added 11.3 million acres of wilderness to its state in 120 areas. Arizona has added 77 wilderness areas covering 3.3 million acres, and Nevada has added 67 areas with 3.2 million acres. Montana has added none.
"No other Western state has gone longer without a new wilderness designation," said Wilderness Society Northern Rockies senior director Peter Aengst. California has allocated 15 percent of its public land to wilderness, while Montana ranks down with Florida at 4 percent.
But Aengst also thinks the era of statewide wilderness bills ended in the 1990s. The bills today reflect more local-compromise, tightly focused projects. The Rocky Mountain Front Heritage Act drafters originally included longstanding wilderness proposals in the Helena National Forest just south of Devil's Glen. They redacted almost 13,000 acres after concluding Lincoln-area residents in the Helena Forest hadn't had enough time to work out their vision.
Nickas noted that other issues like oil fracking or wolf hunting or megaloads to Alberta tar sands may have dissipated the political energy once dedicated to wilderness. While he credited Sen. Baucus for putting forward the Rocky Mountain Front Heritage Act, he also accused Baucus of refusing to raise any wilderness issues since one attempt with Sen. Burns in 1989.
With Baucus' retirement from Congress this winter, the Rocky Mountain Front Heritage Act lost its chief push. Both Tester and interim Sen. John Walsh have declared their support for it, but they lack Baucus' seniority. Rep. Steve Daines, R-Mont., has withheld his support.
Many congressional watchers anticipate an omnibus land management bill combining many of the two dozen wilderness bills might get cobbled together this spring or summer. Each state delegation typically gets one project included. That could pit the Rocky Mountain Front against Tester's Forest Jobs and Recreation bill, which has more time in debate but also has a longer list of adversaries.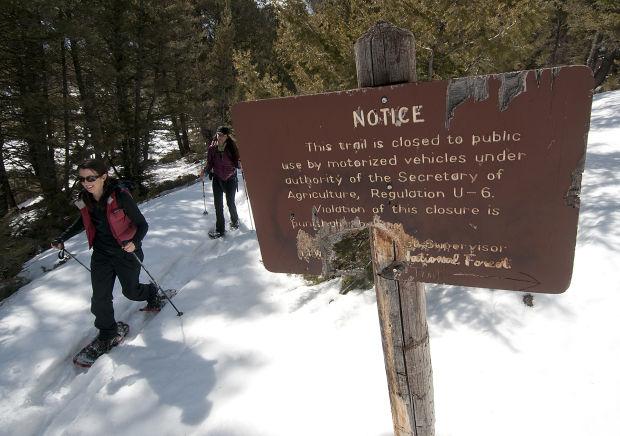 Cunningham sees the history a bit differently. Cecil Garland's Scapegoat Wilderness proposal met heavy criticism in Congress by members who thought he should wait his turn and let federal agencies make recommendations before locals pitched their ideas.
"What they accomplished in 1972 was an heroic achievement," Cunningham said. "The battles are no more difficult today than they were then. We've got some good models to follow."
Around 1957, a then-young horse packer named Smoke Elser got involved with efforts to protect the Scapegoat. He helped Garland's campaign all the way to its success, 15 years later.
"The Backcountry Horsemen took Max Baucus into that part of the country, back when he was a representative, not a senator yet," Elser recalled. "We wanted to show him the wild country that should be included in the Scapegoat Wilderness. We were actually on the Dearborn, but it was more on Welcome Creek than Devil's Glen. We didn't include enough people interested in that part of the country, and it just didn't make it."
Elser has led thousands of people into the wilderness on vacations and hunting expeditions over the past six decades.
"In the last two generations of people, we've made land management decisions on the whole world," Elser continued. "We've even made some management decisions in space. I think we ought to leave some land for younger generations to make decisions about. I'm 80 now, and I want to make sure I can pass on to my grandchildren and great-grandchildren some of the country I've seen. I want them to know why I did it and why I loved it so much."