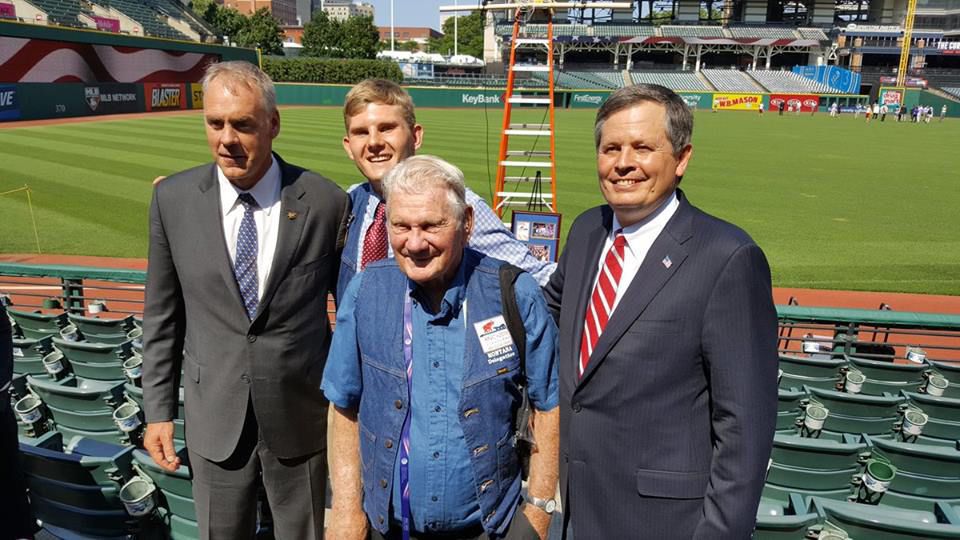 BILLINGS – A Miles City man in his 90s, who will be casting one of Montana's three electoral college votes, has come under fire for his Facebook comments against gay Montanans.
Dennis Scranton was outed Sunday by the online news site Last Best News for suggesting in a 2010 Facebook conversation that gay people should be hanged. The conversation about gay marriage was reported in The Billings Gazette seven years ago when it cost former Big Sky Tea Party Association leader Tim Ravndal his chairmanship.
Ravndal was commenting on a Billings Gazette article concerning an American Civil Liberties Union lawsuit about same-sex couples. In the post, Ravendal wrote "marriage between a man and a woman period!"
Scranton responded to the Tea Party leader's remark, saying, "I think fruits are decorative. Hang up where they can be seen and appreciated. Call Wyoming for display instructions." The Wyoming mention was an apparent reference to Matthew Shepard, a gay university student who was beaten, bound to a fence post and left for dead outside Laramie in 1998. Shepard died six days later. 
Scranton spoke to The Gazette on Monday. It wasn't clear what he remembered of his Facebook conversation with Ravndal. He also misstated his age twice and offered two different versions of how he came to be an elector, including one in which he was appointed by Republican legislators.
But, Scranton didn't back away from his opinion about gay Montanans.
"Don't forget, I'm 93 years old. I come from a different era. I hadn't heard of anyone being homosexual until I joined the Navy, and then I encountered them," Scranton said. "We were raised with good morals."
Scranton wasn't chosen in absentia to be an elector by Republican legislators, as he first recalled. He was chosen during the Montana GOP delegate convention in Billings on May 13. He was present and seated in a wheelchair at the back of the room where he'd been put by Republican Janice Linn of Billings.
That day, Linn told fellow Republicans and a reporter from The Gazette that Scranton should be an elector because he was in his 90s and a decorated World War II veteran. Those were his selling points as members of Republican county committees from around the state visited with more than 160 people lobbying to be among the 23 elected delegates to the Republican National Convention, members of the Electoral College, or both.
Aside from accepting thanks for his military service, and expressing support for Donald Trump, Scranton didn't say much. Linn did the talking.
County-level Republican Committee members spent about 90 minutes meeting the candidates in the morning before voting in the afternoon.
Scranton was chosen to be an elector and an alternate delegate to the Republican Nominating Convention in Cleveland, which Scranton attended.
Just as the Tea Party renounced Ravndal for the offensive Facebook conversation in 2010, Montana GOP Chairman Jeff Essmann said this week that Scranton's remarks didn't represent the Republican Party. He downplayed the suggestion that Scranton was unfit to be an elector.
"It's a ceremonial function. If people choose to be outraged, I guess they can be. It's a free country," Essmann said. "Some people mellow as they age, some people say, 'I'm over X-years of age and I can say whatever I want.' Mr. Scranton has taken the second path."
The Montana Democratic Party executive director said the leadership of Ryan Zinke and Steve Daines was to blame for Scranton's appointment.
"With Congressman Zinke and Sen. Daines at the top, it's become a troubling pattern for the leaders of the Republican Party to defend small-tent values that hurt Montanans, threaten jobs and our economy, and jeopardize the rights and freedoms we must never take for granted," Democratic director Nancy Keenan said in a prepared statement. "We need more leaders like Jon Tester and Steve Bullock who are willing to hold folks accountable and stand with all Montanans."
There's no way for the Republican Party to replace Scranton, though there have been no calls to do so, Essmann said. Elector replacement is spelled out in state law, which lists absence the day the Electoral College votes as the only reason the secretary of state can appoint an alternate elector.
Montana's three electors are Scranton, Thelma Baker of Missoula and Nancy Ballance of Hamilton. They will meet Dec. 14 in Helena to cast their votes for Donald Trump.