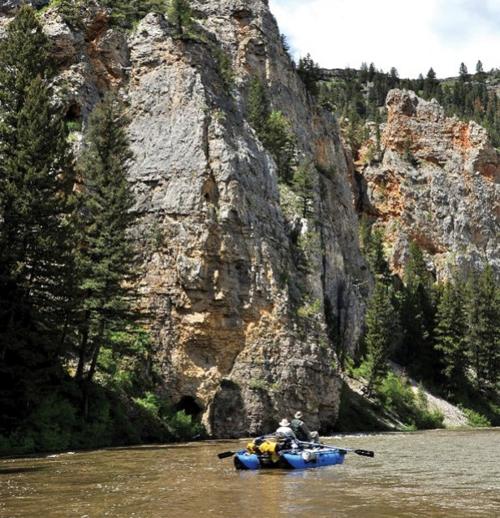 HELENA – Two environmental groups are challenging the Department of Environmental Quality's decision to issue an exploration license for a proposed copper mine near the Smith River in central Montana.
The Montana Environmental Information Center and Earthworks argue the exploration proposed by Tintina Alaska Corp. threatens to degrade surface and ground water quality and possibly decrease the amount of water running into Smith River.
In January, the DEQ approved an exploration permit that would allow Tintina to construct a mile-long tunnel to produce a 10,000-ton bulk sample of rock for testing. The company has conducted surface exploration of the Black Butte Cooper Project since 2010, and company executives said last month they believe there is high-grade, mineable copper underground.
You have free articles remaining.
The lawsuit filed Friday in White Sulphur Springs district court alleges the DEQ didn't adequately analyze the environmental impacts the exploration could cause to nearby Sheep Creek, a major tributary to the Smith River. The Sheep Creek drainage is a critical source of water for the Smith River and where a large number of rainbow trout spawn, Montana Environmental Information Center officials said in a statement.
The environmental groups are asking a judge to invalidate the exploration license and to rule the DEQ violated state environmental laws by not producing a more thorough study.
DEQ officials have said the permit requires Tintina to closely monitor the surface and groundwater and to have a water treatment system on standby.
Tintina Alaska Corp.'s parent company is Vancouver-based Tintina Resources Inc.