America has had a complicated relationship with bison. Nowhere is that more evident than in a display at the Western Heritage Center, showing through April 7.
"Bison: The Past, Present & Future" takes visitors on an informative stroll through the animal's long history that at times can be unsettling. Here was an animal that once blackened the Great Plains in numbers almost unimaginable, herds so large they reportedly drank streams dry. For centuries bison were like roving Walmart stores for many American Indian tribes, providing food, shelter, clothing, utensils and intricate rituals, stories and songs.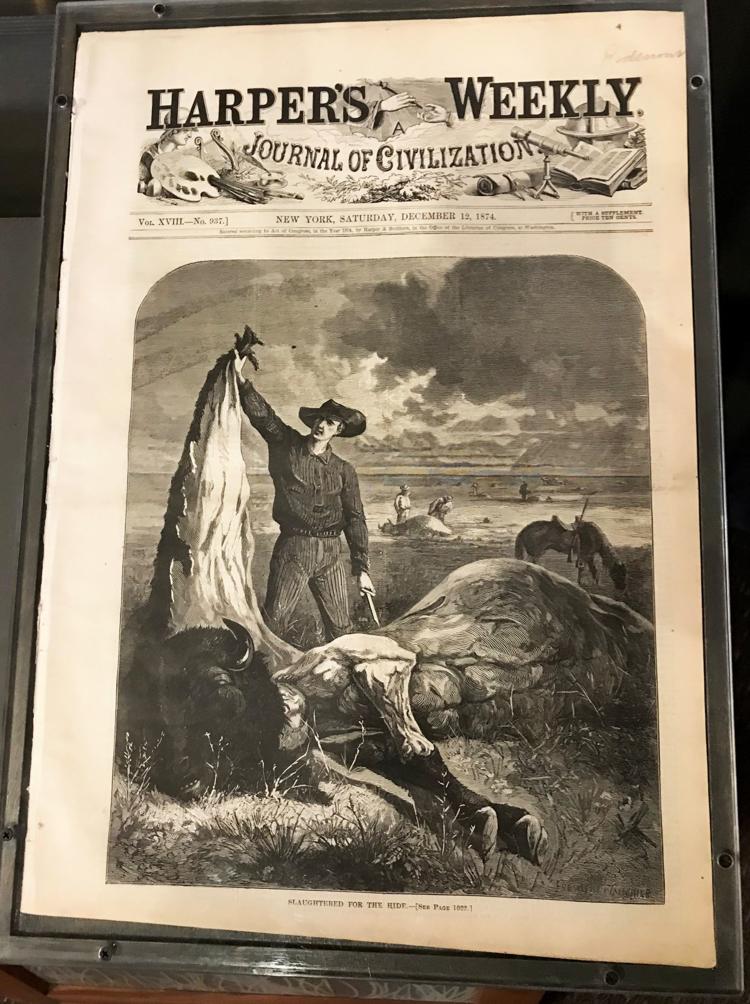 But in a matter of decades the shaggy animals with massive heads were nearly wiped out by Euro-Americans who sought to profit from the bison's hides, while also starving an entire race of ancient nomads into submission and eventually moving them onto reservations.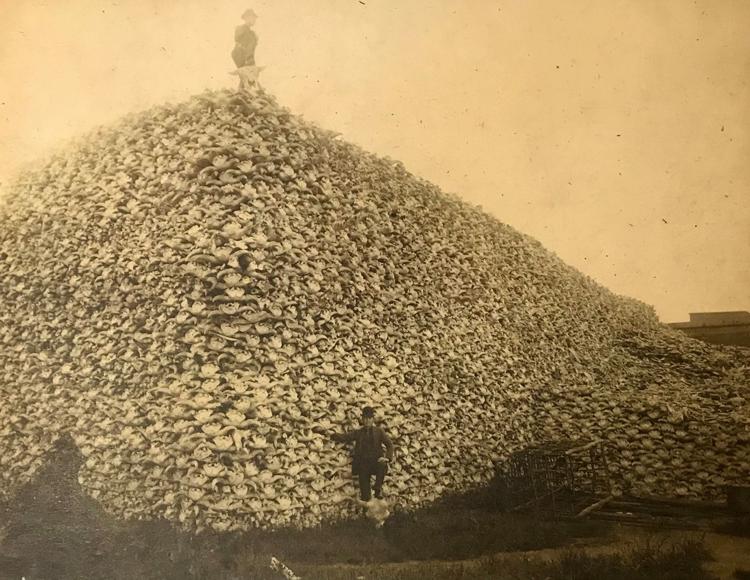 "When I went into business (as a bison hunter), I sat down and figured that I was indeed one of fortune's children," bison hunter Frank Mayer is quoted as saying in one of the displays. "Just think! There were 20 million bison … I could kill 100 a day … that would be $6,000 a month — or three times what was paid to the President of the United States … "
In 1880, according to the display, one county in Montana shipped more than 180,000 bison skins. Seven years later, an American Museum of Natural History expedition sent to Montana to obtain bison found none.
The animals were doomed by the arrival of the railroad, which sped hunters and the bison's hides to markets back East while also feeding the crews laying track. A changing climate led to a dryer landscape, forcing bison to move longer distances. Introduced domestic cattle and sheep competed for grass. Eventually, immigrants moved west to settle on and farm the grasslands. It was a perfect storm of events that devastated a once-widespread wildlife species.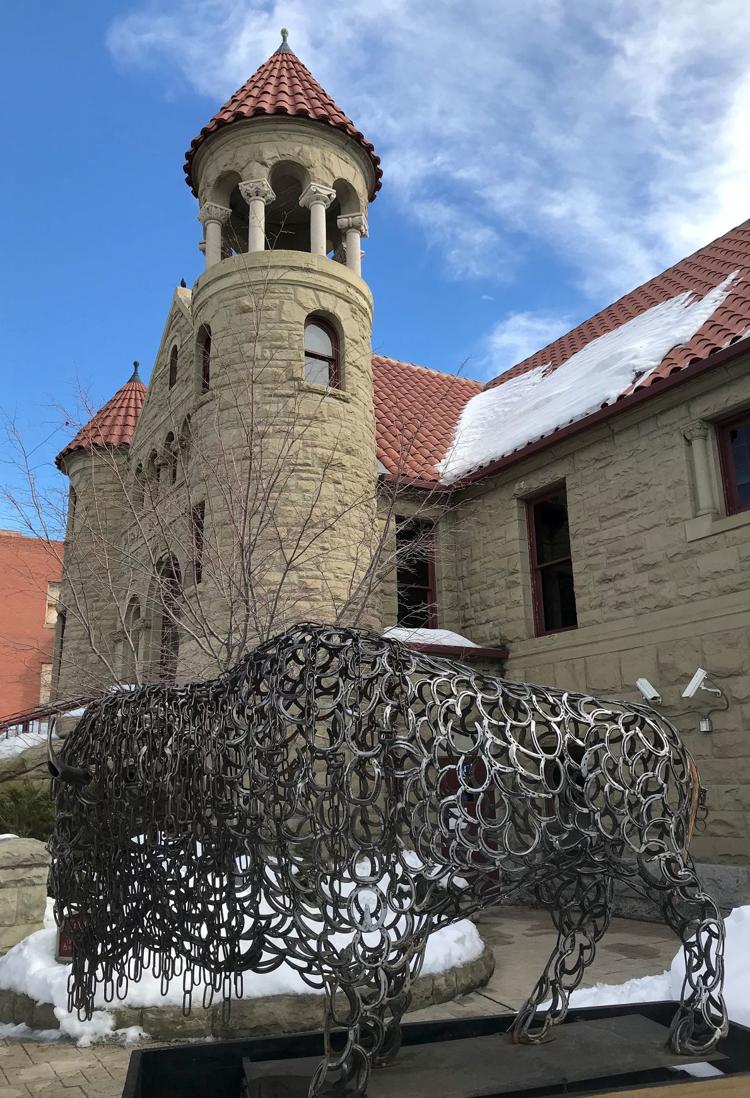 Ancient history
The first bison to reach North America was a beast.
Bison latifrons — which stood more than 8 feet tall and wielded horns 7 feet wide — is believed to have migrated to the continent via the Bering Strait about 500,000 years ago. By 12,000 years ago, close to the time when humans arrived here along the same route, the bison had shrunken a bit to a species now called bison antiquus. It was only 7 feet tall with horns 3 feet wide. The modern species familiar to visitors to Yellowstone National Park, bison bison, is 5 to 6 feet tall with short curved horns.
Theories about how bison became known as buffalo range from early English colonists saying the animals' hides looked like undyed leather "buff" coats worn by soldiers, to the French word for beef cattle or oxen, les boeufs. Or possibly people equated them to the Asian water buffalo. No matter the origin, the animal has been incorrectly called buffalo for about 200 years.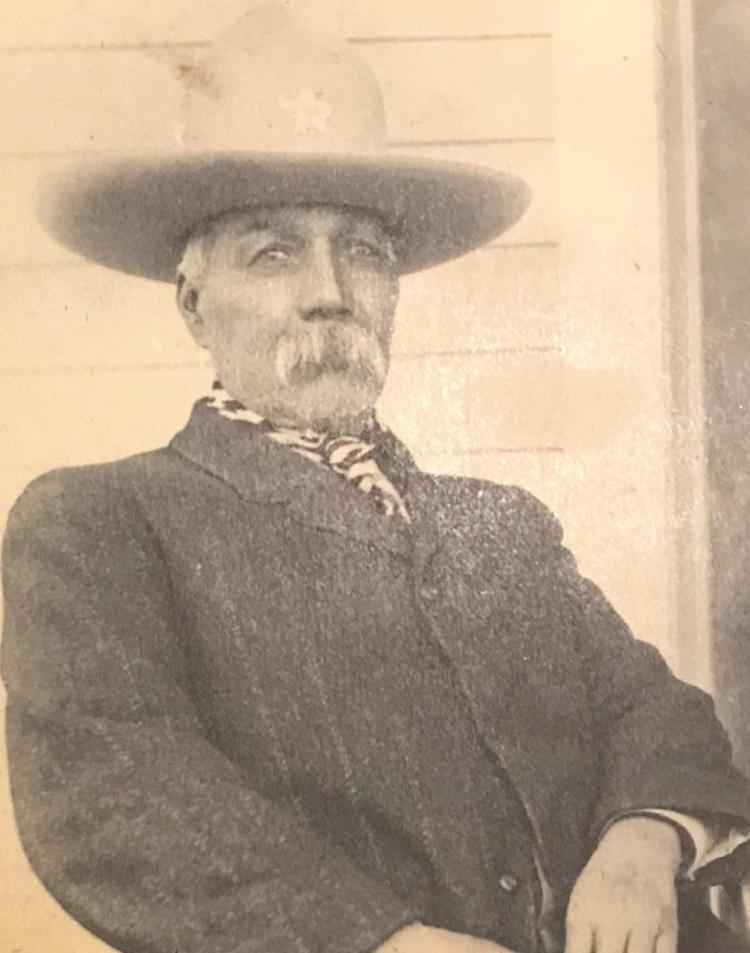 Close to home
Montana and Wyoming have played leading roles in the preservation of bison. Most notably, Yellowstone contains the only continuous herd of native bison still in existence — a group that once numbered only 25 and now exceeds 4,800. Likewise, a conservation herd was established by Montanan Michel Pablo on the Flathead Reservation. Between 1907 and 1912 he and his fellow ranchers rounded up about 700 bison that were eventually sold to Canada.
It was about that same time that the American Bison Society was formed by Smithsonian Institution chief taxidermist William T. Hornady and Theodore Roosevelt, which led to the establishment of four national bison preserves.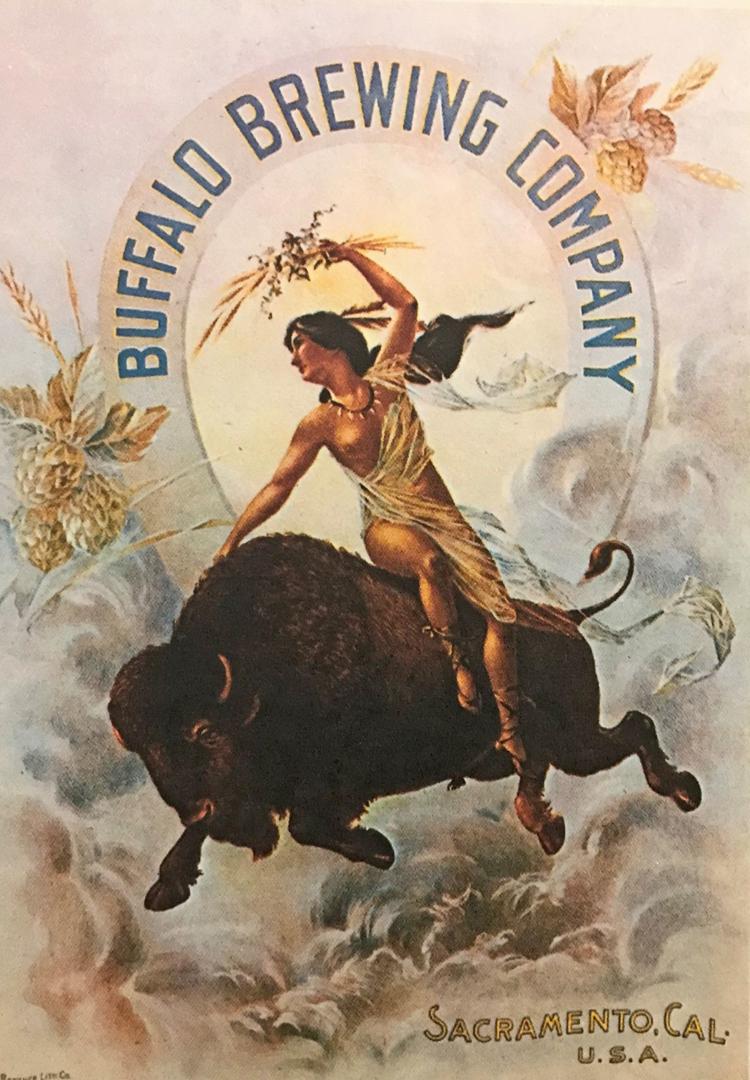 Thanks to those early conservation efforts the animals have rebounded to approximately 400,000 head today, and can be found in all 50 states, Canadian provinces and Mexico. Those bison live in tribal, public and commercial herds where ranchers sell more than just the bison's meat. There's still a market for skulls and tanned hides.
The bison represents toughness, power and resilience, qualities that have led to it being the symbol to sell beer, transportation, outdoor adventure and even the National Football League's Buffalo Bills team.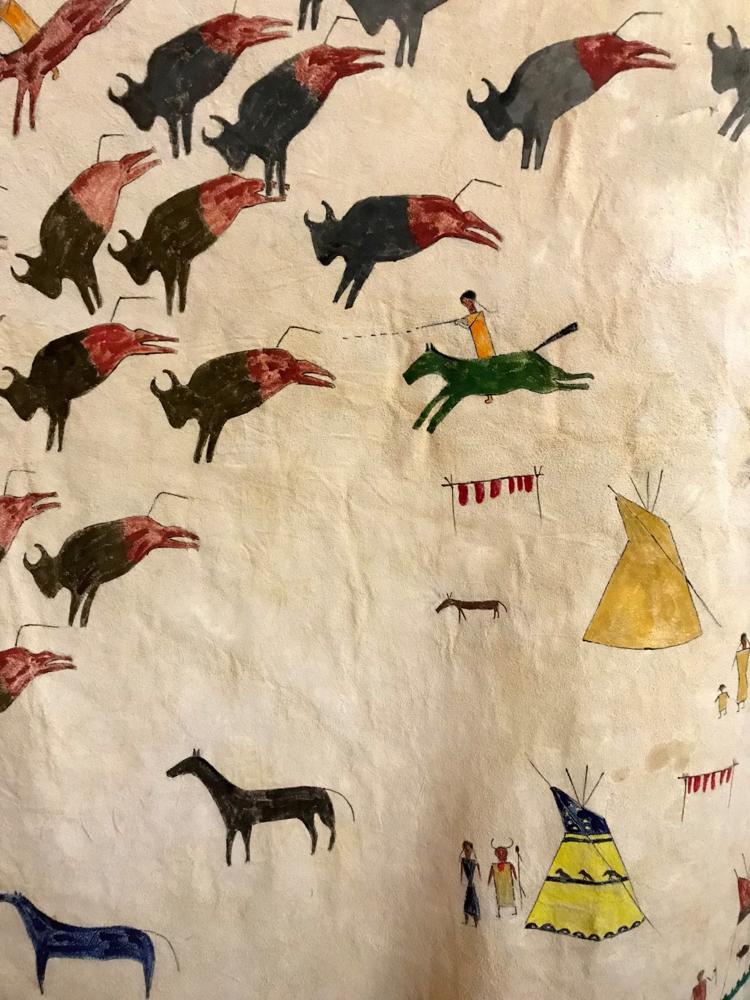 Traveling
The exhibit was originally developed in 2009 as part of a National Endowment for the Humanities program at the C.M. Russell Museum's permanent installation in Great Falls. The version adapted to go on the road has been to 19 venues. After that it was acquired by the National Buffalo Foundation, expanded and updated to further the group's mission.
"By focusing on bison as a shared resource, (the exhibit) illuminate(s) the past and present of this great North American mammal as a vibrant part of our future," the display noted.
"We were able to make it work by partnering with the Carbon County Museum; it goes there next," said Lisa Olmsted, operations director at the center.
The Western Heritage Center's exhibit partners include Humanities Montana, Buchanan Capital, Montana Bison Association, National Bison Foundation, Bobbie and Don Woerner, and Carbon County Historical Society and Museum.
"It's a perfect example of a community coming together," Olmsted said, since she had limited time to gather sponsors for the exhibit.
She particularly likes that the display features a lot of hands-on activities to interest children in the topic.
The center is located at 2822 Montana Ave. Hours of operation are 10 a.m. to 5 p.m. Tuesday through Saturday. Admission is $5 for adults, $3 for students and seniors and $1 for children under 12. For more information phone 256-6809 or log on to www.ywhc.org.