The fallout for Acadia Montana — the Butte facility whose use of chemical restraints on children drew the ire of Oregon officials earlier this year — has carried on even after the facility for troubled youth shut its doors. 
The 108-bed for-profit psychiatric residential treatment facility for children, owned by the Tennessee-based Acadia Healthcare, closed in July after being thrust in the spotlight via outrage by the Oregon officials who decried the use of injected medication on a 9-year-old Oregon child in Acadia's care. Today it faces separate lawsuits on two fronts. 
In one case, a former patient alleges negligence and assault and battery during his time there seven years ago; in the other, a group of 30 former employees allege Acadia's sudden closure with just a month's notice to employees violated federal employee protection laws. 
Acadia has pushed back against the employees' allegations, disputing it was subject to a federal act in question. As of last week, it had not yet filed a response to the patient's lawsuit.
Outside the courts, U.S. Department of Health and Human Services received a report showing hackers breached Acadia Montana's system on May 17, compromising the personal health care information of 14,794 people. The agency's database lists the breach as still "under investigation."
Alexzander Miller, the former patient who filed a lawsuit against Acadia last month, has also hit a rough patch.
He and his mother, Hilda Lewis, live together in their car with their dog, Socks, in Missoula. Miller told the Missoulian in an interview Nov. 27 his time at Acadia made his conditions, diagnosed as Asperger syndrome and bipolar disorder, worse, not more manageable. He also said he wasn't aware that Acadia's use of injected medication to chemically restrain children was legally ambiguous until the Montana Standard posed the question to state authorities earlier this year.
Miller said he made three stays at Acadia, which treated children from ages 5 to 18, from 2009 to 2012. Now 21 years old, he spent his 12th birthday there and was 14 years old when he left for the last time. His mother said he was initially sent there because he was too aggressive and violent for Shodair Children's Hospital. The third time, he was ordered there by the state Department of Corrections juvenile division after he was convicted of assault.
"I was scared of me as a child," Miller said.
"I wasn't," Lewis said, without hesitating.
Miller wasn't alone in his behavioral issues at Acadia, which sought to help children in such need since its doors opened in 1988 under a different company. An investigative series by the Montana Standard, "Kids in Crisis, Care in Question" detailed Acadia Montana's troubled history. While the facility changed hands over and over again, trouble — such as deficiencies found by state inspectors, suicides, sexual abuse, reporting gaps, overuse of emergency medication and more — remained resident.
Two calls made to Acadia Healthcare's corporate office in Tennessee between Nov. 29 and Dec. 6 seeking comment on the two lawsuits and data breach were not returned.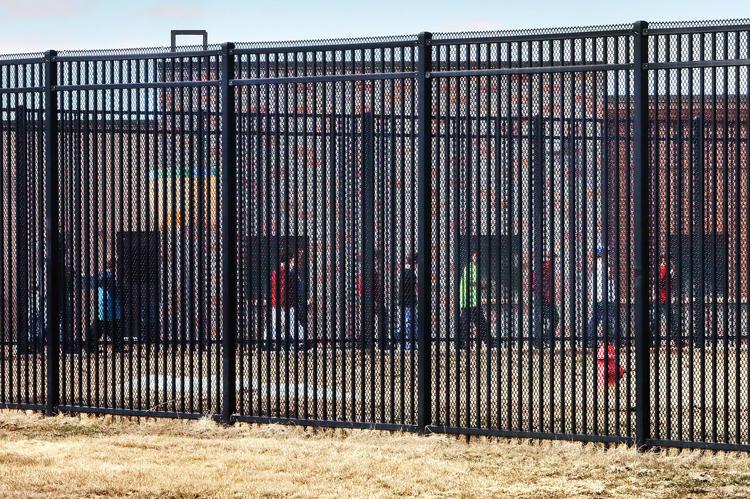 "Individuals who had been there for 10, 12 years discovered coming in, without any notice, that they no longer had employment, no longer had benefits," said Bob McCarthy, a Butte lawyer representing the employees in their lawsuit against Acadia Montana. "I had clients that were nearing retirement, thinking they were going to make it through the next year, but now they're pushing retirement out. I have clients who had kids and had to leave the community to find new jobs."
According to the employees' lawsuit, the facility closed its doors July 14, with "100 or more employees" out of a job. The plaintiffs claim violations of the federal WARN Act, which requires employers give 60 days notice to employees before a "mass layoff" of 100 or more employees.
The employees who sued now seek back pay for the wages, benefits and retirement contributions lost without the 60-day notice period.
In a Dec. 3 filing, attorneys for Acadia contended the facility was not subject to the WARN Act because it did not employ 100 people at the time it notified employees of the incoming closure.
However, McCarthy and Jim Molloy, who represents the Montana Federation of Public Employees (MFPE), the union to which Acadia employees belonged, allege Acadia Montana incrementally laid people off, driving the number of employees down in an attempt to avoid a WARN Act violation. 
Mark Peters, a Tennessee attorney representing Acadia Montana in the employees' lawsuit, did not return two calls for comment last week.
The MFPE initially filed its own lawsuit alleging the WARN Act violation, unaware that 30 employees had leveled their own, Molloy told the Missoulian in a phone interview. The two have since consolidated as plaintiffs in the case to be heard by U.S. District Judge Brian Morris in Great Falls. 
You have free articles remaining.
"In these days, unions want their members to know that their unions go to bat for them," Molloy said.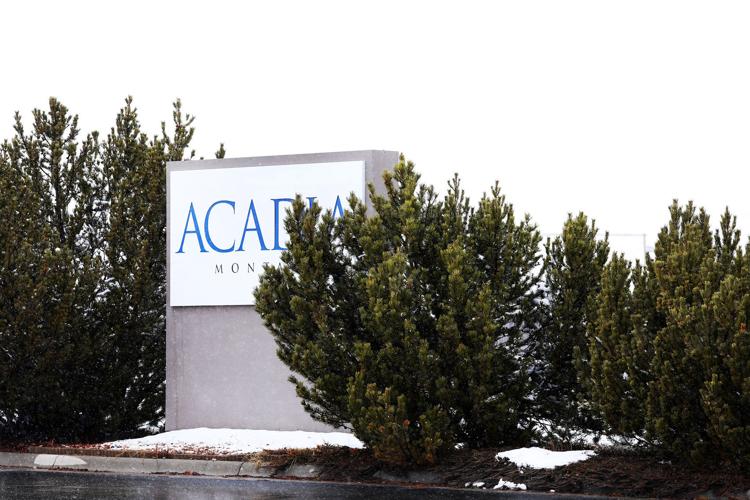 Past regulators have scolded Acadia Montana's use of chemical restraints and locked seclusion for happening too frequently. Hilda Lewis said that before her son was admitted to Acadia Montana a decade ago, she signed a document permitting the use of restraints if children were damaging property or putting staff at risk of harm. But she said the document was not clear on what kind of restraints would be used at the facility, and if she hadn't agreed to the terms, her son would have been without help.
Lewis said she had tried several outlets for her son, including a troubled residential youth program in Utah, Shodair Children's Hospital in Helena, and eventually, Acadia Montana Treatment Center after he reacted to the anti-psychotic medications there by damaging property at Shodair.
Each time Miller was sent back to Acadia, Lewis said she worried about his safety — at the time, Miller was just 12 or 13 years old.
"I was worried about whether he was actually going to be able to interact with other people, if he was going to be able to eat, or that they would put him in seclusion," she said.
Injected medication and seclusion were "customary" at Acadia Montana, although "only when absolutely necessary for the patient's safety and well-being," Gretchen Hommrich, director of investor relations at Acadia Healthcare, told the Standard before Acadia Montana closed. The facility stopped administering such practices for Oregon children after state officials in Oregon told administrators the injected medication was not authorized.
For Montana, the rules are complicated. The Montana Department of Public Health and Human Services, as well as the Montana Department of Justice, told the Standard this year that chemical restraints are prohibited for youth care facilities, but Acadia Montana was regulated by a set of rules for residential treatment facilities. Those rules are only available to the public for $320, in printed form and shipped from Atlanta, through the Joint Commission on Accreditation of Healthcare Organizations' Comprehensive Accreditation Manual for Behavioral Healthcare.
The use of chemical restraints in emergency situations provides administrators some wiggle room. State officials told the Standard there would be "no legitimate way" to determine whether a drug was administered in an emergency or as a crutch in place of standard treatment.
Miller said he was sent to a seclusion room for up to 24 hours at a time for his sometimes-aggressive outbursts. These outbursts, Miller said, took place after he was injected with chemical restraints. He said that past doctors noted in his records that certain medications, like Thorazine, would draw such a reaction. He said still has the scars on his buttocks from where he was injected.
"If they had truly read my medical records (from Shodair) before doing anything, they would not have used what they used," he said. 
Miller said the trauma he suffered at Acadia has rendered him unable to sleep; a sleep study showed he wakes up 762 times a night, he said. He told the Missoulian he is better today at managing his conditions, but still has trouble with daily tasks. The task to make sure he is taking the right medication each day falls to his mother.
"I know that he can't live alone," Lewis said. "He can't live by himself because of the institutionalization. I can't leave him by himself."
Miller's lawsuit alleges negligence, assault and battery, deprivation of constitutional rights, gross negligence, false imprisonment, infliction of emotional distress, malice and other civil claims. The lawsuit names as defendants Acadia Montana Treatment Center, Acadia Healthcare and the Montana Department of Corrections, which placed him at Acadia for his third stint there.
Carolynn Bright, spokesperson for the Montana Department of Corrections, declined to comment for this story.
The lawsuit also names as a defendant Peggy Cunningham, who was CEO of Acadia Montana when the facility closed. 
"This appears to have occurred prior to 2015," Cunningham said in an emailed response to the Missoulian. "This is long before I became the CEO and I have no knowledge of this individual."
Miller and his mother hope a victory in their lawsuit against Acadia will offer them some stability, something he said he never got while at the facility as a child.
"Right now, we're in a car," he said. "I'm not going to lie about that, I'm not going to hide it, we're in a car. I'm hoping to get enough of a settlement to be financially stable … but mainly, I'm looking forward to hopefully making it where at least some people are more aware that some treatment centers don't help."