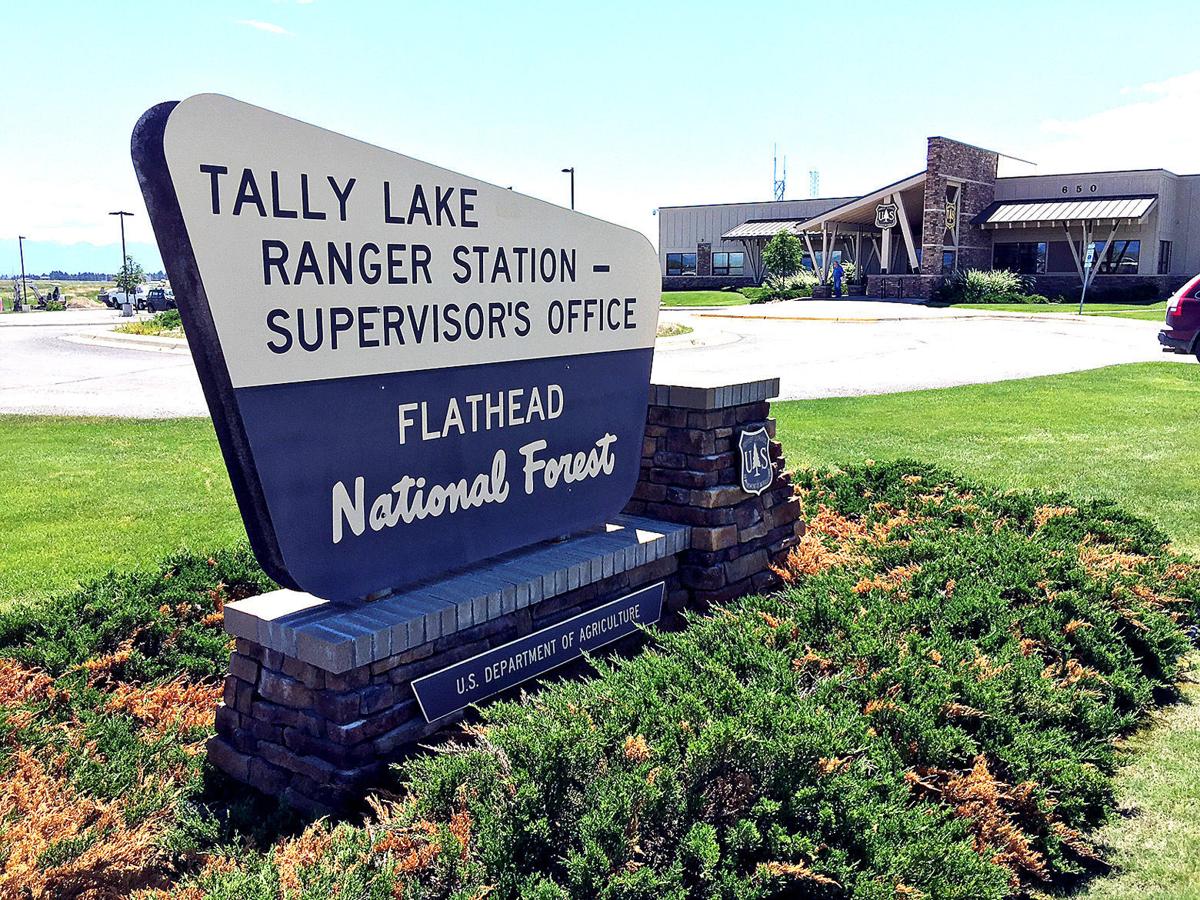 KALISPELL — After four years, 33,000 comments and countless meetings, the Flathead National Forest officially released its long-awaited land use plan that will guide future management decisions for more than a decade.
It's been 30 years since the Flathead National Forest last fully updated its land use plan for the 2.4 million acres it manages. Over that time period, there have been vast changes to the landscape and the way people use it.
When implemented, the plan will provide guidelines forest managers will depend on for everything from managing grizzly bears and timber projects to recommended wilderness areas and motorized recreation.
"I believe this plan is a very balanced approach for all the values that are on the table for what is and what will continue to be a healthy and functioning ecosystem," said Flathead Forest Supervisor Chip Weber. "We have some of the best in terms of fish and wildlife habitats. This plan will allow us to sustain those qualities and make improvements in those places where there are opportunities for improvements."
Weber expects the plan won't please everyone.
"I think you will see there's controversy no matter how we made this decision or what we put in it," Weber said.
Two days before the plan was released, two conservation groups said they had already seen enough to say it didn't do enough to protect public lands and the fish and wildlife that use it.
"We have one of the best functioning ecosystems in the world," Weber said. "People value it and they value what it can bring them for a host of different things — for recreation, for wildlife, for providing jobs. We heard from people from all of those values."
"I think we used that conflict constructively to come to a really balanced plan that does the job for the environment and does the job for people," Weber said.
The revised plan takes into account increased public demand for recreational opportunities that have become important economic drivers for local communities.
It also has an emphasis on developing a cohesive fuels management strategy that includes an active fuels management program to protect not only local communities, but also other values on the landscape, including key wildlife and fisheries areas, Weber said.
Timber production on the Flathead Forest would remain the same at about 27 million board feet per year.
"Timber production has been an important driver for local economies and will continue to be so," Weber said.
Local timber mills and the skilled workers they employ play an important role in the forest's continued efforts for active restoration forest lands, he said.
The plan would more than double recommended wilderness from the current 98,000 acres to 190,000 acres. All of that acreage is currently protected as roadless.
The plan includes an amendment that addresses management of grizzly bear habitat on not only the Flathead, but also the Lolo, Kootenai, Helena-Lewis and Clark forests. The amendment incorporates habitat management direction from the draft Northern Continental Divide Ecosystem Grizzly Bear Conservation Strategy.
The draft record of the decision and final environmental impact statement for revised plan now enters a 60-day objection period. Once that's completed, Flathead Forest officials will take the next 90 days to meet with objectors to look for a resolution before Weber will sign the final record of decision on the plan.
At that point, the only way to challenge the plan will be through the courts.
Two conservation groups said earlier this week they had reviewed a description of the plan in the biological assessment the Flathead Forest had sent to the U.S. Fish and Wildlife Service.
Members of the Swan View Coalition and the Friends of the Wild Swan said they weren't happy with what they read.
"Unfortunately," said Swan View Coalition Chair Keith Hammer, "the agencies have abandoned overwhelming public comment and science supporting the Flathead's current integrated road management plan. The current Forest Plan Amendment 19 restores habitat for bull trout and grizzly bears by removing damaging roads and their culverts."
"The agencies are terminating the very programs they claim have helped increase the grizzly bear population and are necessary to conserve bull trout," Hammer said. "The revised plan is an irresponsible rollback in essential protections and reflects the political haste to remove Endangered Species Act protections from the grizzly bear."
Woods product industry officials said Thursday they hadn't seen the plan yet and couldn't comment.
The forest plan, amendments, final EIS, draft records of decision, and other documentation are available at the following links:
Flathead Forest plan revision leader Joe Krueger spent the past four years working with a team that could claim more than 200 years of experience on the Flathead Forest.
"This plan is for the everyday people who enjoy the benefits of the Flathead National Forest," Krueger said. "This plan is for the people who showed up at all our meetings and tried to reach out to see the forest from another user's perspective and help craft a vision for the forest that includes all of their respective values."