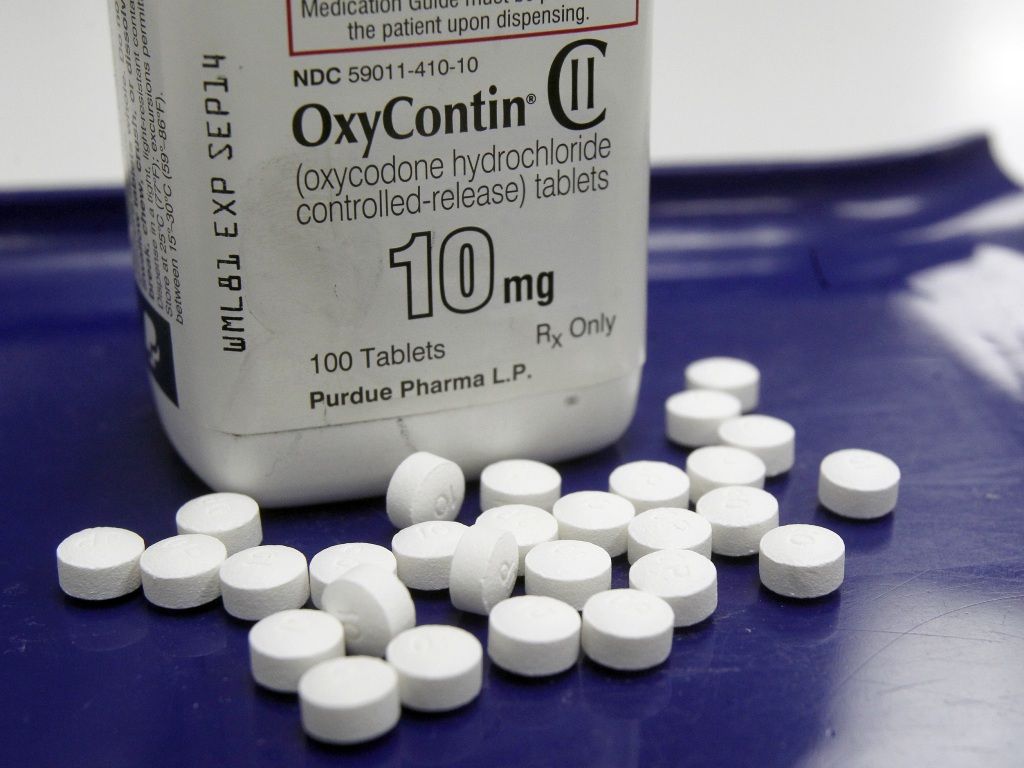 Pablo Escobar once put a $500,000 bounty on Robert Stutman's head.
Stutman, who had a 25-year career as a special agent with the United States Drug Enforcement Administration, had appeared on television after the New York DEA office seized eight tons of cocaine from the Colombian drug lord's cartel.
On the program, Stutman held up a photo of Escobar. Believing he was being mocked, the cocaine trafficker ordered a bounty on the federal agent's life, payback for the affront to his machismo.
But international cartels aren't the drug problem that worries Stutman these days. Now, the retired agent's focus has turned to what he calls a flood of opioid and prescription drug abuse in America.
"We are killing our children. Period. The end," he told a group of dentists and other medical professionals at the 2nd District Dental Society's annual continuing education conference in Missoula on Friday.
Last year, the United States had 260 million prescriptions for opioid drugs, by far the most of any country in the world. With only 5 percent of the planet's population, the U.S. accounts for 83 percent of all prescribed opioids. Twenty percent of all physician visits result in a prescription for the drugs.
Then there's the impact: Every day, more than 2,500 people in the United States go to the emergency room for a drug or alcohol overdose, Stutman said. Drug overdose, at around 40,000 fatalities per year, is now the leading cause of death by accident nationwide, surpassing car crashes, with the leading cause being pharmaceutical drugs.
The average use of opioids for medical needs is five to eight days, but the average prescription is for 60 days, Stutman said. For all pains other than cancer, studies show that long-term medication use has no impact. What happens to the rest?
"We do not throw our medicines away, they stay in our medicine chests," he said.
So when kids look for drugs to get them high, there's a simple answer.
"Easy, take any pill that has a warning label that says, 'Caution, do not drive,' " Stutman said.
Young people often don't swallow pain pills like Oxycontin whole, but crush the opioid before putting it in their mouth or snorting it, changing it from an extended-release drug to one with an immediate impact.
"I'm better at picking out drug addicts than anyone you've every met," Stutman told the crowd.
Still, he can't spot opioid abusers. His prime example: Talk radio host Rush Limbaugh, who confessed to being an Oxycontin addict for years while hosting a nationally syndicated show every morning, and nobody knew. The same can happen to kids.
"They'll get A's in high school until they're dead, or so close it doesn't matter," he said.
Of medical professionals, Stutman told the dentists they rank third in writing patients prescription drugs, behind family practice and internists.
The main risk factors for children becoming drug addicts or alcoholics include the age they first used the drugs and whether they used tobacco, which Stutman said increases the rate of addiction or alcoholism 12 to 16 times over.
The most important factor, though, was the number of days that parents eat at home with their children, he said.
"Peer-reviewed studies prove the difference is huge," he said, adding that if President Obama can make the time to sit down to eat with his family, everyone in the room could make the effort as well.
For parents, Stutman advised to stop trying to be your child's best buddy, and set rules and boundaries for them. They may dislike you at the moment, but they will look back on you positively.
The organizers of the conference said they are trying to convince local schools to bring Stutman in to do similar talks with Missoula students.
Stutman said the reasons behind America's prescription drug problem are multi-layered.
First, we're one of only two countries where prescription drug companies can advertise directly to consumers, he said. If you have a pain, the thing to do is take a pill, the companies say in creating an illusion that painkillers are safe.
Second, in the mid-1990s, medical schools began to teach pain as one of the vital signs in patients, alongside body temperature, blood pressure, pulse and breathing rate. The problem is, unlike the rest, pain has no official measurement, and is completely subjective to the patient.
Third is that in many cases a doctor's bonuses are tied to patient satisfaction, measured through surveys.
"It's letting the inmates run the asylum," Stutman said. "If you have the guts to say no to giving them a prescription they don't need, you might lose your bonus."