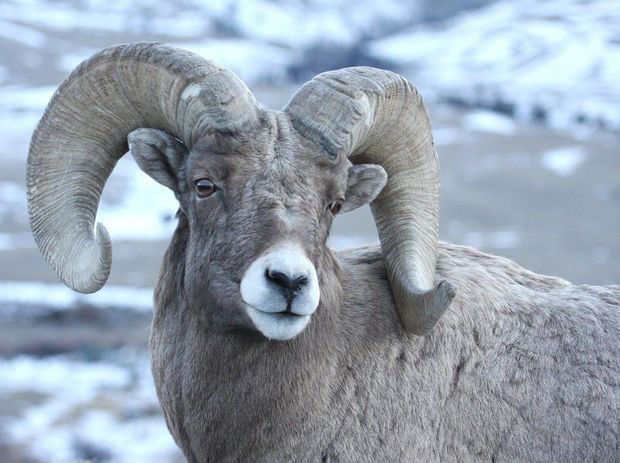 BUTTE – Fish, Wildlife and Parks Commission voted Monday to approve what officials hope is a final hunt to eliminate 12 chronically diseased sheep in the Tendoy Mountains, south of Dillon.
FWP will sell unlimited licenses for three days from Sept. 6 to Sept. 8 and begin the hunt on Sept. 15, concurrent with the traditional opening of bighorn sheep season, which ends Nov. 27. The cost of the license is $125 per resident and $1,250 per nonresident.
Nine ewes and three rams are left in the herd. There were 36 sheep as of last fall when the elimination hunt began. Hunters harvested 24 during an elimination hunt in the fall 2015.
Ron Aasheim, spokesperson for FWP, said the sheep have grown wary and could be difficult to find. The sheep are in hunting district 315.
FWP wildlife biologist Craig Fager previously told The Montana Standard that the hunt is necessary because the sheep have never recovered from two major die-offs in the last 25 years.
Pneumonia, caught from interaction with domestic sheep, has infected the herd and been passed around. Sheep were reintroduced over the years, but the herd has not been able to regain from its losses.
The commission held a public comment teleconference Monday morning but no one from the public provided comment. The commission voted unanimously to approve the hunt.
Once the herd is killed off completely, FWP plans to reintroduce healthy sheep in the Tendoys and re-establish the herd. 
Editor's note: This story was updated on Wednesday, Aug. 31, to correct number of permits (unlimited) to be issued and the season (Sept. 15-Nov. 27).