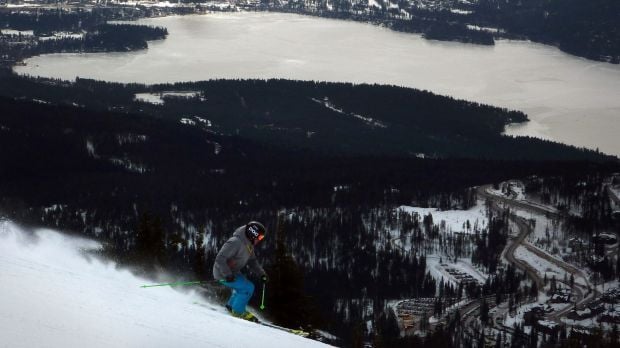 WHITEFISH – Public comments are in, and two proposed major conservation easement purchases in the Flathead Valley – including one that would protect the primary source of Whitefish's water supply – are moving forward.
Montana Fish, Wildlife and Parks on Monday recommended the FWP Commission immediately approve the purchase of a $16.7 million easement on more than 3,000 forested acres in Haskill Basin north of Whitefish.
The agency also recommended the commission approve the purchase of a $9.5 million easement on more than 7,000 acres northwest of Columbia Falls in the Trumble Creek area once the conservation easement and associated management plan are finalized, and other due diligence is completed.
A draft environmental assessment said both properties were prime candidates to become future luxury-home development sites.
"Both properties ... offer stunning views that include Whitefish Lake, the Mission Mountains, the City of Whitefish, Flathead Lake and the entire Flathead Valley," according to the draft environmental assessment for what is called the South Whitefish Range Conservation Project.
Both are owned by F.H. Stoltze Land and Lumber Co., which would like to keep the land in commercial timber production. Pressure to convert the land to other uses grows stronger every year, according to the environmental assessment.
In addition to the FWP Commission, both conservation easement purchases require approval of the Montana Land Board.
FWP recommended approval after reviewing 56 public comments received on the project between Oct. 27 and Nov. 22.
Spokesman John Fraley said 29 of the comments supported the project, and none opposed it.
"The remaining 27 comments, along with 15 people who expressed support for the project, identified questions, issues or concerns that are addressed in the decision document," according to Fraley.
The primary goals of the conservation easements are to maintain public recreation access to the 10,000-plus acres, protect the municipal water supply for Whitefish, maintain working forests and ensure that they will continue to be sustainably managed, and conserve important fish and wildlife habitat.
Whitefish residents overwhelmingly approved an increase in the city's resort tax this spring to help pay for the Haskill Basin conservation easement. The $16.7 million price is almost $4 million below the estimated value of such an easement.
The city of Whitefish will contribute $7.7 million to the conservation easement purchase price, according to the draft EA. The U.S. Forest Service Legacy Program would add another $7 million, while the U.S. Fish and Wildlife Service's Habitat Conservation Plan Land Acquisition Program would pick up the final $2 million.
Stoltze has agreed to knock more than $3 million off the estimated $12.7 million value of the Trumble Creek property conservation easement as well.
The Forest Legacy Program would supply $6.5 million of the $9.5 million purchase price. The Habitat Conservation Plan Land Acquisition Program would contribute another $2 million, and $1 million would come from private donors, the draft EA says.