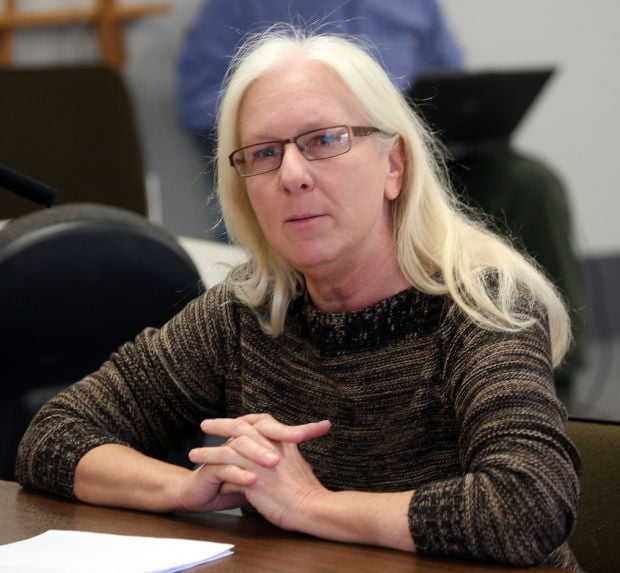 HAMILTON – It took six summons and nearly two years to track her down, but former Ravalli County treasurer Valerie Stamey was located recently in South Carolina and served with papers ordering her answer a civil lawsuit seeking thousands of dollars.
Stamey went missing shortly after the Ravalli County Commission voted to suspend the interim treasurer on charges of official misconduct in June 2014.
In the tumultuous nine months that Stamey served as interim treasurer, the office fell months behind in maintaining the county's books after key employees quit. After she was ousted, county officials found about $780,000 piled on her desk and in box tops on her floor.
The commission sued Stamey for $29,000 plus interest for the 58 instances the commission alleged that she failed to perform her official duties.
Initially, sheriff's deputies attempted to serve the legal papers at her home near Victor. They were met by Stamey's husband, Richard, who told the officer that she was in a different state, but wouldn't say much more.
They kept trying, but Stamey managed to elude them.
The papers were served on Richard Stamey on Monday, May 9, in Landrum, South Carolina, after investigators were able to get an address from a lawsuit Stamey recently filed against the Bitterroot Star.
Ravalli County Attorney Bill Fulbright said the process server said Stamey was in the home when he served the papers on her husband.
The law allows for legal papers to be personally served on another responsible adult under those circumstances, Fulbright said.
Stamey will have 21 days to file some sort of answer to the civil lawsuit. If she decides against that, the county will be able to ask the judge for default judgment.
Fulbright credited the sheriff's office for doing a good job in following up leads that eventually led to this address in South Carolina.
"We believe it's important to get closure on this issue so the county and its residents can move on and get past this chapter," Fulbright said.
Ravalli County Sheriff Chris Hoffman said his officers followed up on numerous alleged sightings of Stamey in Ravalli County over the past two years, but he believes she has been living in the southeast most of that time.
"I knew we would eventually be able to locate her," he said. "It's been a frustration of a lot of citizens that she walked away scot-free. She didn't have to answer for what happened and its impact on the county."
It cost the county more than $120,000 in expenses to put the treasurer's office back on the track following Stamey's departure.
Hoffman is doubtful that the county will recoup any monetary sum from the lawsuit with Stamey.
"We can always hope," he said. "At least now, we can hold her feet to the fire and see how she responds."
Ravalli County Commissioner Jeff Burrows agrees that it's doubtful the county will ever see any money from Stamey, but the lawsuit could help others avoid falling into the same trap.
"Now that she's been served, it will be on the record," Burrows said. "Hopefully, the next time she tries to pull something, it will be a little bit easier to find out about her past."
The commission first placed Stamey on administrative leave after she refused to answer questions about a civil lawsuit she faced in South Carolina, where she allegedly cashed an $18,149 check twice that she received after refinancing her home. At that time, she was using the name Addis.
Stamey's use of multiple last names was an issue in learning about her past, Burrows said. The lawsuit included the names of Addis and Scott that Stamey has used.
The commission decided last year to keep the case open after several attempts to find Stamey failed.
Burrows said the commission wasn't willing to pay $10,000 to hire a process server to track her down. Instead it worked with other local law enforcement agencies and finally paid about $100 to a person who finally served the papers.
"This was important to us, if for nothing else but just closure," he said. "We would like to wrap up this whole Stamey saga."