The Montana Legislature sent Gov. Steve Bullock a bill Thursday to move oversight of the private teen treatment industry to the state health department, ending 16 years of a system that essentially let an industry catering to troubled teens and desperate parents police itself.
Sen. Diane Sands, the Missoula Democrat who sponsored the change, said she was "thrilled" to see Senate Bill 267 pass its final vote in the Senate and expects Bullock to sign it.
"It's been almost two decades of trying to ensure that those facilities are regulated just as any other youth treatment program," Sands said. "Finally, finally they're going to get it."
SB 267 was nearly dead on arrival: It was tabled after it's first committee meeting in February after the Senate Public Health, Welfare and Safety Committee voted 5-5 on the proposal, which eliminates the Private Adolescent Alternative Residential or Outdoor Programs board under the Department of Labor and Industry, and moves regulatory authority over to the Department of Public Health and Human Services.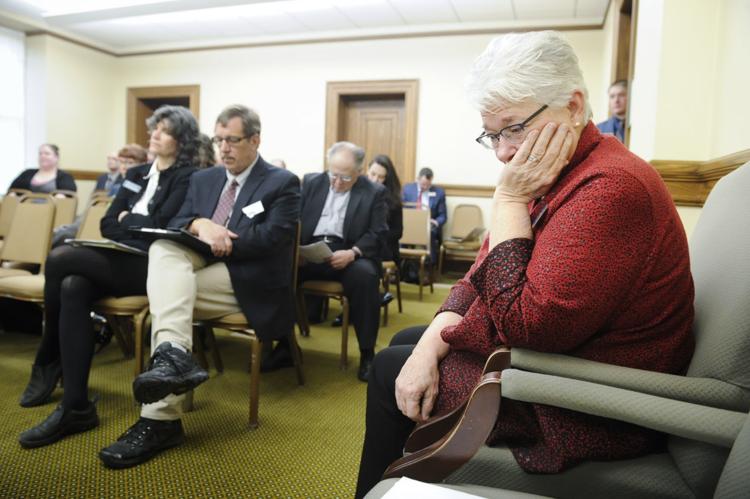 But the committee reconvened the next day, and passed the measure 7-3 to get the bill to the Senate floor. 
Medicaid expansion, funding to address Missing and Murdered Indigenous Women and Girls, and utility monopolies have each generated their own testy fight in the Legislature this session. Sands said this issue was no different. 
"It's one of the major struggles in the Legislature," she said. "I think this victory is owed to the young people who were willing to come forward and give their experience at these programs."
You have free articles remaining.
A year-long review by the Missoulian found that the PAARP board, with a majority made up of people who own the programs they are regulating, found no serious discipline had been imposed against programs after 58 complaints in 12 years. 
Sands criticized a last-minute amendment to the bill added in the House that eliminated all minimum standards for staff training, certification and qualifications for staff who work for the programs.
The bill still allows DPHHS to ensure "the health and safety of program participants." And Sands said she was confident the language in the bill would be adequate to protect program participants, including children from failed foreign adoptions, those with serious behavioral issues and those with fetal alcohol syndrome. 
Rep. Bob Brown, R-Thompson Falls, the lawmaker whose amendment removed the minimum standards for staff, told the House Business and Labor Committee earlier this month that he spoke privately with program administrators who wanted the amendment included in the proposal. While the PAARP board collectively agreed in a letter to its elimination and transfer of oversight to DPHHS, no program administrators testified publicly on SB 267.
Brown has not returned repeated emails for comment. A DPHHS spokesman said no officials were available for comment late Thursday.
The governor is expected to sign the bill next week.