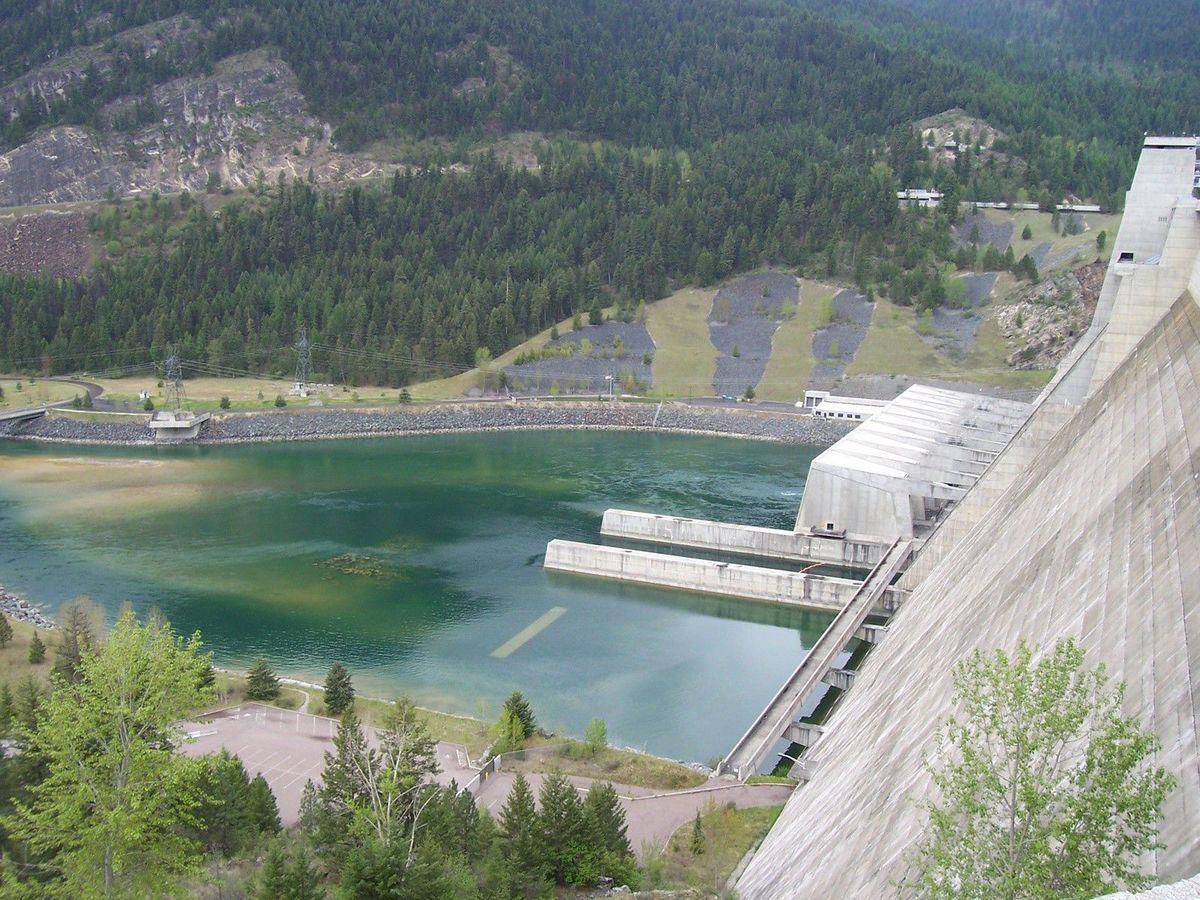 Senators from every state surrounding British Columbia sent a letter to Premier John Horgan insisting on tougher environmental standards for rivers flowing across the Canadian border into the United States.
"We write together to highlight efforts of the United States and continued plans of Congress to protect American interests in the face of potential environmental and economic impacts resulting from large-scale hardrock and coal mines in British Columbia," the June 13 letter stated. "While we appreciate Canada's engagement to date, we remain concerned about the lack of oversight of Canadian mining projects near multiple transboundary rivers that originate in B.C. and flow into our four U.S. states."
Montana Democratic Sen. Jon Tester and Republican Sen. Steve Daines joined Alaska senators Lisa Murkowski and Dan Sullivan, Idaho senators Mike Crapo and James Risch (all Republicans) and Washington senators Patty Murray and Maria Cantwell (both Democrats) in signing the letter. Montana and Idaho are affected by coal mine pollution flowing into Lake Koocanusa and the Kootenai River. Washington's Skagit River salmon runs may be damaged by mining activity at its headwaters in Canada, and Alaska has several rivers degraded by acid runoff from historic mine tailings.
"Additionally, indigenous peoples whose lands are affected by past, present and proposed mines near transboundary rivers have voiced concern and requested that the U.S. and Canadian governments undertake cumulative assessments of impacts to communities, cultural and natural resources, as well as the enforcement of the Boundary Waters Treaty of 1909," the letter stated. "These transboundary watersheds support critical water supply, recreation opportunities, and wildlife habitat that support many livelihoods in local communities."
The senators also noted the U.S. State Department had warned its Canadian counterpart about inadequate reviews of transboundary mining activity in British Columbia and the lack of transparent monitoring of the mines' effects on rivers crossing the border.
"British Columbia has the right to develop resources as it sees fit," said Michael Jamison of the National Parks Conservation Association, one of the private organizations lobbying for better transborder water quality. "But there's an old saying that your right to swing your fist ends at the tip of my nose. When we're dealing with shared resources and watersheds, we should go with the strongest protection standards, which in this case are in the United States. This isn't a race to the bottom."
British Columbia has negotiated with each of the surrounding U.S. states on a local level, but the senators seek a more federal-to-federal conversation, Jamison said. For example, Montana and B.C. officials worked out a memorandum of understanding to protect the headwaters of Flathead River where it flows past Glacier National Park, but that deal also had to be confirmed by the U.S. and Canadian governments.
A spokesman for the British Columbia Ministry of Energy, Mines and Petroleum Resources confirmed the provincial government had received the senators' letter and was taking environmental preservation seriously. He noted British Columbia has a memorandum of understanding with Alaska focusing on transborder rivers and fisheries, and similar agreements with Washington and Montana. 
"This letter shows solidarity from our states and calls for greater protections for our transboundary watersheds," Murkowski wrote in press release. "Reforms that ensure mining projects in British Columbia don't impact Southeast Alaska are essential to protecting our way of life, and must include a system of financial assurances to assure sustained protections of vulnerable natural resources. It is my sincere hope that this message can inform bilateral discussions going forward, as those at the table are more aware of the interests and actions of the U.S. Congress."
Murkowski chairs the Senate Energy and Natural Resources Committee, on which Daines also sits. Risch chairs the Senate Foreign Relations Committee. Their letter starts with the observation that the International Joint Commission did not meet this year as usual because there weren't enough members present, without mentioning that Canada hasn't appointed its complete contingent of commissioners yet.
In Montana, runoff from mountaintop-removal coal mines in the Elk River drainage has sent dangerous levels of selenium and other toxic materials into Lake Koocanusa, causing deformities and reproductive problems in downstream fish.
Tester has advocated for related environmental protections in the past, writing a similar letter in 2017. In a statement Thursday provided by his press secretary, Tester said he would continue to work on the issue.
"The fact that British Columbia has continued to drag its feet for years is extremely frustrating. But I won't stop holding their feet to the fire and working hard to make sure the EPA and USGS have the resources they need to monitor water quality so we can protect fish, wildlife, and human health," Tester said in the statement.
Daines did not respond to requests for comment on Thursday.