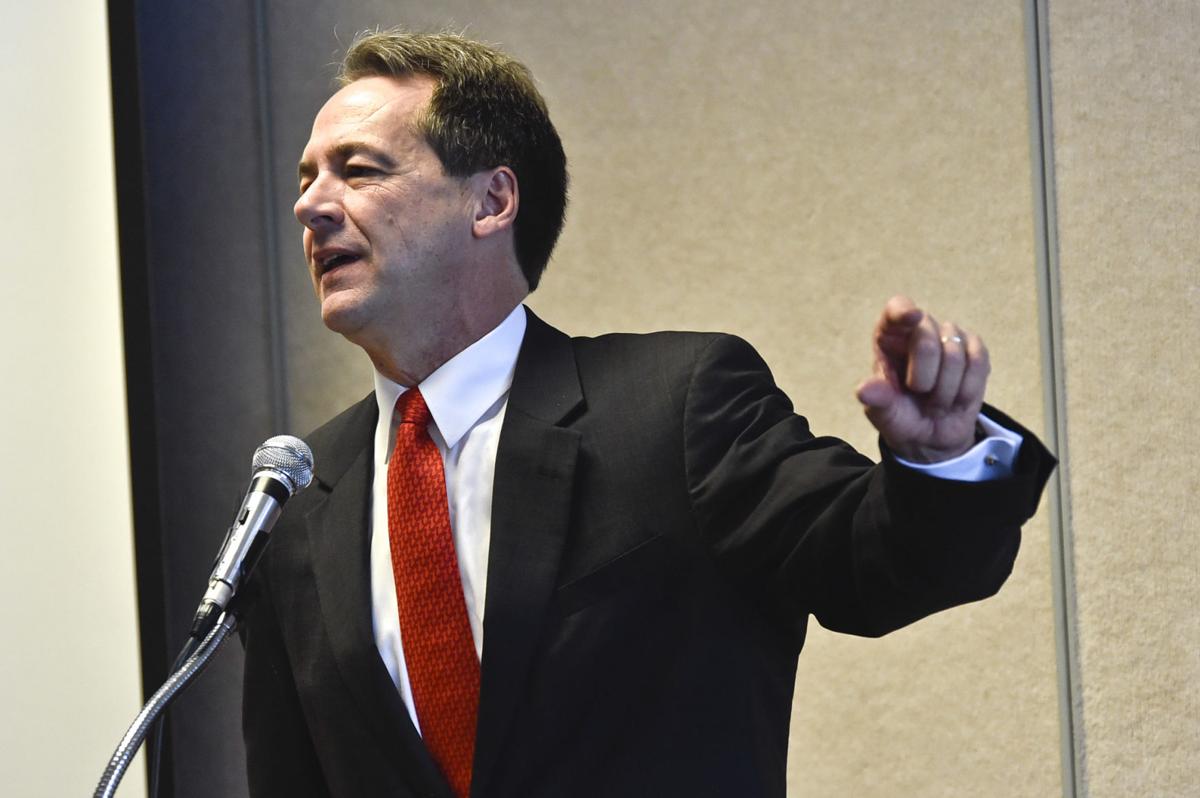 Montana Gov. Steve Bullock vetoed three bills Thursday before legislators left for an Easter break, drawing the ire of a Republican who carried legislation to reduce taxes on some Social Security income.
Senate Bill 217, from Sen. David Howard of Park City, would have nearly doubled the exemption for Social Security income for some filers.
Individuals can exempt $25,000 of their Social Security income now, and that would have gone to $30,000 under the bill. For individuals filing a joint return, it would have gone from $32,000 to $60,000. And for married people filing separately, it would have moved from $16,000 to $30,000.
In his veto letter, Bullock said the bill would have an immediate $3 million hit to the current fiscal year budget and cause a $36 million reduction in state funding over the next budget cycle.
Bullock also wrote the bill would "disproportionately benefit seniors with higher incomes."
"The state has an obligation to care for our seniors, especially those living on fixed incomes. Senate Bill 217 could force cuts to programs that allow seniors to live and be cared for at home," Bullock wrote.
Howard criticized Bullock's veto Thursday, saying he does not agree with the governor's priorities. Howard pointed to other state spending he doesn't think should come before a tax reduction for people on Social Security.
"I was extremely disappointed and the reason why is because I know seniors across Montana right now that are living on Social Security and a little bit more are hurting," Howard said.
Howard has been critical of Medicaid expansion and its cost to the state and said he would rather see money spent on that program go to seniors. Howard said he was told to expect a veto when he brought the bill, but said he will bring it again in a future session. Bullock is termed out after 2020.
The governor also vetoed a bill Thursday from Republican Rep. Peggy Webb, R-Billings, that would have required applicants for the Supplemental Nutrition Assistance Program, also known as SNAP or food stamps, to cooperate with the state child support enforcement program.
"I do not support legislation that makes it harder for families to put food on the table and that denies food to children because of decisions made by their parents," Bullock wrote in his veto letter.
The final veto issued Thursday was on a bill from Rep. Theresa Manzella, R-Darby. Her bill would have made it a felony to give false information to a peace officer concerning a crime that would be a felony.
"Victim advocates testified that rather than deter false reporting of crimes, this bill would chill the reporting of actual crimes," Bullock wrote. He added Montana already has penalties for false reporting.