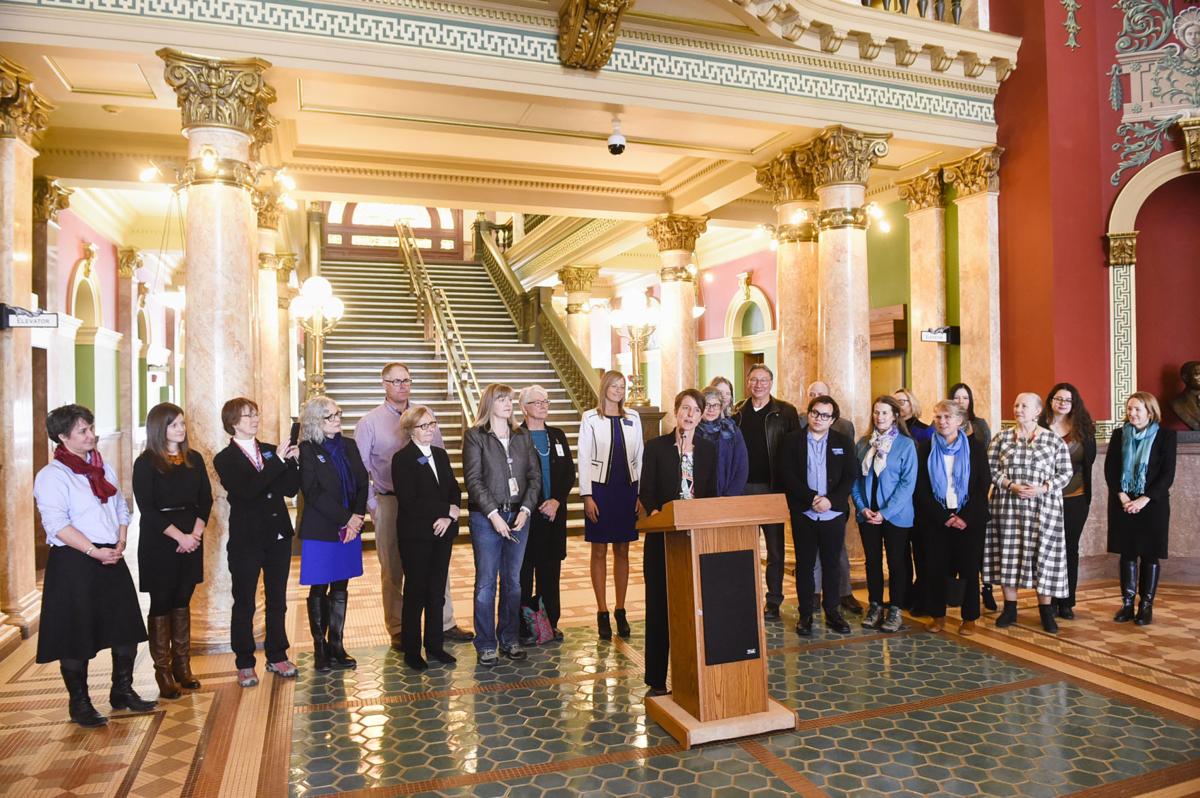 On the last day for candidates to get their name on the ballot for this year's elections, a few dozen more people signed up to run for seats in the Montana Legislature, and the races for U.S. Senate and House got a bit more interesting with some last-minute Green Party and Libertarian candidates.
In the U.S. Senate race, Timothy Adams of Three Forks and Steve Kelly of Bozeman both filed as Green Party members on the day the party was certified to appear on the ballot. Libertarian Rick Breckenridge also filed.
In the U.S. House race, Doug Campbell of Bozeman filed under the Green Party. Other last-minute filers were Democrat John Meyer of Bozeman and Libertarian Elinor Swanson of Billings.
That brings the number of candidates in the Senate race to eight, with Republicans Troy Downing of Belgrade, Russ Fagg of Billings, Albert Olszewski of Kalispell and Matt Rosendale of Glendive all looking to run against Democrat Sen. Jon Tester, who is seeking his third term.
You have free articles remaining.
There are now nine House candidates, with the new filers joining Democrats John Heenan of Billings, Grant Kier of Missoula, Lynda Moss of Billings, Jared Pettinato of Bozeman and Kathleen Williams of Bozeman. Republican Rep. Greg Gianforte is running to keep the seat he took in a special election last May.
Fifty-six more Legislative candidates filed Monday, bringing the total list of candidates up to 292. All 100 seats in the House and 25 in the Senate are up for election this year.
Twenty legislative seats are already decided since only one candidate filed. Of those, 11 are Democrats.
In the legislative races, 139 Democrats filed, 142 Republicans, 20 Libertarian, four Independent and four Green Party.
Two seats on the Public Service Commission are also up for election, as is the Clerk of the Supreme Court. Two seats on the state Supreme Court were up for election, but the two incumbents, Justices Beth Baker and Ingrid Gustafon, were the only filers for their seats.