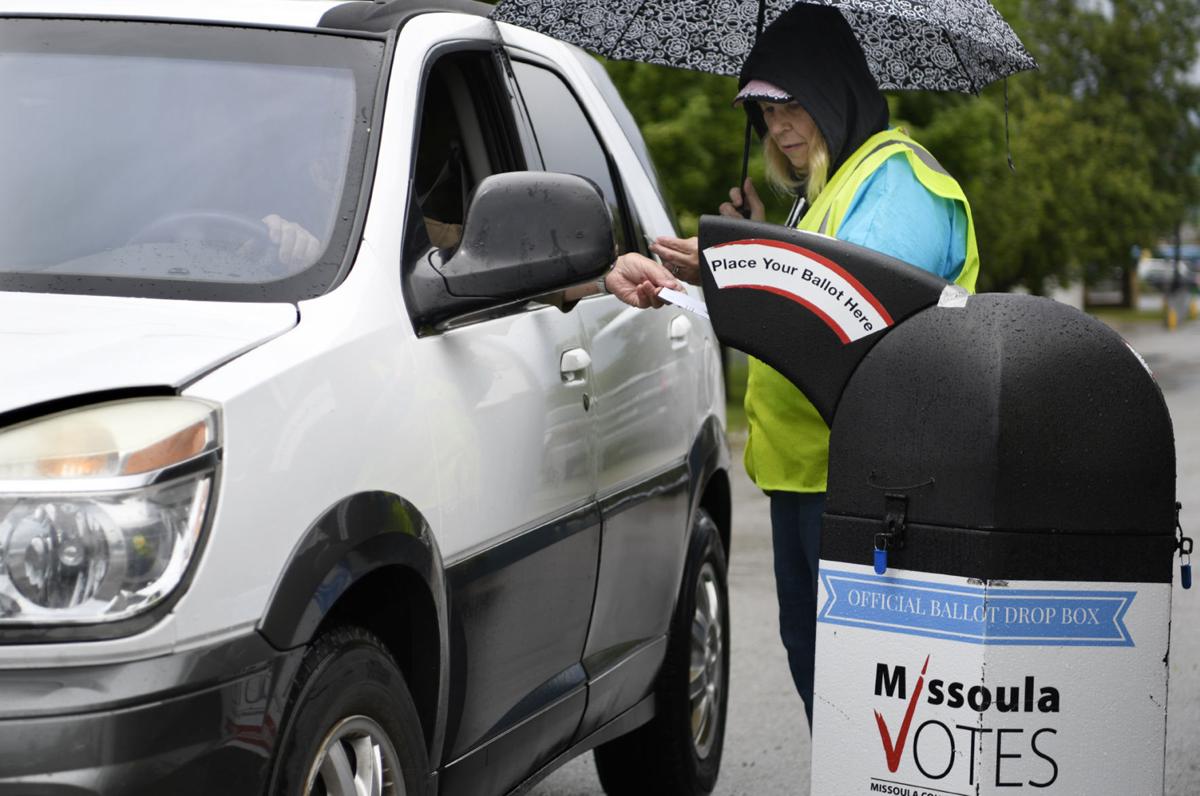 Western Montana is riding a national wave of early and absentee voting.
With six days left before Election Day, Missoula and its collar counties have already received ballots from up to 37 percent of their registered voters, according to data provided by county elections officials and the Montana Secretary of State's office. They've also continued a years-long increase in the number of absentee ballots they send out.
Montana voters can request absentee ballots without a reason, and can either submit them via mail or drop them off at designated locations up to 30 days before an election (officials, however, warn against mailing them in this close to election day because they must be received by election day to count). Jeremy Johnson, professor of political science at Carroll College, said that "the last five or six election cycles, we've seen a real increase" in use of these options.
The numbers bear him out. Missoula County sent out 31,974 ballots for the last midterm election in 2014, followed by 50,640 in 2016 and 58,705 this time. The less populous outlying counties are seeing similar trends. Lake's absentee ballots shot from 5,426 in 2014 to 9,700 this year, a 73 percent increase. Ravalli's went up 80 percent, from 9,262 to 16,695.
Receipts so far range from 23.9 percent of all Powell County's registered voters to 37 percent of Sanders County's. (One exception is Mineral County, which misprinted its absentee ballot instructions and is waiting to record some incoming ballots. It only had three of more than 1,500 sent ballots listed as received on the Montana Secretary of State's latest daily count).
According to the U.S. Election Assistance Commission, Montana was one of 16 states that got more than half of its votes by absentee, early or mail ballot in 2016. Nationwide, these methods have grown from capturing 20 percent of all votes in 2004 to about 40 percent in 2016.
Carroll College's Johnson says Montana's options of mailing in or dropping off absentee ballots don't clearly favor Republican- or Democrat-leaning voters.
He sees three possible explanations for the increase: greater awareness of a more convenient option; floods of election spending yielding more voter education and mobilization; and a political moment that many feel they can't miss.
"This election cycle particularly has generated a lot of interest and enthusiasm for a midterm," he said.  Several area counties have also seen an increase in voter registration. "I think there's more interest in this midterm than in decades."
That much is clear to the thousands of Montanans who have turned out to attend President Trump's three Montana rallies — and accompanying protests — in recent months, or who plan to attend his Saturday rally in Belgrade.
The race between U.S. Senator Jon Tester and state Auditor Matt Rosendale is one of a few that will determine control of the Senate, and it's drawn repeat visits by the commander in chief. His Oct. 18 Missoula visit came amid absentee-ballot processing season, and local election officials found it hard to discern a clear impact.
"The Fairgrounds Election Center was busy that day, but not swamped to the point people were waiting to vote, etc.," said Missoula County Elections Aide Lynn Solomon. "There were, though, about 450 completed ballots dropped off that afternoon."
"We saw a little increase on the day of and day after his visit downstairs at the absentee/late registration center," wrote Ravalli County Election Administrator Regina Plettenberg in an email, "but really the interest has been high since the end of September."
Nichol Scribner, Sanders County clerk and recorder, echoed her counterparts. "We did see more of our inactive list come in and make sure they were registered voters" afterwards. And overall, the 2018 election cycle already stands out.
"We have seen a huge increase in the number of absentee voters," she said.
Absentee voters in Missoula County will be able to access a drive-through ballot drop-off at the Fairgrounds from Thursday through Election Day. In addition, the Missoula County Elections Center will offer weekend and extended hours through Election Day. For more information, visit missoulavotes.org.
David Erickson contributed to this article.