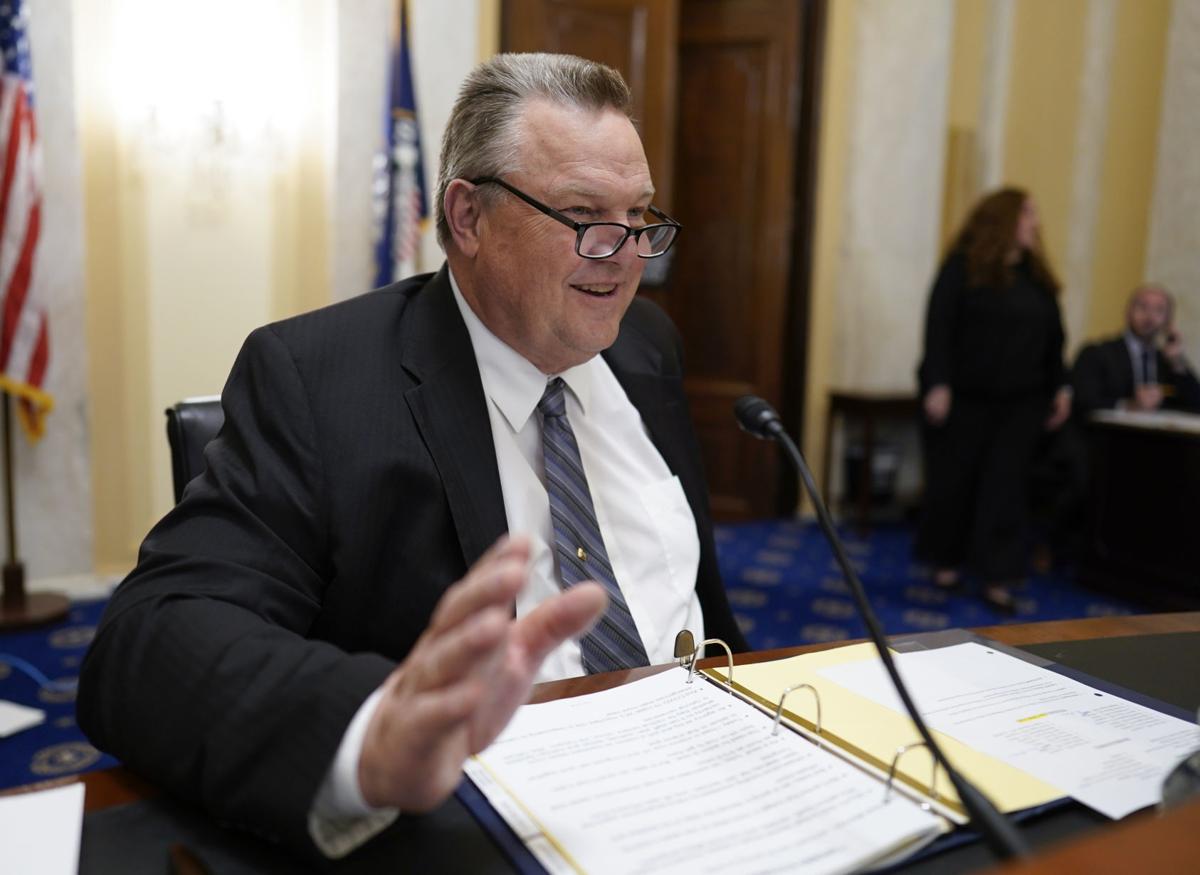 A small group of moderate Senate Democrats, including Montana's Jon Tester, knew Tuesday when they unveiled a slimmed-down voting rights bill, that reaching across the aisle for 10 Republican votes would be difficult.
In Montana, however, finding Republican support could prove impossible. The Republican members of Montana's three-lawmaker congressional delegation are adamantly opposed to federal election reform. Both started the year backing former President Donald Trump's false claims the election was stolen. Those claims stirred a flurry of state-level attempts to throttle down election participation, which is what the Senate Democrats' "For the People Act" responds to.
Sen. Steve Daines on Wednesday said the Democrats' voting rights bill was another example of cheating.
"This is a blatant partisan attempt for the Democrats to take control of the country and undermine our democracy. They know they can't win without manipulating election laws in their favor," said Katie Schoettler, a Daines policy advisor. "The Senator supports the commonsense election integrity laws championed by Secretary of State (Christi) Jacobsen and Governor (Greg) Gianforte which make it easier to vote and harder to cheat. The rest of the country should follow Montana's lead."
House Democrats, who don't need a 60% majority to pass legislation, passed their voting rights bill in August. That bill passed with no Republican support. Montana Rep. Matt Rosendale told Newsmax Democrats were federalizing the election by requiring the Justice Department to approve state-level changes.
"I can tell you that my Legislature and my governor does not want to have to come to the federal government before they pass laws that the people of Montana support," Rosendale told Newsmax.
Newsmax is a small cable network, which, according to Nielsen ratings, has about 120,000 viewers. The network right-flanks Fox News, which has an audience of more than 3 million. And Newsmax continues to promote the falsehood that the election was stolen from Trump.
"He wants the states, which are supposed to be in charge of these elections to be in charge of them. He's not opposed to legislation that's going to help the states as they work to secure these elections," said Harry Fones, a Rosendale spokesman.
Spearheaded by the Montana Legislature's Republican majority, changes to state election laws have been contentious. New laws call for a more aggressive culling of voter rolls to identify inactive voters and verify home addresses of voters frequently.
Native American voting rights groups sued the state in May over new election laws the groups said would disenfranchise Native American voters. Republican lawmakers passed laws requiring that voter registration stop at noon the Monday before the election. Lawmakers also limited how many votes a person could turn in for other voters. And, they upped the ID requirements for college students, while also limiting voter registration efforts on college campuses.
The Senate Democrats' voting rights bill is the product of eight lawmakers, including Tester, who negotiated campaign reform provisions for which he's long advocated, like requiring non-profit organizations with issue-based campaigns to reveal donors to the IRS.
Among the provisions highlighted by Tester is making Election Day a federal holiday and requiring states to provide same-day voter registration. The bill codifies early voting, at least 15 days' worth, and increasing voting options for American Indians. The bill also attempts to shield election officials from partisan interference.
"Free and fair elections are a cornerstone of our democracy, plain and simple," Tester said in a press release. "This bill will allow us to maintain local control over our voting systems while keeping our elections safe in the face of new and evolving threats, shine a light on dark money in politics, and close loopholes that allow foreign spending on elections. It's our responsibility to ensure that every eligible Montanan is able to make their voice heard at the ballot box, and I'm proud to have worked with a wide range of my colleagues to craft legislation that will do just that."
What isn't clear is whether Tester is willing to hush the filibuster, preventing the Republican minority from blocking the bill and allowing Democrats to pass the legislation with no support from Republican senators.
"His position has always been, 'let's try to work it out in a bipartisan way,'" said Roy Loewenstein, Tester's acting communications director. "He thinks that filibusters create long-term, durable legislation. As he said many times, he didn't come to D.C. to get nothing done. The point of this bill is to try to get that bipartisan support. And that's what they're going to be trying to do."