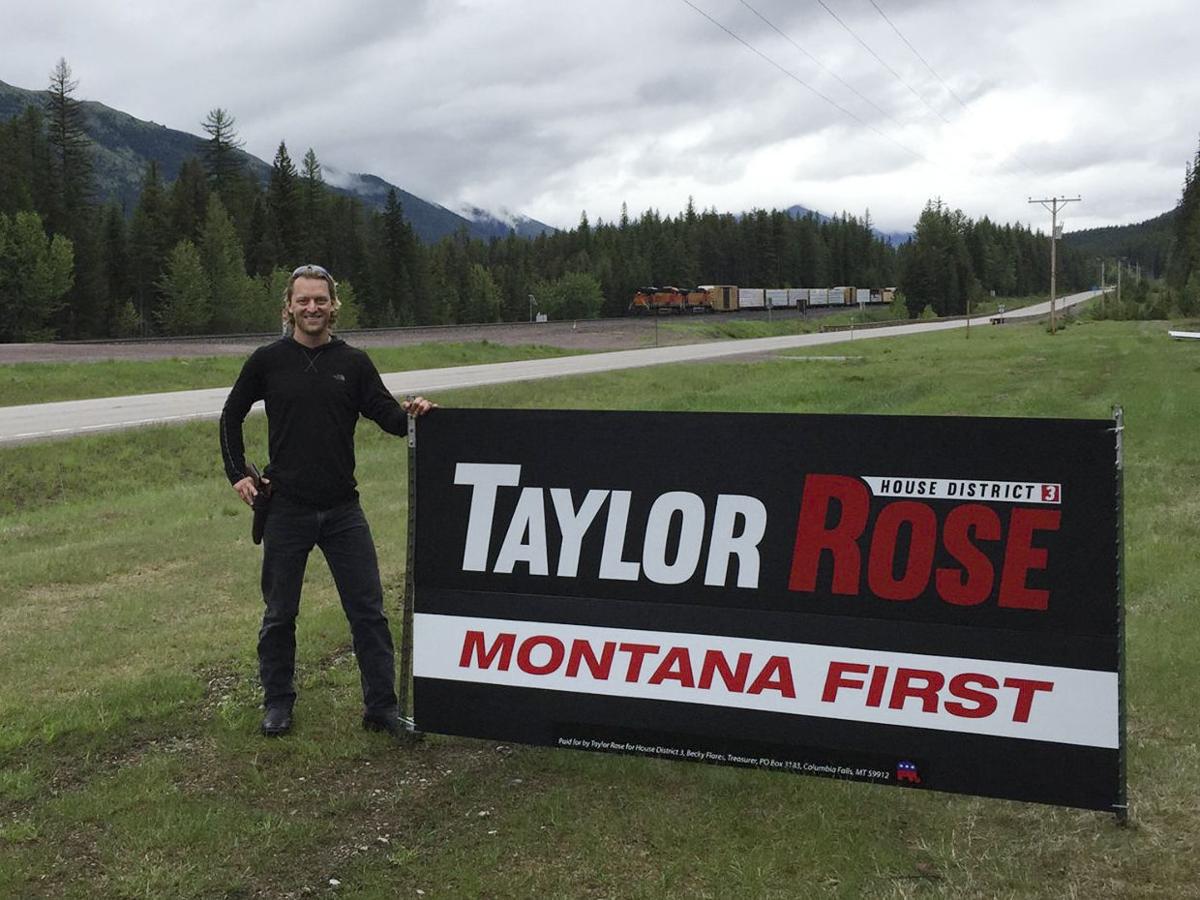 Congressional candidate Greg Gianforte is one of several prominent Montana Republicans who contributed money or support to the 2016 legislative campaign of a Columbia Falls man described by watchdog groups as a white nationalist.
"I was unaware of some of his views and we supported him because we supported all (Republican) candidates in the last election," Gianforte said Wednesday.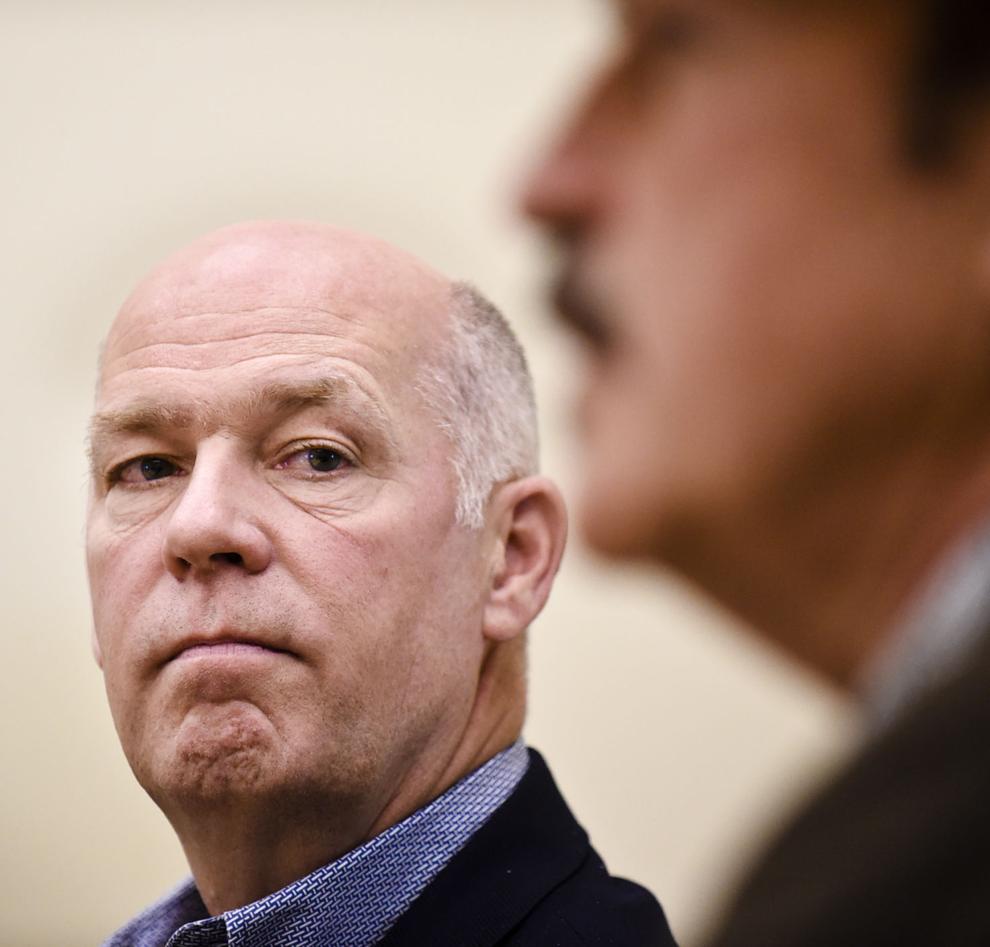 Taylor Rose of Columbia Falls had worked as a regional field rep for the Montana Republican Party during U.S. Sen. Steve Daines' first Senate run in 2014 and served in 2015 as an aide to the GOP in the Montana Senate before running for a Montana House seat this past fall, losing to Democrat Zac Perry.
Rose has not held any Republican Party jobs since, even as the GOP and newly elected officials scrambled to find enough party loyalists to fill posts.
Organizations such as the Southern Poverty Law Center and Anti-Defamation League, which monitor hate groups, have posted a handful of summaries about their research on Rose since 2010, calling him one of several young white nationalists avoiding discussion of their most controversial views during bids for public office around the country.
Those analyses highlighted Rose's affiliation with groups that promote a return to "traditional European values" and a revival of "western civilization" that the watchdogs consider feeder organizations offering sanitized versions of white nationalist and racist philosophies. Rose has repeatedly denied those claims, arguing his views are based on political and religious histories, not race.
"I am not affiliated with white supremacist groups or leaders," Rose told the Flathead Beacon in October. "To say otherwise is slanderous. Youth for Western Civilization was a cultural group, not a racist group. We defined Western civilization by the classic definition of ancient Greeks and Romans, and we were pro-Christian. We did not say it was exclusively white. We were also very critical of Islam, but that is an ideological issue, not a racial issue. I can promise you that Liberty University would not have tolerated a white power group on its campus."
During the 2016 campaigns of Rose and U.S. Rep. Ryan Zinke, the watchdog group reports fueled critiques by liberal-leaning blogs like MT Cowgirl and Intelligent Discontent. A joint mailer featured Rose on one side and Zinke, now U.S. Interior Secretary, on the other.
Those blogs have again highlighted the watchdog reports on social media, but this time to criticize Gianforte.
They also have highlighted 2016 reports by the Billings Gazette about another Republican legislative candidate, Robert Saunders, who came under fire for past comments seen by some as racist or insensitive.
Former classmates at Patrick Henry College recalled Saunders telling a black peer that earlier in America's history he would have owned her and that he once said President Barack Obama and his family should be "sent back to the fields to pick cotton," claims he both denied to the Gazette.
Saunders later apologized for a Facebook post in which he said vandals during the Ferguson protests and riots should have been shot with "two rounds through the brain" because "elimination of those people in self-defense would probably have cut Missouri's welfare handouts — and long-term crime rate — considerably."
Saunders also received campaign support from Gianforte and has since contributed the maximum $2,700 to his congressional bid.
"Back in 2015 and 2016 when Gianforte was trying to buy the Montana Legislature he and his wife donated to Flathead-area white supremacist Taylor Rose and Billings-area white supremacist Robert Saunders. While both lost their bids to bring their retrograde values to the Legislature, it's troubling that Mr. Gianforte would financially support men like this and astonishing that the statewide press hasn't pressed him to explain his donations," Helena High School English teacher Don Pogreba recently wrote on his blog Intelligent Discontent.
In a letter to the Missoulian, Laurie Franklin, the spiritual leader of Har Shalom Synagogue, wrote about Rose and Saunders, as well as Idaho's Doug Wilson, whom some have called a neo-Confederate after he wrote in 1996 that black families might have been their strongest during slavery. He founded the Association of Classical & Christian Schools. Gianforte once sat the group's board  because of his leadership of a private Christian school in Bozeman that his children attended.
"Mr. Gianforte never spoke against these two men to whom he had donated money, never denounced their racist words and actions," Franklin wrote. "It's not normal to support white supremacists. White supremacy is not a Montana value."
Gianforte has previously distanced himself from Wilson, telling The Huffington Post through a campaign spokesman last fall that he was "unfamiliar with Mr. Wilson's writings outside of their mutual involvement" in the Christian school organization that reports more than 200 members.
Asked twice Wednesday if he would have contributed to Rose's campaign if he had known as much about his views as he does now, Gianforte would not say, but did denounce racism and discrimination generally.
"I will say clearly that hatred is wrong and it has no place in politics or government. I completely reject it," he said.
Gianforte said his contribution to Rose's campaign was simply one of several such donations to Republican races across the state. Since 2000, he and his wife have made more than 500 contributions in Montana elections. Of those, 134 were made to support 114 Republicans on the November 2016 ballot.
A $170 contribution from Gianforte and a matching one from his wife are among about a dozen such personal donations from Republican leaders or state legislators to Rose's failed legislative bid. State campaign finance records show most of that money came to the Rose campaign after the Southern Poverty Law Center and Anti-Defamation League reports gained traction on social media in Montana.
Rose received strategic support from the GOP legislative campaign committee along with 20 other Republicans, most of whom were also new to the party or running in swing districts. It is not clear why, but after four strategic planning calls in July the committee stopped assisting Rose's campaign, at least in a way that appears on public disclosure forms, even as they continued to support other candidates.
Two Flathead County GOP groups contributed a total of $700 in August and then Rose reported no more contributions until almost two dozen fellow Republicans donated in October, most in the days after the first report about his potential ties to white nationalists appeared in a local newspaper.
Although Rose has since deleted many of his social media accounts, they once featured photos with Gianforte and other top Republicans at party events and elsewhere around the state.
Some Republicans defended Rose publicly. Others quietly distanced themselves. From the start of his legislative campaign, Rose had been viewed as an odd Republican; it is unusual, for instance, for any Flathead-area conservative to campaign on a pro-union platform.
But some Republicans refused to believe Rose was racist, saying in mostly private conversations that the claims made by SPLC and ADL were false or at least misleading. In particular, some sympathized with Rose's writings that are critical of Islam and speak to fears about immigration from Muslim countries.
The watchdog organizations are seen by some as being sympathetic to Democrats, especially when their research on hate groups is picked up as campaign attacks by liberal blogs.
Former Bozeman legislator Matthew Monforton said as much when asked about Rose being a white nationalist during a Face the State television panel a year ago.
"Uh, yeah, according to your phony Cowgirl blog, yes, but the rest of us think of him as a good conservative."
Montana Speaker of the House Austin Knudsen, a Culbertson Republican who also chairs the Republican party's legislative campaign committee, said Tuesday: "Frankly, I have a really hard time taking SPLC very seriously on anything."
He did not remember much about Rose's comments or how the committee reacted to learning about them "fairly late into the campaign," directing questions to the group's senior adviser, Jake Eaton.
Eaton, a Republican consultant and former director of the Montana GOP, likewise said he didn't remember much, aside from a vague recollection of a local newspaper story. He said it might have been one published in October by the Flathead Beacon. All in all, he said whatever the discussion was during the campaign it wasn't viewed as serious enough to warrant any response from the party's leaders or its legislative campaign committee.
"To be honest with you, I don't even remember it being a topic of conversation. I don't think it was anything anybody was super aware of. It was one story in one legislative race," Eaton said. "I feel like I've certainly seen a few stories at this point that definitely, if true, would be a little bit troubling."
He said if the information had come out sooner in the campaign or drawn more attention from GOP leaders, party officials likely would have talked to Rose to see "what he actually thinks and believes and to decide if that's an issue or not."
As far as he knows, that never happened. GOP Chairman Jeff Essmann did not return multiple calls seeking comment.
"To suggest, like, that we recruited or groomed him or something would be a total mischaracterization. It's somebody who paid $15 and ran as a Republican, ran as our candidate. That's the process," Eaton said, noting the legislative campaign committee does not vet candidates who advance from the primaries. Rose had no Republican challenger.
"Is this really a story?" Eaton asked. "That because Greg Gianforte wrote a check to a legislative candidate, when he wrote one to every candidate, that's a thing? It seems pretty thin to me."