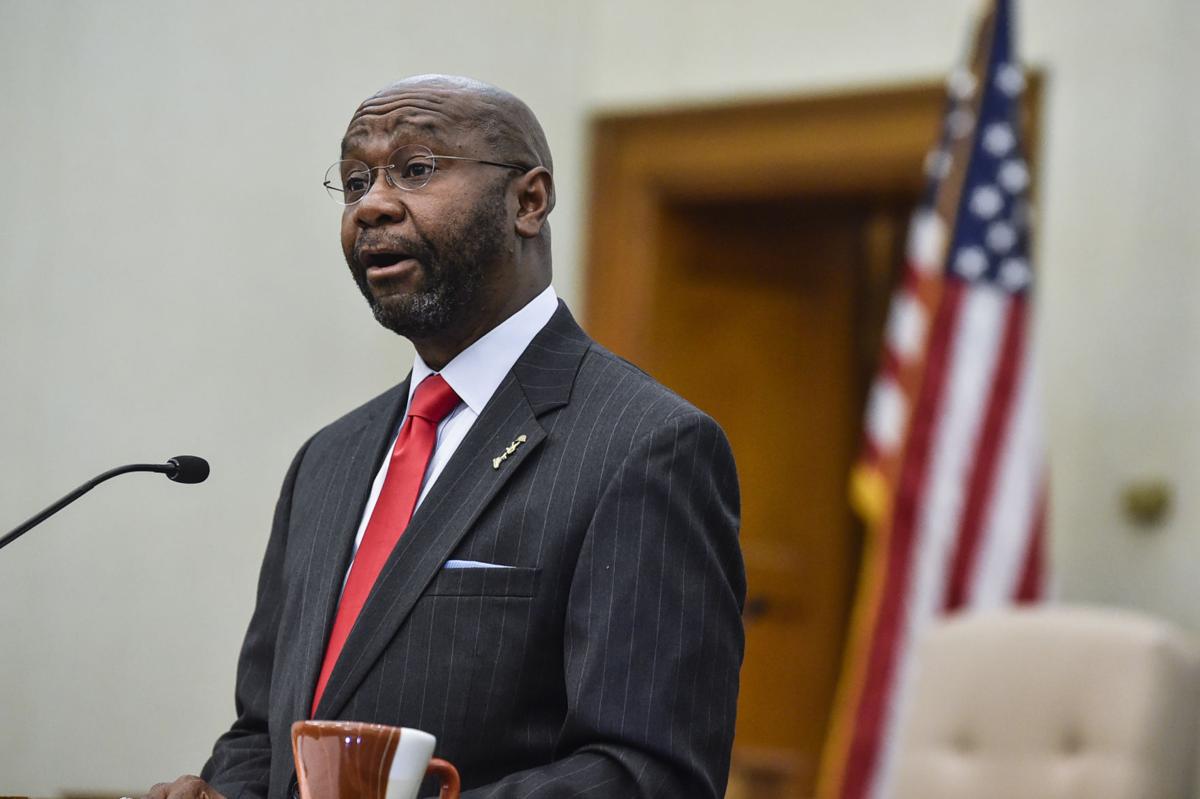 After spending a little more than a year as Helena's mayor, Wilmot Collins is considering a run for statewide or federal office. 
Collins said Wednesday he is thinking about running for Montana governor, U.S. Senate or U.S. House, but he is not "limiting himself."
"All of those things are being considered," he said.
Collins declined to say whether he would run as a Republican or Democrat, adding "I'm exploring as an American."
Collins defeated incumbent Jim Smith in the nonpartisan election for mayor in 2017, and he took office in January 2018. His personal story of coming to the United States as a Liberian refugee before becoming Helena's mayor has garnered national media attention. 
In the race for governor, several Republicans have already begun to jump into the primary fray. Attorney General Tim Fox and Secretary of State Cory Stapleton, both Republicans, have already declared they are running, and the pool will probably continue to grow. On the Democratic side, much is uncertain, though Lt. Gov. Mike Cooney is expected to soon declare himself a candidate. 
The 2020 Senate race is shaping up to be a complicated one for Montana Democrats, who don't have a particularly strong bench or obvious candidate to put up against Republican Sen. Steve Daines.
Democratic Gov. Steve Bullock has made clear he's not interested in the Senate seat as he explores a presidential bid. Bullock has formed a political action committee that's paid for hiring staff in the key state of Iowa and funded his travel there several times.
National party leaders like U.S. Sen. Chuck Schumer, a Democrat from New York and minority leader in the Senate, have tried to push Bullock toward a run against Daines as part of an effort to flip control of the Senate.
Asked about the Democrats' options if Bullock doesn't want the seat, party Executive Director Monica Lindeen said last month it's still too early to say.
"We have a lot of opportunities in Montana, and it's early," Lindeen said. "Right now, there are a lot of conversations going on about what makes the most sense and how to take advantage of those opportunities with the many Democrats who are interested in running for office in Montana."
At the 2019 Lewis and Clark County Republican Central Committee Lincoln Reagan Dinner, Daines said his own re-election could decide the makeup of the Senate. "Whoever wants to challenge me, bring it on," he said.