Backers of a ballot initiative to restrict mining permits in Montana sent a cease-and-desist letter to TV stations Monday, demanding that an ad opposing the measure stop airing.
The letter from Yes for Responsible Mining claims that an ad generated by the group Stop 186 to Protect Miners and Jobs violates FCC rules against "false, misleading or deceptive" advertising. Specifically, Yes takes issue with the statement "If Initiative 186 passes, zero future mines."
"The initiative does not preclude new mines," the letter states. "Rather, it precludes mines that would require perpetual water treatment that could end up costing taxpayers tens of millions of dollars."
The letter further claims that consequences of no future mining cited in the ad are also misleading, including "zero new jobs" and "fewer police." It goes on to say that stations bear responsibility for its content because they are not obligated to run it and have an obligation to take it down.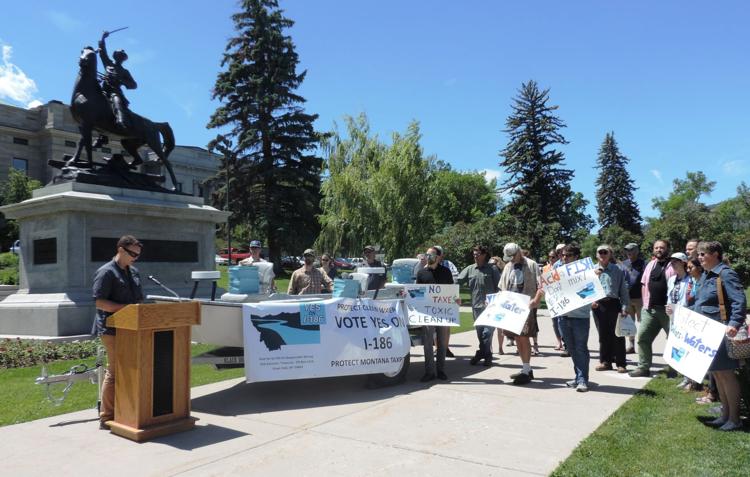 "It's really concerning that they are lying to Montanans and creating the kind of fear that there will be no new mines and no new jobs, vital things that affect the state like law enforcement, and it's simply not true," said David Brooks, executive director of Trout Unlimited and co-author of the letter.
I-186 would prohibit the Montana Department of Environmental Quality from issuing mining permits that include perpetual treatment of water.
Backers point to past pollution from mining and the impact to the multibillion dollar outdoor recreation industry as well as other industries that depend on clean water as the need for the initiative. The letter points to the Stillwater and Troy mines that do not perpetually treat water as examples of "responsible" mining.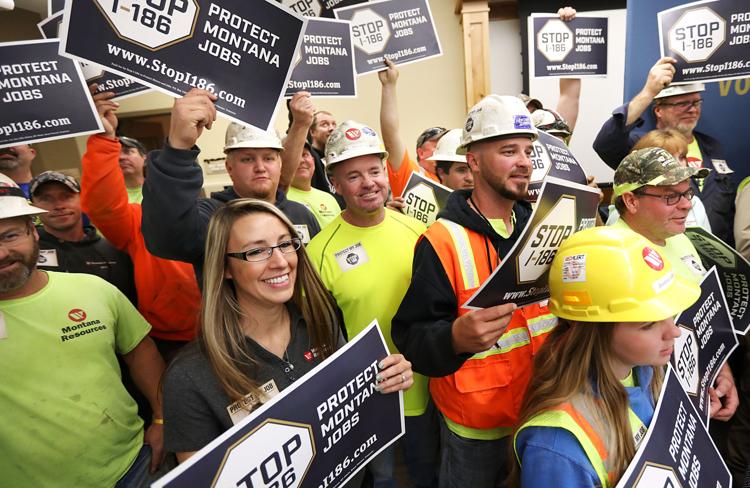 Opponents have called the initiative a veiled attempt at eliminating mining in Montana and described the measure as a catalyst for litigation. They cite a recent study by the University of Montana's Economic of Business & Economic Research that details more than 12,000 mining related jobs and $2.7 billion in economic output. Proposed mines could generate an additional $450 million in economic output, according to the study.
"This is just another sad attempt to mislead Montanans, this time trying to hide away the fact their effort would ban future mining in the state and disrupt the balance of economic prosperity and environmental protection reflected in the study from the University of Montana," Dave Galt, executive director of STOP I-186, said of the cease-and-desist letter. "We will continue telling the truth to Montanans about the damaging impact I-186 will have on our state's economy, and we hope Mr. Brooks and his campaign will join us in speaking honestly rather than run a campaign of deception and desperation."
Montana Broadcasters Association Executive Director Dewey Bruce said that individual TV stations would contact their attorneys for advice on the letter. While stations must run ads from candidates, third party groups can be refused.
Brooks said his group has not considered what to do if the TV stations decline to pull the ad.