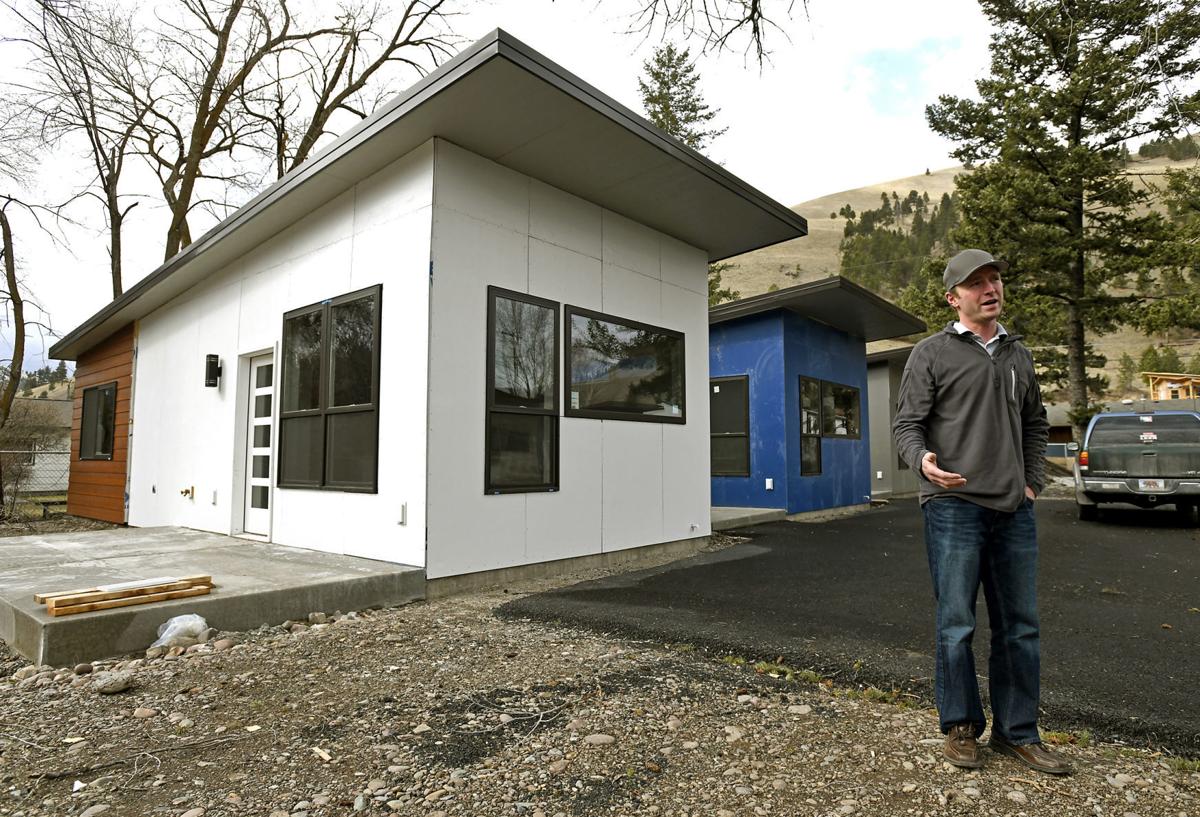 A Bozeman lawmaker has introduced a bill in the Montana Legislature that would allow local governments to allow and regulate tiny homes and tiny homes on wheels for residential use.
House Bill 494, introduced by Rep. Zach Brown, a Democrat, would also allow local governments to tax tiny homes on wheels as mobile homes when used as a residence. They would be considered a travel trailer while in transit.
"It would expand the flexibility of what communities could permit," Brown told the Missoulian. "It would address long-term homelessness. It would maybe create a little more flexibility for young people that would be interested in a tiny home for a couple years. Maybe they could find a one- or two-year lease on a campground spot, while they saved to buy a lot."
Communities would still have to create their own rules and codes regarding tiny homes, he added.
"This legislation is just meant to be permissive to give them the framework to do it," he explained.
The bill had a hearing in the House Local Government Committee on Tuesday and will move forward while Brown works with the RV industry association, which wants to make sure RVs aren't taxed as residences. That was the only concern voiced about the bill during Tuesday's hearing.
Brown said that RVs aren't allowed as primary residences in most Montana communities and aren't held to the same building standards. Tiny homes would have to be built to residential building codes, even though they can be transported on wheels.
Right now, local governments in the state don't have codes that allow them to regulate tiny home villages or tiny homes on wheels.
"There's no way for the current legal structure to deal with tiny homes on wheels," he said. "It's a gray area. The hearing was great. We're going to figure out a path forward. We had bipartisan interest and we're going to form a committee to make it all work."
Brown said he got the idea after seeing news articles about the town of Chico, California, turning to tiny homes as a solution to homelessness after a season of devastating wildfires last summer.
"This is seen as a solution in communities across the nation that are dealing with homelessness and affordable housing issues," he told the committee on Tuesday. "There are advocates that have tried to get specifically tiny homes on wheels permitted as an option in communities and often the answer is we don't know where that would fit in state law."
Brown's bill would allow local governments like the City of Missoula and Missoula County to regulate tiny homes as a residential use and tax them as mobile homes are taxed.
Heather Grenier of the Human Resources Defense Council in Bozeman said the median sales price of a single family home in Bozeman is about $400,000.
"Many young professionals and people in the service industry workforce are priced out of today's traditional market," she said.
It was her organization that nudged Brown to introduce the bill as a way to try and mitigate the housing affordability crisis in Montana. In Missoula, housing price gains have far outpaced wage gains, and last year the median home sales price saw the largest jump in a decade.
Susan Riggs, a land-use consultant hired by the HRDC, said tiny homes are gaining in popularity nationwide and can be one of many tools that can help people afford a home.
"Current state law doesn't contemplate that someone would want to live in 300 square feet," she said.
The Montana Housing Coalition supports the bill, according to Andrea Davis, the executive director of the community housing development corporation Homeword in Missoula.