HELENA – Rep. Kimberly Dudik is on track to have more bills become law than any other member of the Montana House.
"She is someone who has been able to work behind the scenes to get some really impressive pieces of legislation moved by working across the aisle," House Minority Leader Jenny Eck, D-Helena, said.
Dudik, a third-term legislator, was one of three women Democrats from Missoula who led bipartisan groups in the legislative off-season to craft massive reforms on criminal justice issues: updating criminal sentencing to reflect scientific research on recidivism, modernizing sexual assault definitions, restructuring the embattled public defender's office and fixing a flaw in an anti-bullying law, among others.
A typical legislator might carry a handful of bills and see two or three become law. Of the 19 bills Dudik introduced this session, 13 are likely to pass. That's in addition to helping build the budget for the departments of Justice and Corrections as well as the Office of the Public Defender. Other state leaders say her success stems from a history of commitment to and bipartisan collaboration on criminal justice and child welfare issues.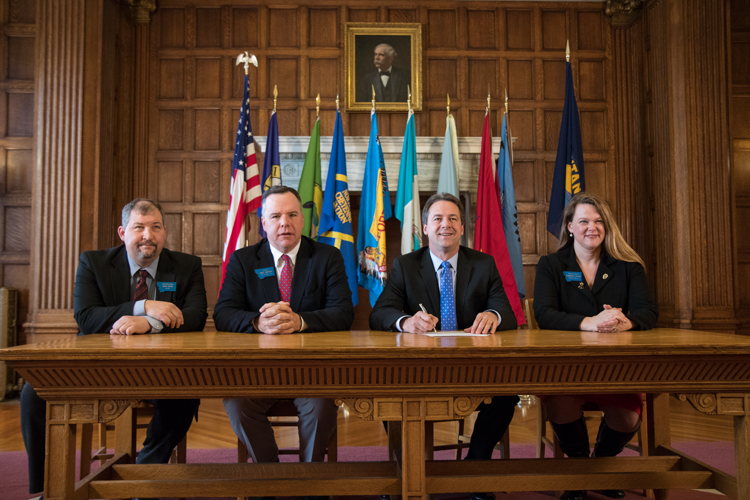 Rep. Kelly McCarthy, a Billings Democrat who serves with Dudik on the House Appropriations Committee, said she has earned a reputation for professionalism while sorting out solutions to thorny issues.
"She doesn't poke people in the eye," he said. "One of the most significant things that's going to happen this session is criminal justice reform and it has happened quietly because of the way Kim and (Senators Cynthia Wolken and Diane Sands) have worked on this."
Attorney General Tim Fox described Dudik as "very smart" and "just tireless."
"This isn't just a three- or four-month proposition for her," the Republican said. "She owns the issues, becomes an expert about them and then if it's something that needs to be continually raised in public awareness, she does that."
In 2015, for example, Dudik successfully carried Fox's bill to combat human trafficking in Montana. She has continued to work on the issue by creating and leading the Montana Anti-Trafficking Project.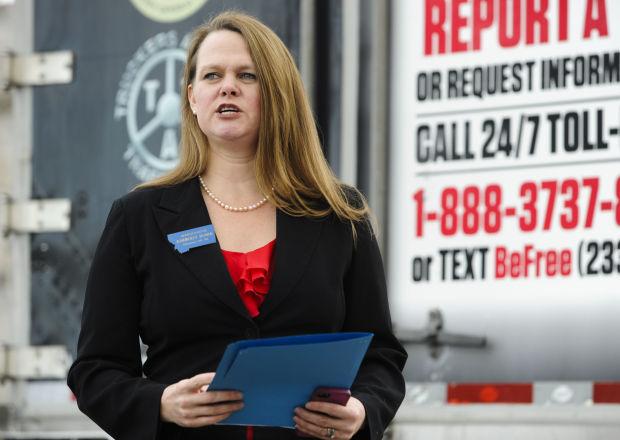 "We had legislators that said we don't have a human trafficking problem in Montana. A lot of it is just education and awareness. Kim went the extra mile," Fox said. "She's prepared, she's persuasive. She knows more about the issues than anyone else in the room."
While proud of what she's accomplished this session, Dudik is quick to highlight her colleagues on interim committees who also worked to smooth out issues before the session even started.
"It's remarkable the changes we've been able to get through with such strong bipartisan support," she said.
Not all of her bills have survived the session. Among those dead are measures to require online escort services to confirm the identity and age of all people advertised, to screen children in youth court for child abuse or neglect if certain indicators are present, and to require a public defender workload study.
Dudik remains optimistic. A benefit of her third term is that she has learned to take the long view.
"In 18 months, we'll be back here again," she said. "It didn't work this time. We'll fine tune it and hopefully it will go through."
Dudik's legislative priorities reflect her professional experience.
The Frenchtown native worked as a YWCA domestic violence advocate before studying at Montana State University to become a nurse who specialized in neonatal intensive care. She later graduated from the University of Montana School of Law and earned a Masters of Public Health Degree from John Hopkins.
With a focus on child protection cases, Dudik worked as a Gallatin County prosecutor and then Assistant Attorney General of Montana. She now works in private practice and serves in a leadership role at the nonpartisan Council of State Governments.
Dudik also was a founding member of the Missoula Child Sexual Abuse Prevention Team, works on the attorney general's task force to manage a backlog of untested rape kits in the state, and serves on a number of boards and advisory councils.
"It's truly outstanding that someone of her academic accomplishments is willing to commit this time to public service," Sands said, also highlighting Dudik's commitment to mentoring future leaders through groups such as the University of Montana's Women's Leadership Initiative and the National Foundation for Women Legislators. "Women's voices have to be here. Hers is a strong one on behalf of her own issues and constituents, but it's important that she's concerned about the system as a whole."
Among the most memorable moments of Dudik's session had nothing to do with her work at the Capitol. She was pregnant and due to give birth to her fourth child in the final days of the legislative session.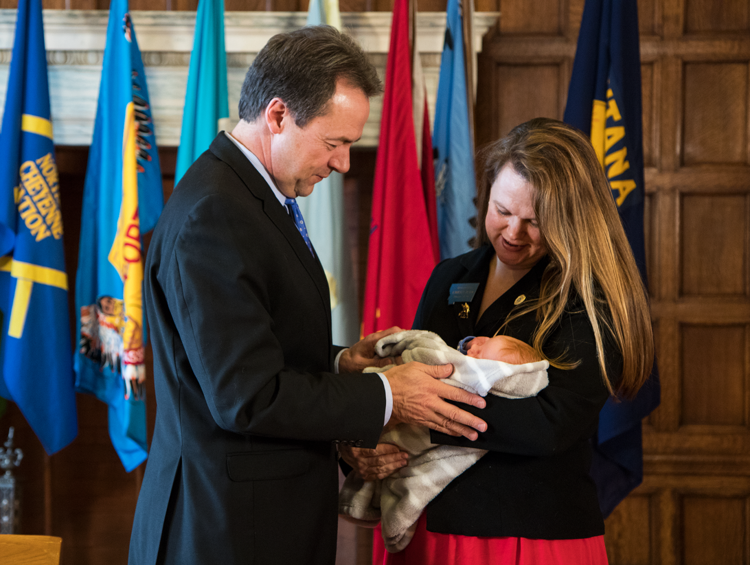 "People asked me at first, 'Well, are you going to be back for the rest of the session?,'" she said. "I was like, 'Why wouldn't I be? I've got a lot going on.'"
Sands noted that most male legislators are not asked that kind of question and, unlike women, are less likely to consider childcare obligations when deciding whether to run for public office.
"What are you going to do about the fact you've got small children at home? For a lot of men, it was never a consideration. It should be," she said. While acknowledging women have additional responsibilities such as giving birth and breast feeding, Sands said those do not have to be barriers to public service.
Dudik hopes her own story inspires more young Montanans with families to consider public service, noting many legislators currently serving are retired. 
"People I know say, 'Oh, I couldn't do that. I have kids.' Well, I have kids. Look. I just gave birth and I'm still here," she said.
Dudik said her supportive family made it feasible for her to commit to the Legislature. Her own parents still live in Frenchtown. Her in-laws agreed to fly in and care for their three other children so her husband could come to Helena for the final days of the session and care for the baby while she was at the Capitol.
"But that was if everything went according to schedule," she said. "This baby came four weeks early."
On March 15, Dudik was scheduled to speak to the Senate Taxation Committee for a hearing about House Bill 516, which would allow local governments to sue for the payment of certain delinquent property taxes. Instead, she was at the hospital. Cosponsor Rep. Adam Hertz, R-Missoula, introduced the measure in her absence that Wednesday.
On Monday, Dudik was back on the House floor, likely the first legislator to give birth during a session. This time, her family joined her.
She rose to introduce Senate Bill 113, a bill to allow Child Family Services to disclose some case records to legislators.
"This would provide a small window into that agency to know whether we need to make changes so things work better," she said during discussion.
Rep. Frank Garner, R-Kalispell, held the newborn Marcutio for part of the discussion. Rep. Nate McConnell, D-Missoula, took a photo and quipped on Twitter: "a Dudik literally working across the aisle." Dudik's two daughters and oldest son sat behind her eating fudgesicles. One would fall asleep in the lap of Rep. Kathy Kelker, smearing chocolate over a bill the Billings Democrat had to file that day.
At the end of the floor session, Dudik introduced each member of her family, holding the sleeping Marcutio in one arm.
"He will be a future legislator, I am sure," she said. "And he is thrilled to meet all of you."
Her colleagues stood to clap, a customary welcome for legislators' families.
Speaker of the House Austin Knudsen of Culbertson added: "The Republican caucus will gladly welcome him."
When the laughs subsided, business as usual resumed at the Capitol. That week, Dudik spoke at three bill hearings.
"Here I am," she said. "Life hasn't changed so much."