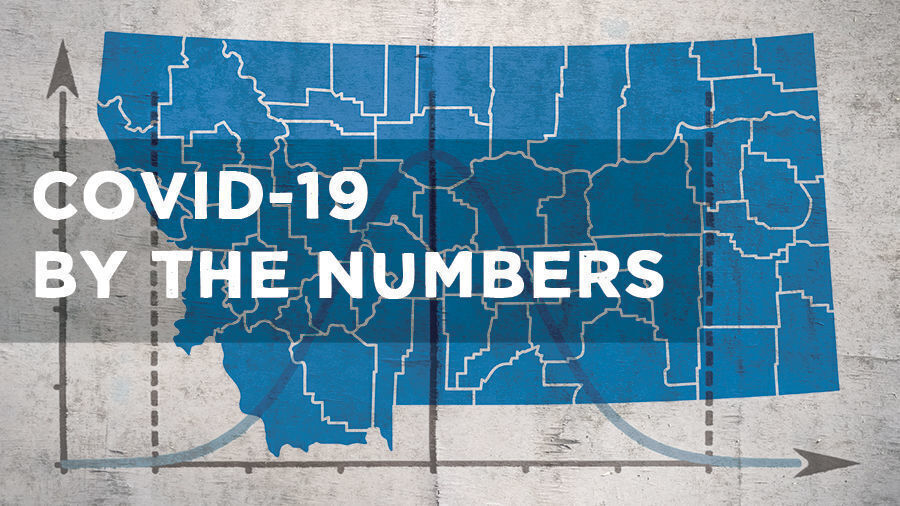 The state reported an additional 153 new laboratory-confirmed cases of the novel coronavirus on Friday, bringing the cumulative total to just shy of 4,000 cases since mid-March.
A total of 61 people have died of COVID-19, the disease caused by the virus, including four deaths over 24 hours in Big Horn County.
The county reported its ninth total death Thursday night, for a woman in her 70s who was hospitalized prior to her death, according to a press release from county public information officer, Rhonda Johnson.
New cases in the county are attributed to contact with previously confirmed positive patients who were asymptomatic, as well as community spread.
Also Friday, RiverStone Health, the public health agency in Yellowstone County, announced another death for a woman in her 80s who passed away at a Yellowstone County hospital on July 26.
Gov. Steve Bullock on Friday issued a statement following the announcement of recent deaths.
"Despite the vastness of our state, Montanans are tight knit and these sad losses send a ripple throughout communities across our state," Bullock said. "My family and I will continue to keep the loved ones of all the Montanans impacted in our thoughts, and we know everyone around the state will do the same. I wish them peace and support at this difficult time, and ask that Montanans remember that we all must play our part in slowing the spread of this virus."
Earlier this week Bullock said the state was closely watching nine hot-spot counties: Flathead, Lake, Missoula, Lewis and Clark, Cascade, Madison, Gallatin, Yellowstone and Big Horn.
In those hot spots, Yellowstone County reported adding 39 new cases Friday, for the first time topping 1,000 cumulative cases. There are 605 active cases there.
Gallatin County added 17 new cases, with 156 active. Flathead County also reported 17 new cases Friday, with 113 active cases.
Missoula County added 13 cases for 37 active. Big Horn County reported 11 new cases with 196 active.
Lake County added six cases, with a total of 45 active. Madison County added four cases and had 20 active.
Lewis and Clark County added three cases and reported 54 active. Cascade County added one case for a total of 75 active.
Elsewhere, Beaverhead County added 12 cases, Butte-Silver Bow added 10, Lincoln added eight, Carbon added seven, Lake added six, and Broadwater, Glacier, Jefferson, Ravalli and Rosebud all added one case.
— Billings Gazette reporter Mari Hall contributed to this story.