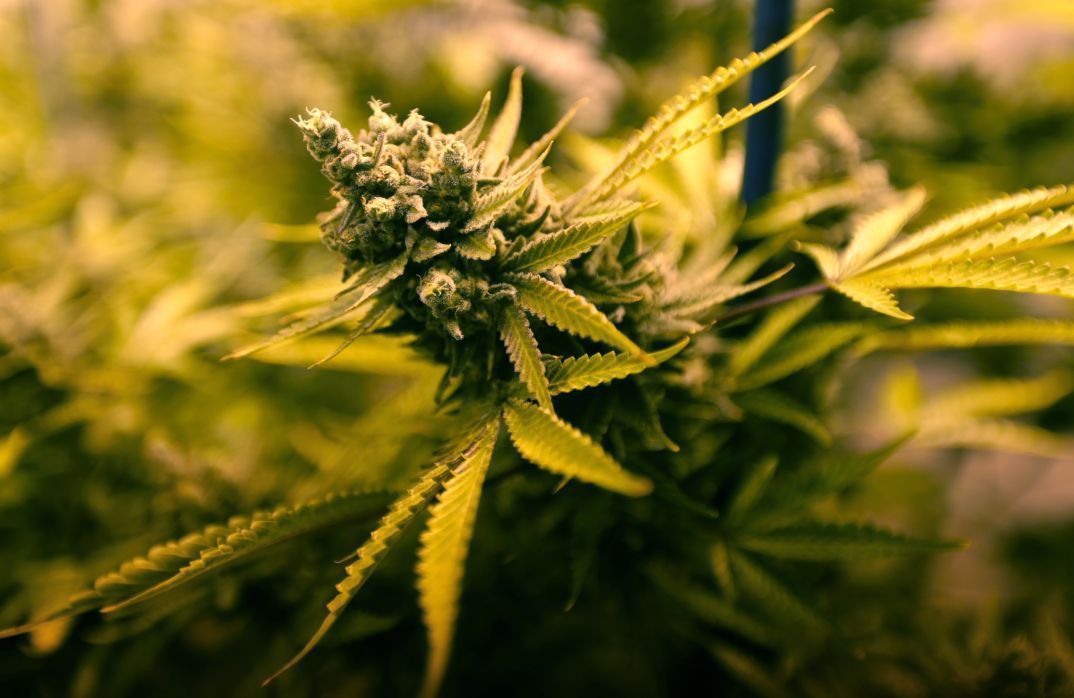 Montana became one of several states Tuesday to legalize recreational cannabis, a measure proponents say could crack open a new revenue stream as economists project the deepest recession in the state's history due to COVID-19.
With Initiative 190 passed, retail cannabis sales, taxed at 20%, would begin January 2022. Its companion ballot initiative, Constitutional Amendment 118, also passed, setting the age of consumption in the Montana Constitution at age 21.
By Wednesday morning, 57% of votes were cast to approve I-190 with 320,084 ballots in favor of legalization. Fifty-eight percent of votes cast said "yes" to CI-118. The Associated Press called the race shortly after midnight after Election Day. By Wednesday morning, 185 of 663 precincts were fully reported. 
I-190 also comes with a retroactive application to criminal sentences related to marijuana possession. Anyone who is currently serving a sentence or has completed a sentence may petition their county prosecutor's office to expunge their record or seek a resentencing.
Montana was among five states voting on cannabis measures this year, including Arizona, Mississippi, New Jersey and South Dakota. New Jersey had approved its legalization measure by the time Montana's polls closed on Tuesday. By the night's end, Arizona and South Dakota joined Montana in enacting legalization.
Kate Cholewa, government affairs representative for the Montana Cannabis Industry Association, said much work is ahead in the state Legislature if I-190's lead carries through the final results. 
"We're going to definitely bring a few agenda items to the Legislature in terms of some tuning the legalization law that may likely pass tonight," Cholewa said. "And we do have to give some consideration to the medical program and how to make sure medical patients still have access and how to streamline regulation."
Wrong for Montana, the group formed to oppose cannabis legalization in Montana, sought to have the ballot measures voided if passed, arguing the measure cannot allocate funding. I-190 does point funding toward public lands access, veterans issues and mental health resources, although New Approach Montana says those are only suggestions. The Montana Supreme Court threw the opponent's petition out, ruling the matter needed to first run through a District Court judge. 
Steve Zabawa, who heads up Wrong for Montana and has stood as a longtime opponent of cannabis, vowed Tuesday to bring their challenge to a District Court judge.
"Wrong for Montana will sue tomorrow and defeat this measure, either at the District Court or Supreme Court of Montana" Zabawa said in an email. "Either way, recreational marijuana is a pipe dream."
Voters, however, have given cannabis the green light time and time again.
In 2004, voters passed Initiative 148 to allow medical marijuana use by 62%, with only eight counties rejecting the measure. The medical industry grew into a Wild West disposition, with a hands-off regulatory approach that cultivated a kind of industry that drew federal raids. Then a Republican-led Legislature passed measures so rigid that eventually 93% of patients lost their access to providers. 
Voters, however, resurrected the medical marijuana industry in 2016 by another ballot measure, Initiative 182, by 58% — even though the majority of counties, 30, went against the expansion. Republican-led Legislatures have worked during the two sessions to shore up enforceable regulation.