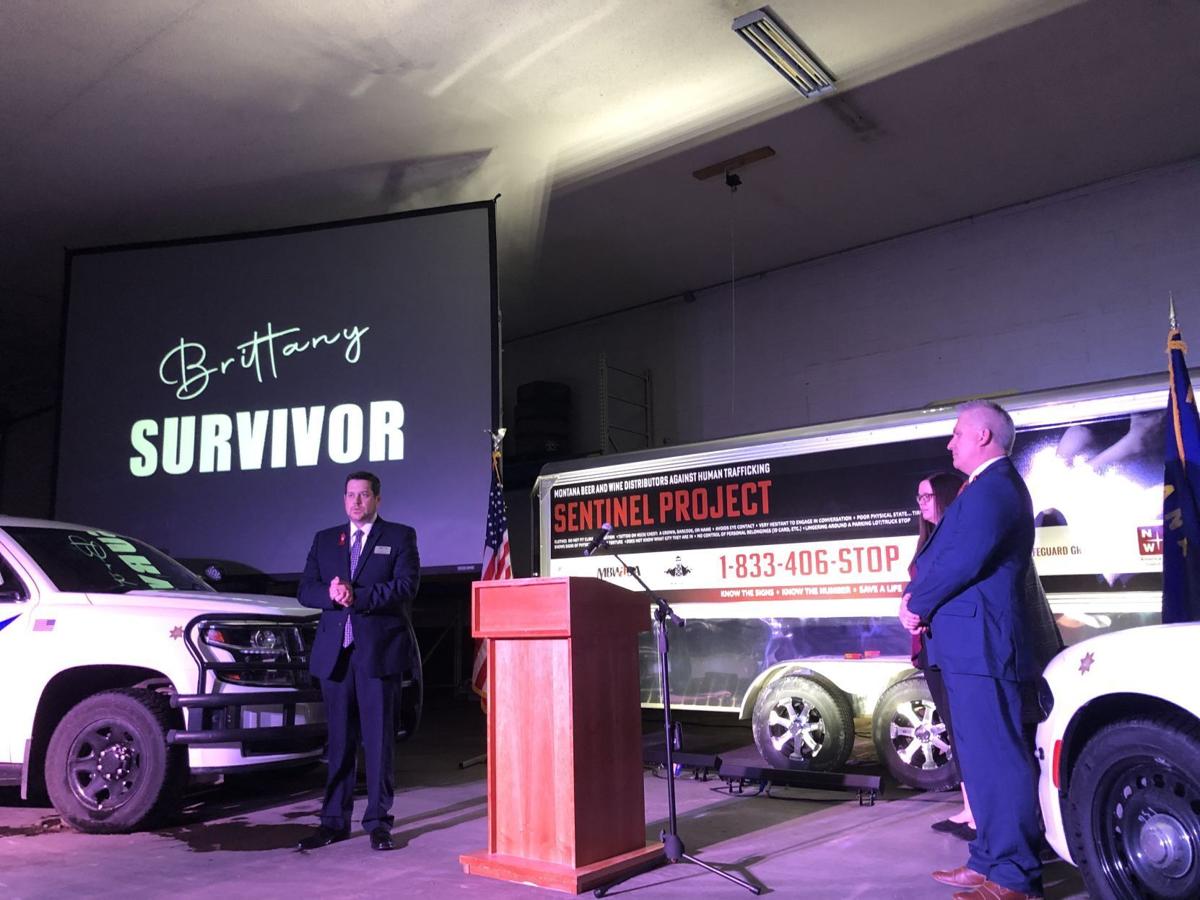 A coalition of law enforcement, nonprofit and private organizations on Wednesday unveiled the Sentinel Project, a collaborative undertaking to use truck drivers in the beer and wine distribution industry to zero in on human trafficking.
The Sentinel Project is also a training and education program, compiling information on signs of human trafficking and resources for those who find it.
The Montana Attorney General's Office, the Montana Beer and Wine Distributors Association and the Montana Association of Chiefs of Police are all participants in the project. Montana Attorney General Austin Knudsen said Wednesday human trafficking cases have risen from seven in 2015 to 41 in 2020. Forty percent of the victims in these cases are Native American, Knudsen said.
"Montana law enforcement will do its part," Knudsen said. "But training and advocacy has to start at home."
Mike Markovich, vice president of community relations at Summit Beverage, said during a press conference Wednesday that beverage distributors service over 3,200 accounts across the state, and that drivers can serve as the eyes and ears for law enforcement.
"When our people are properly trained to identify the signs of trafficking and safely report it, we are coming close to doubling the size of the police force in the state of Montana," Markovich said.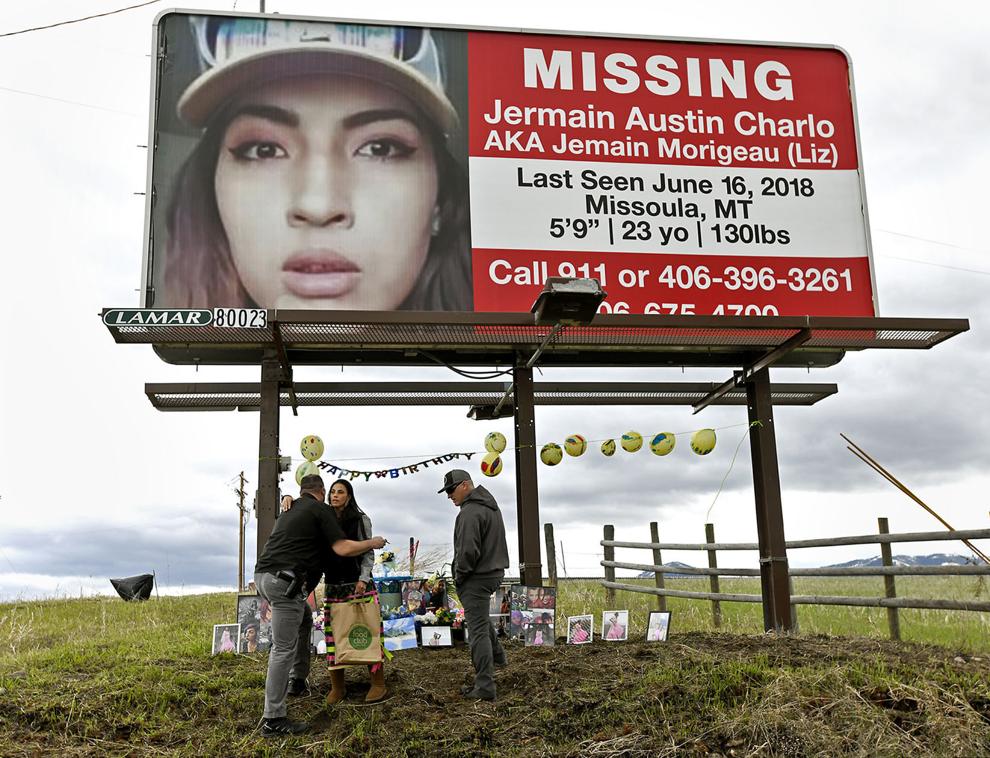 Lowell Hochhalter, who co-founded the Lifeguard Group in Missoula with his wife Tami Hochhalter, said at the event the hotline to appear on distribution trucks around the state will help centralize reports for law enforcement agencies focused on human trafficking. The Lifeguard Group, based in Missoula, has contributed to human trafficking investigations and training.
Nearly all speakers on Wednesday said there is a need for greater awareness on the issue in Montana. Guy Baker is a Missoula police detective and lead investigator on the case of Jermain Charlo, a Confederated Salish and Kootenai tribal member missing since 2018. Baker said Wednesday he has seen people wave off human trafficking as something that doesn't take place in Montana. He compared the notion to the last generation's struggle to come to terms with domestic violence.
"This project is going to bring this very important message to all corners of Montana," Baker said.
The premier speaker at Wednesday's event was a victim of human trafficking, identified only by Brittany. The woman said she fell victim by meeting a man who promised to love her and take care of her, but in reality sold her to men for sex several times a day. She said she tried to leave the man four times over an eight-year span, but stayed because he had threatened her family. 
"I'm from Missoula," she told guests at the event. "And I want people to know there is human trafficking going on, whether you believe it or not.
"I'm here to tell you I am a survivor and I have found my voice again."
The tip line to report suspected trafficking is 1-833-406-7867.
For more information on the Sentinel Project go to the Montana Beer and Wine Distributors Association website at mbwda.org.