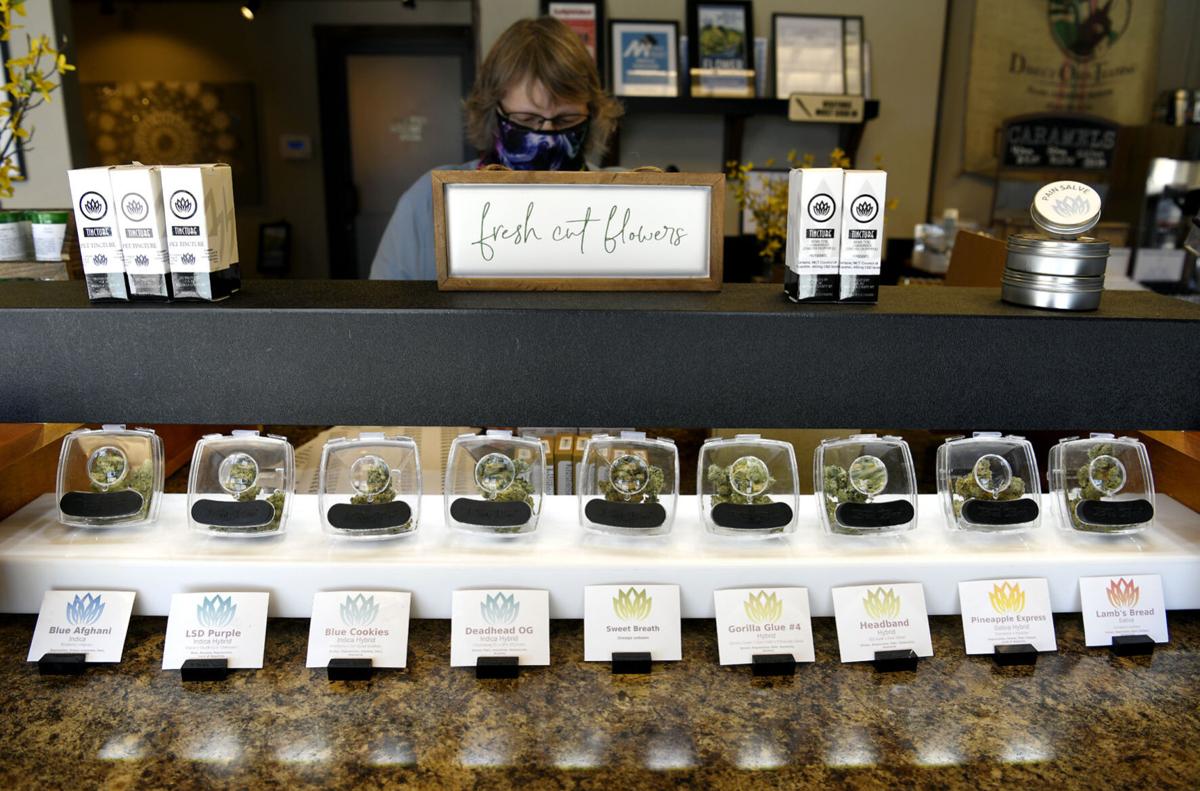 The question of weed legalization in Montana grew more dynamic this week, as proponents gained the support of four major public lands groups and opponents filed a complaint with the state elections cop over the "dark money" group pouring millions into the campaign. 
On the ballot Nov. 3 will be Initiative 190, which would legalize, regulate and tax marijuana, and Constitutional Initiative 118, which would set the age of consumption at 21 within the same section of the state Constitution that sets the legal age for consuming alcohol. New Approach Montana is the campaign carrying the proposals. Montana legalized the use of marijuana for medicinal purposes only in 2004.
On Monday, Montana Conservation Voters, Wild Montana Action Fund, the Trust for Public Lands and the Montana Wildlife Federation announced their formation of a coalition to support the proposals with an eye on the new tax revenues for conservation purposes. A recent study from the Bureau of Business and Economic Research at the University of Montana estimated legalization could bring in $52 million annually in state tax revenue by its fourth year once weed hits the shelves. The coalition estimates $18 million per year in tax revenue from marijuana legalization could go directly toward public lands improvements and opening access to public lands landlocked by private land. With the passage of the Great American Outdoors Act, the Land and Water Conservation Fund is fully funded, but states need matching funds to unlock those funds at the local level, said Montana Conservation Voters Executive Director Aaron Murphy.
"For decades and decades the public lands and conservation communities have been trying to find places where we have established strings of revenue to fund our public lands," Murphy said. "When this opportunity came along as a very smart and timely solution to that, these organizations saw all the same things and said, 'Yeah, we're going to get behind this.'"
The coalition plans to deploy a "virtual canvassing" effort across the state, Murphy said, the COVID-era version of what Montana Conservation Voters has done in the past. The group has identified $60 million in unmet needs across the state's public lands where this money could assist in trail maintenance and new access to landlocked public lands.
Asked if there was any heartburn about supporting the proposal when its opponents have made a recent surge in visibility, Murphy said the group's boards of directors and membership are looking at the big picture: It's already happening in other states, and while more people are moving to Montana, now is a good time to harness the new revenue streams.
"I think most people are ready for this and most people see this coming anyway," Murphy said. "The more and more we plow through time, I think more people see cannabis as not as dangerous as they thought it was 30 years ago."
Not everyone is on board.
On Thursday, Wrong for Montana, a group of business industry outfits opposing legalization, filed a complaint with the Commissioner of Political Practices decrying the North Fund's contributions to New Approach Montana. The North Fund has virtually no online footprint and lists its address with the commissioner as a rent-an-office-space in Washington, D.C. 
As of Sept. 24, the North Fund has contributed roughly $4.8 million to New Approach Montana's efforts, which have included $1 million to gather the signatures to put the proposals on the November ballot and another $2.3 million in televised advertisements to appear this month. By filing with the commissioner's office as an incidental committee, North Fund was not required to disclose its donors. 
"We believe in transparency and following Montana law, and from what we have seen it is clear that those who are pushing for marijuana legalization think they are above these principles," Steve Zabawa, who heads Wrong for Montana, said in an email Thursday. "Upwards of 90% of the money being spent to push the pot industry's narrative has come from out of state and the majority of that money has come from this dark money group, North Fund. They have no website, no social media accounts, and we have no clue who their donors are."
Jeff Mangan, the state commissioner of political practices, said in a phone interview Thursday he had already reclassified the North Fund as an independent committee after questions were raised about its practices in Montana elections. The North Fund, in response, had asked Mangan to reconsider the classification. Mangan told the group more information was needed to consider their request. Mangan said he was in the process of waiting for that information from the North Fund when Wrong for Montana filed its complaint over essentially the same matter. 
"Which moves it into the official investigative mode," Mangan said. "It's certainly about, at what point do they need to disclose contributors?"
Because the matter is now under investigation, Mangan said he could offer no further comment.
"The North Fund is a donor to our effort and we're grateful for their support," New Approach spokesman Pepper Petersen said in an email Thursday. "Our campaign is focused on the benefits of voting yes on CI-118 and yes on I-190. These initiatives will increase access to medical marijuana for patients including veterans, generate $236 million in new tax revenue over the next six years, and stop wasting law enforcement time and resources on arresting people for marijuana possession."