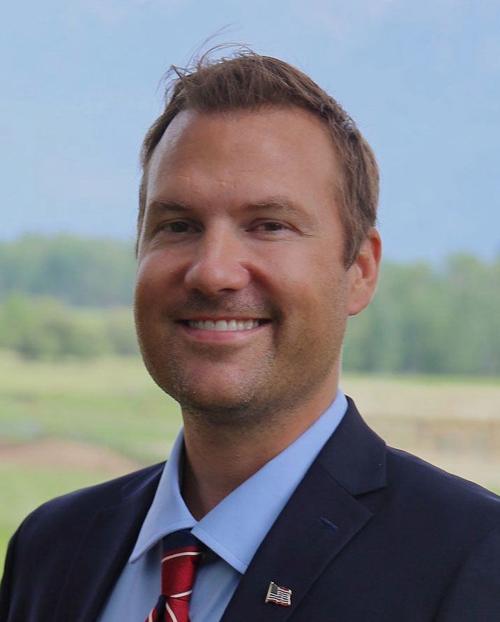 1. Do you support restructuring Montana Fish, Wildlife and Parks to provide more attention/revenue to non-hunting wildlife and recreation?
Yes I do. This could be accomplished by a statewide Resort Tax (targeting tourist dollars as opposed to a flat sales tax).
2. How do you plan to serve in the Legislature during a pandemic? Will you wear a mask while in the Capitol? Do you think the session should be held in-person, remotely or some mix of the two?
I will observe the mask mandate and social distancing guidelines. While we would all prefer to meet in person, meeting remotely should be an option if the pandemic is ongoing next year.
3. Climate change caused by human emission of fossil fuels has affected Montana, including an increase in average annual temperature and shifts in growing seasons for farmers. Should Montana offer subsides for clean energy creation? Do you support or oppose ending tax breaks and subsidies for coal, oil and gas production?
Montana has a unique opportunity to lead the way in clean energy creation by utilizing our prodigious wind and solar energy sources. I support ending subsidies for traditional energy sources. Oil extraction is already extremely profitable and these industries do not require government handouts that are often used as payouts to oil executives and do little to create jobs for hard-working Montanans.
4. The University of Montana has seen a 40% enrollment drop since 2010, and now is struck with the effects of the pandemic. What, if anything, should be done to help the university?
It is my feeling that the University of Montana should modernize their curriculum to accommodate the current job market. While I feel a well-rounded education is important, I also believe the university could offer more classes that help students prepare for the realities that people face upon graduation and offer niche degrees in the technology and vocational industries that allow students to immediately translate into their careers upon leaving the campus.
5. What do you see as the No. 1 issue facing your constituents and how will you address it?
In the Flathead, an affordable housing crisis (particularly in my district) forces many young people and hard-working Montana families to leave the area. This can be remedied through incentives that encourage the construction of affordable housing options for local residents. We also have a meth crisis that has touched many families and we need more treatment facilities (many of which were shuttered after the budget shortfall following our big wildfire season several years ago). I also think we need to bring back the anti-meth billboards as they were extremely effective in showing young people the dangers of meth use.