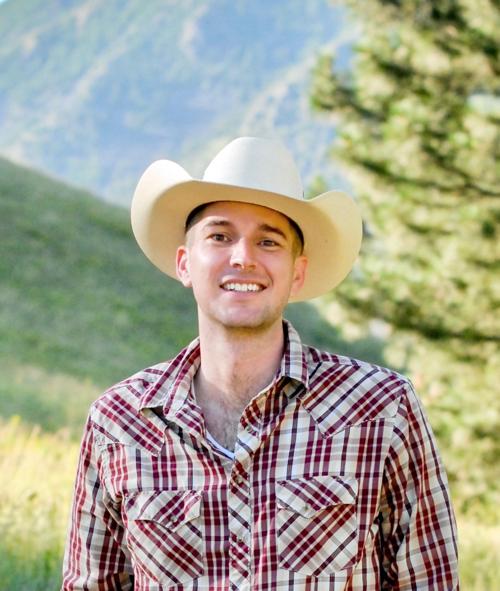 1. Do you support restructuring Montana Fish, Wildlife and Parks to provide more attention/revenue to non-hunting wildlife and recreation?
With the gradual shift from a focus on almost exclusively consumption through hunting and fishing to the addition of non-consumption wildlife enthusiasts, FWP could expand its management perspective to non-consumption uses, leading to an increase in more total revenue.
2. How do you plan to serve in the Legislature during a pandemic? Will you wear a mask while in the Capitol? Do you think the session should be held in-person, remotely or some mix of the two?
I plan to follow public health and safety guidelines, which would mean wearing a mask when in the Capitol. It's the Montana way to help our family and neighbors and wearing a mask is a way to enact that principle. It's likely, unless a vaccine has been equitably distributed by January, that a mixture of in-person and remote will be required.
3. Climate change caused by human emission of fossil fuels has affected Montana, including an increase in average annual temperature and shifts in growing seasons for farmers. Should Montana offer subsidies for clean energy creation? Do you support or oppose ending tax breaks and subsidies for coal, oil and gas production?
The state of Montana should continue to create more incentives for alternative energy uses. Tax rebates, exemptions, and subsidies can spur the continued transition to clean, renewable energy. Additionally, it's important when considering ending subsidies for coal, oil and gas production that we think of those employed in the industry. Until we can provide good-paying jobs or transitions to a new career for those employed in coal, oil and gas, I would be hesitant to impact their livelihoods in a negative manner, if ending subsidies would lead to instant job loss.
4. The University of Montana has seen a 40% enrollment drop since 2010, and now is struck with the effects of the pandemic. What, if anything, should be done to help the university?
The Legislature should make a firm financial commitment to the institution. State funding will be critically important to make up for shortfalls in tuition revenues, while the university rebuilds. The Legislature should stand behind UM and its efforts to provide high-quality and affordable education for Montanans. The university's upgrades in student support services and marketing and recruiting efforts has the U back on the right path, but COVID-19 has thrown a wrench in plans at an inopportune time. The Legislature should stand behind UM and support our institution's efforts to provide a high-quality and affordable education for all Montanans.
5. What do you see as the No. 1 issue facing your constituents and how will you address it?
Health care costs have continued to rise throughout the country and here in Montana. The decision to continue with Medicaid expansion in 2019 was the correct move and as a legislature we must continue to find ways to lower costs. A potential avenue for lowering costs for our hard-working Montana families is to seek a cap on prescription drug prices. Other states that have enacted such legislation have seen early success and this would be a great way for our state's residents to have more money to invest in our state rather than given to pharmaceutical companies.
Get Government & Politics updates in your inbox!
Stay up-to-date on the latest in local and national government and political topics with our newsletter.