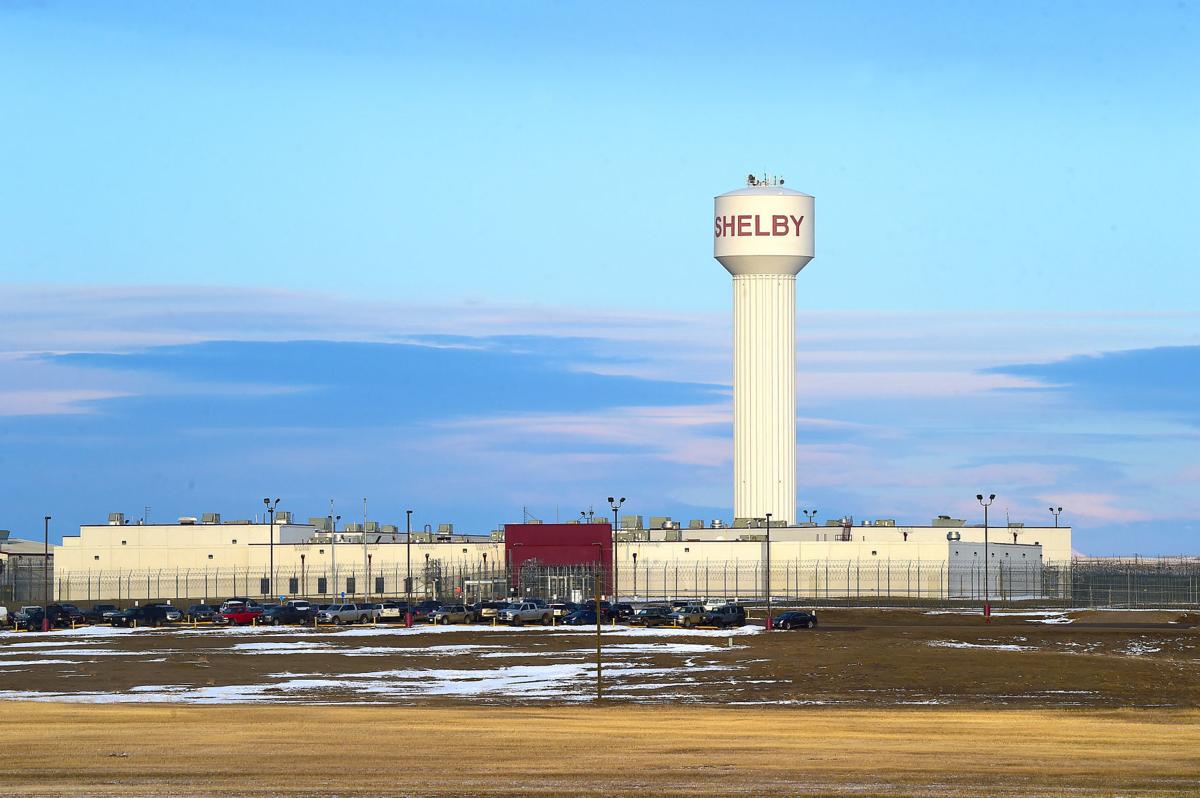 Shelby residents and inmates at the nearby private prison were without water pressure Friday as contractors got to work on tapping new wells.
The pressure loss left Crossroads Correctional Center, the private prison operated by CoreCivic on the hill above town, without drinkable water and unable to flush the toilets in their cells. One inmate who spoke with the Montana State News Bureau on Friday described toilets overflowing with waste and tensions rising between inmates and staff. 
Ryan Gustin, a spokesperson for CoreCivic, confirmed the water shortage in an email Friday. 
"Similar to other businesses and residences in the area, Crossroads Correctional Center (CCC) is experiencing a water shortage due to low levels of water at the nearby reservoir. While work is being performed to bring water back into the reservoir, facility staff at CCC are currently providing bottled water to those entrusted to our care and plans are underway to bring in portable toilets. We strive to address these types of issues as quickly as possible and hope to have the water system back operational as soon as possible."
Two calls to Shelby Mayor Gary McDermott's phone went unanswered, and the line ended without a voicemail message. An employee at city hall said the entire publics work department was out in the wellfield working on the issue. 
Shelby residents took to Facebook to seek out information Friday. Some said they had no water pressure, others said they had no water. 
The comments appeared below the city's Facebook post, which asked residents to refrain from doing laundry until the system was restored. 
"We are so sorry for any inconvenience, but we ask and encourage you to not do laundry today as contractors are working in the wellfield with start-up of additional water wells," the post read. "We will try to update residents throughout the day! Thank you for your patience!"
Cities around the state have deployed mitigation efforts amid the abnormal-to-severe drought that's blanketed Montana. Polson shut off water to 77 residents on Monday to allow its reserves to fill again, while Bozeman issued water use restrictions in mid-July to keep resources in balance with usage needs; both cities have declared a drought emergency.