On Thursday, a state education board that generally operates below the radar for anyone not a teacher or school administrator unanimously approved recommending an update to Code of Ethics for professional educators.
The unanimous vote by the Certification Standards and Practices Advisory Council belied what one of the developers of the revisions said was the unfortunate politicization of a non-regulatory, aspirational document short enough to be printed on the back of educators' licenses. The vote Thursday was to bring a final draft to the council's next meeting.
The edit that drew ample comment during a July meeting was this principle guiding teachers' behavior — "Demonstrates an understanding of educational equity and inclusion, and respects human diversity."
The council in its unanimous vote endorsed the concept of equity as a way to help every student achieve "their shot at the American dream," its chair said Thursday.
But the vocal group objecting to the language over the summer, including Board of Public Education member Jane Lee Hamman who again raised concerns Thursday, claim there's something else behind the word, labeling it a thinly veiled way to insert the teaching of critical race theory into classrooms.
Members of the council subcommittee that drafted the update said the word "equity" has a very specific meaning for educators, tracing back to the 2001 No Child Left Behind Act based by a bipartisan Congress during the Bush administration. The act required schools to report student performance at a detailed level, for the first time illustrating achievement gaps by things like income, disability and race.
"It could be argued that was the first time in the history of education where we actually paid attention to those achievement gaps, and we made efforts to try to close those achievement gaps, which we all know now is critically important as what we do as educators," said Rob Watson, a council member who helped draft the revisions and the superintendent of Missoula Public Schools.
That educational equity — giving each student the support they need to achieve their full potential — went beyond equality, or giving every child the same opportunity without acknowledging their different starting points. It was reaffirmed by the 2015 federal Every Student Succeeds Act, Watson said.
But the group opposed to the update argues words like "equity," "inclusion" and "diversity" were code words for something sinister.
"This issue of equity ... it's a trigger word. It is a buzzword for critical race theory, which has its origins in Marxism, a top-down approach that separates people based upon race or creed or ethnicity or any other point of division," said Henry Kriegel, with the Montana branch of Americans for Prosperity.
Earlier this year in the midst of Republican efforts to ban critical race theory ideas from classrooms, the Republican state superintendent of public education requested an opinion from the Republican state attorney general on the topic. The opinion largely pointed to existing laws against racism and segregation, but added "much of the training and programming done in the name of 'antiracism' perpetuates and glorifies racial stereotypes and division in a way that violates the law."
Those against the language change have used arguments echoing Attorney General Austin Knuden's in the opinion he wrote. But race played no role in the drafting of the Code of Ethics update, those who drafted the proposed new language said.
"It was was never the intention of the committee that this particular document becomes politicized. Our intention was not to use words that were politically charged," Watson said. "Unfortunately we live in a time now where these words do have different meanings to different folks. They've gained some political meaning that was not the intention of the committee."
The code is updated every five years, with the last revision finalized in 2016. Though over the last few decades there have been efforts to codify it or put the code into administrative rules, Pete Donovan, the former executive director of the Board of Public Education, told the council in July it had always resisted those efforts.
"From the beginning. It has been an aspirational document, rather than some sort of a regulatory tool," Donovan said.
The previous language, which lies in a section about an educator's commitment to the community, said an ethical educator is one who "understands and respects diversity."
The subcommittee decided to update that language because it wasn't clear, Watson said.
"As a subcommittee of (the council) when we read that we felt like it wasn't specific enough. It needed a little bit more language," Watson said.
In one of the metaphors used during public testimony in an attempt to explain equity compared to equality, state Rep. Moffie Funk, a former middle school teacher and Democrat from Helena, described three children standing on boxes of the same size and trying to look over a fence.
"They're different heights, and so the tall kid can see really well, the middle kid can kind of see, and the smallest child cannot see at all," Funk told the council Thursday. Giving the children different-sized boxes would level out their views, she continued.
"When they were standing on the same size box, that was equal, but it didn't work for all of them. And that's why we need to have equity as well. And it's not a buzzword. It's a reality that we are all striving for in this code of ethics," Funk said.
Kelly Elder, a Helena middle school teacher and chair of the council, said he strives for equity in his sixth-grade classroom.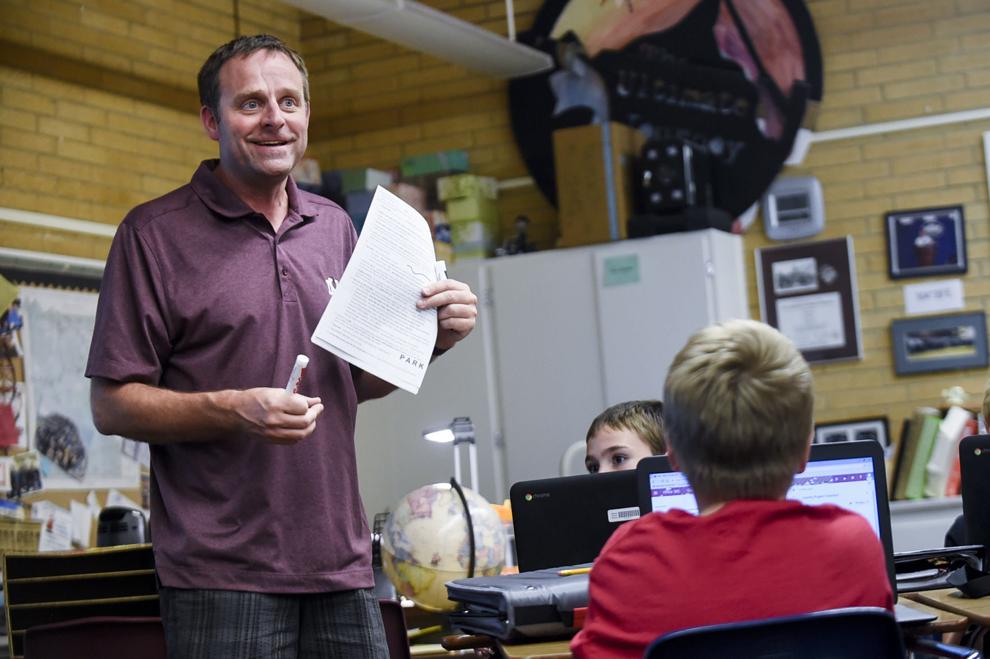 "I've got kids in my room that are 3' 6" and I've got others that are taller than I am at 6 feet tall, so we certainly see that variety. And when I picture those boxes and those kids standing, what they're trying to see in my eyes is the American dream. … I'm not willing to take a subgroup of my classroom and say, 'You don't deserve to look at that ball field.' ... My goal as a teacher is to ... use the wood I've got to build the right boxes to let everybody see over that fence."
Kirk Miller, the executive director of the School Administrators of Montana, backed the language update, saying the words had specific meaning in education. He rebuked efforts to insert a political interpretation of the words into the process.
"I'm sorry that the issue of a couple of words that are included here has become politicized," said Miller, who was previously on the council and worked on three prior updates to the code. "But now I'll speak as a Montanan and (with) 40 years' worth of experience: The politicization of those two words potentially is happening in other places, but that doesn't hunt in Montana."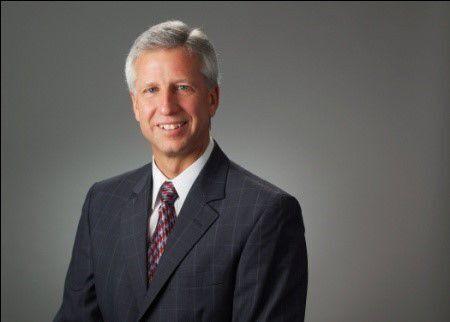 But those against the use of the words insisted their use would lead to harming children.
Board of Public Education member Jane Lee Hamman said Thursday that while she believed everyone shared the same goals of maximizing opportunities for every student, agreement about language to achieve that was not universal.
"I think the problem we're in today is we've had a hijacking of some of our language, so that 'inclusion' does not mean now what it did in 1975 (when the Education for All Handicapped Children Act was enacted) and 'equity' does not mean now what it did even when no child was left behind."
Hamman said the term "equity" was being used in other states to "create all kinds of turmoil and demonstrations and changes in opportunities for children."
Pointing to California, Hamman said some advanced classes are "all being disassembled and done away with under the guise of equity because there are children who could not participate in advanced science." She also cited similar examples in other states.
In California, the state has proposed updating its mathematics framework through what's called "de-tracking." In that state's case, the proposal suggests all students follow the same path for math courses through 10th grade. The effort is driven by an acknowledgment that mostly white and Asian students were put into more advanced math courses, or tracks, earlier in their education, creating a de facto segregation.
The state cites research showing de-tracking can better prepare all students for college-level math and science classes. Opponents argue the idea would limit students who are more advanced from being challenged by higher-level classes. Final action on the California recommendation is set for May 2022.
"I don't think we want to put that word into our Code of Ethics and open us up to the kinds of destructive actions and parental involvement in education that has been happening across our country," Hamman said, recommending an alternative proposal to update the ethics code that didn't use the words "equity" or "inclusion."
Elder acknowledged Hamman's concerns.
"That's on us as Montanans to make sure that doesn't happen. But I'm not willing to take a subgroup of my classroom and say you don't deserve to look at that ball field," Elder said, again referencing the metaphor of students on boxes.
In July, a long line of people spoke against the update to the language, including Dennison Rivera, chair of Montana Young Republicans. Rivera said the words included in the code would be used as a "moral weapon by hyper-partisan individuals who wish to subjectively discriminate against white students, racially profile minorities and (create) gender inequality."
Rivera also tied the language to critical race theory and referenced Knudsen's opinion.
Others who spoke against the update included Sonda Gaub, a mayoral candidate in Helena, and Steven Allen, a city council candidate in Helena.
"The Montana citizenry are way different than the national citizenry, and I don't believe we need to kowtow to equity versus equality," Steven Allen said. "It doesn't make sense."
By adopting the changes, "all that basically does is allow the teachers to teach critical race theory under a different name," he said.
Deputy Superintendent of Public Instruction Sharyl Allen said during the July meeting she believed equality is a higher standard than equity.
"I will leave you with the thought, equity alludes to the idea of mediocrity. Equality alludes to the concept of excellence," Sharyl Allen said.
Allen also addressed the use of the word "diversity" in the code.
"Human diversity is a huge challenge and issue today," she said. "Thirty-eight gender identities is the latest count. Folks, I can't name 38 gender identities."
Sharyl Allen then told the council about two experiences she's had with people experiencing gender transitions and being on phone calls with people using their pronouns to identify themselves.
"I believe those are human diversity issues as well," Allen said. "I'm not sharing those to get people to shake their heads one way or the other. I'm sharing those to say these are difficult and challenging issues that we need to face. The Constitution of the United States is based on the rule of law. It is not based on the individual, it is not based on partisan politics. ... It is not based on our proclivities to say, 'Oh, I have to follow this person or that person.' It is based on the rule of law. And at the time the rule of law is usurped, then mobs takeover. And we have seen that happen in our nation in the last 18 months. This is a time for us to focus on the rule of law, and our Constitution and always remember, we're all here for the same purpose, and that is to fulfill the education potential of each person, especially our kids."
Superintendent of Public Instruction Elsie Arntzen also spoke in July.
"I am asking you to be very, very careful with your language. I licensed 15,000 teachers. My name is on that (license), the state of Montana seal is on that license. I honor that license because it's a privilege to teach in Montana. It is not a right to teach in Montana. Teachers do not have a right to teach anything except for what the curriculum embeds with the standards," Arntzen said. "Critical race theory is not in our state standards. That is why I asked for an attorney general's opinion, which has the force of law."
Tammy Lacey, the chair of the Board of Public Education, spoke after Arntzen in July's meeting. Lacey said race wasn't a part of the discussion in developing the updates to the code, but instead the conversation focused on fairness and helping students attain higher levels of achievement.
"I totally believe that equal opportunity … is really a bedrock principle of the United States of America," Lacey said. " … We talked about equity, however, we talked about recognizing that each person has different circumstances … What we need to do when we're being equitable is that we allocate resources and opportunities differently based on individuality to get to that equal outcome."
Watson reminded the council to consider who the code is for: Montana educators.
"This is our document as professional educators. it really speaks to the folks that are in our profession," Watson said. " … When I was asked to serve on the committee for revisions on this, I started to think about some of the most effective educators that I've worked with in the state of Montana. And I thought, what are some of the aspirations that when I was a young teacher trying to aspire to be that master teacher? ... That's really what this document is all about."