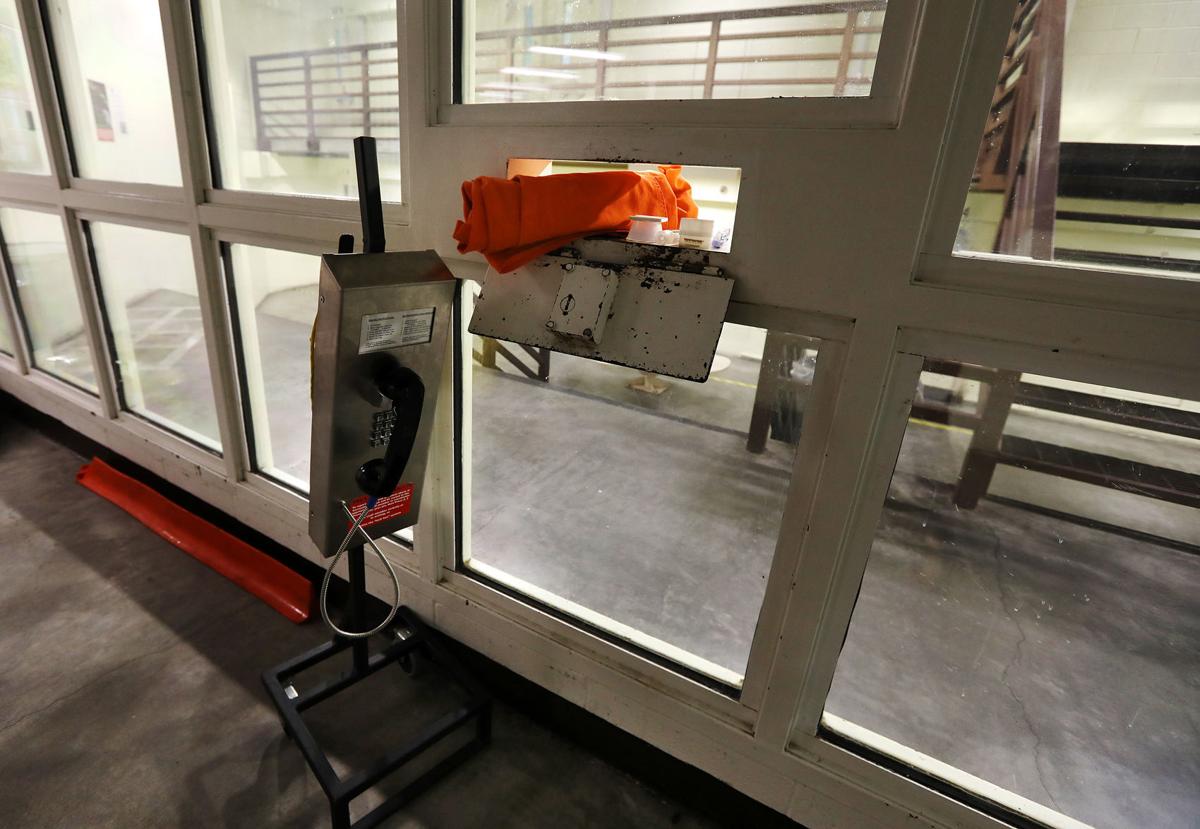 Montana State Prison locked down its units Friday due to the festering COVID-19 cases within the facility, according to the Montana Department of Corrections.
The number of inmates at the Montana State Prison infected with COVID-19 jumped from eight to 36 on Friday, while 23 prison employees have also tested positive for the virus, the agency said.
"To help keep the virus from spreading at MSP, the facility has been placed on quarantine, allowing extremely limited movement of offenders within the facility," Department of Corrections spokeswoman Carolynn Bright said late Friday.
The tests that revealed the positive cases were administered last week, according to an online press release from the corrections department.
"At this time, MSP inmates who are positive for COVID-19 are either being isolated in their cells or cohorted with other COVID-19-positive inmates," Bright said. It was unclear when the facility-wide quarantine would be lifted.
The State Prison in Deer Lodge houses roughly 1,500 inmates and employs about 700 staff members. As of Thursday, the only state-run secure facility in Montana that had yet to suffer a confirmed case of COVID-19 was the Riverside Special Needs Unit in Boulder.
"We hoped we would be fortunate enough to avoid any inmate cases by implementing stringent precautions to protect against COVID-19 at all our secure facilities in the early stages of this pandemic," DOC Director Reginald  Michael said Thursday in a press release. "However, we also prepared for this possibility. We have educated our workforce and inmate population to make sound choices related to the virus to help prevent spread within the facility, and we have knowledgeable health care staff to provide the best medical services possible to the people in our care."
Testing at state prison facilities is conducted on a weekly basis and will continue for the foreseeable future, according to Thursday's press release.
A Department of Corrections spokeswoman said Thursday it's been a month since the state prison received any inmates from the Crossroads Correctional Center, a private prison near Shelby, where 239 inmates — more than 1 in 3 inmates there — have contracted the virus. The outbreak there was reported on Sept. 28.
The Department of Corrections is consulting regularly with state and local health departments, while inmates who have tested positive for the virus "are being managed as advised in the CDC guidelines provided for correctional and detention facilities," Bright said in an email.
Earlier this year, Michael suggested to a legislative oversight committee that the department could purchase trailers to house inmates who have contracted the virus as a solution for isolation, a suggestion that was never executed, Bright said Friday. The prison has also identified additional areas within the facilities to handle any overflow that might occur, Bright said.
The department has, with COVID-19 relief funds distributed by the state, spent millions in cleaning equipment and transfer vehicles with the goal of safely shuttling inmates between facilities.
Thursday's press release noted the DOC requires advance evaluation of all inmate transports by its clinical services staff in consultation with local and state health authorities. Inmates are screened before they leave their facility of origin and on arrival at DOC facilities, according to the release. Newly transferred inmates are offered COVID-19 testing and quarantined for 14 days at their new facility.
"We know this is a difficult time for inmates in our facilities, along with their family and friends," Connie Winner, administrator of the DOC's Clinical Services Division, said. "We want to assure everyone that the medical needs of our offender population will be met with professionalism and compassion."