Feeling the support of electors who voted in a supermajority of their party, Republicans are cognizant of the power they hold as the 68th legislative session opens Jan. 2, while Democrats are intent on ensuring the constituents they represent still have a voice.
Lawmakers on both sides of the aisle and the executive branch generally share agreement on what makes the list of the most pressing problems Montanans are facing right now, but partisan divides define the disparate solutions being proposed. Deciding how to divvy up an historic surplus is expected to define the 90-day term, along with the fate of significant constitutional amendments Republicans want to put before voters in 2024.
"It's right in our title as 'representatives' — we represent the people, and so when you have 68 (Republicans in the House) you can call it supermajority, whatever you want," said incoming Speaker of the House Matt Regier, of Kalispell, in an interview last week. " … The voters sent 68 of us with the Republican platform, Republican ideals, Republican brand. … They put that much trust and faith in us to lead the state and I think that's No. 1: we need to deliver for the people of Montana."
Regier's counterpart across the aisle, Minority Leader Kim Abbott, said for Democrats the session will be a mix of advancing their priorities as far as possible while holding just 48 of the 150 seats and also playing defense on some GOP efforts.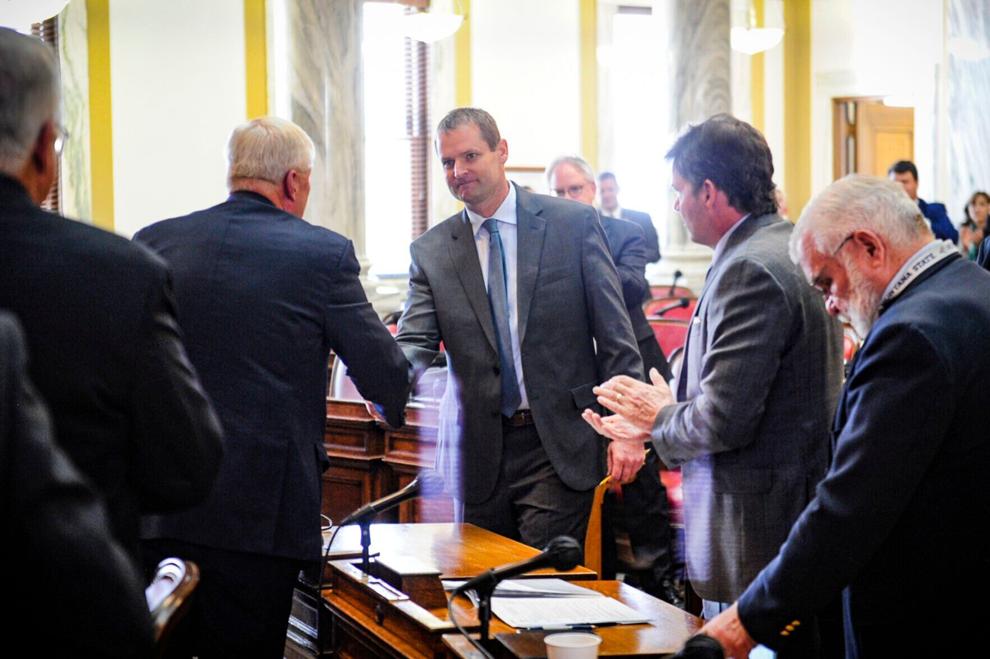 "Our members ran to deliver for communities. They want to be on offense. They have great ideas. They have great policies," Abbott, of Helena, said in an interview last week. "But we also recognize that there is a real threat with a supermajority of Republicans in the Legislature and a Republican in the governor's office."
'Unprecedented' surplus
By law the only thing a legislative session must accomplish is passing a balanced budget. But this year in addition to a biennial shot at shaping the state's spending, lawmakers will make what many call "transformational" choices on where to direct billions.
"We've got unprecedented surpluses coming in, so it's not the two years I'm worried about," Regier said. " … It's the four years and eight years out that we need to make sure Montana's in a good spot if a looming recession does hit."
Incoming Senate President Jason Ellsworth said the Legislature has duties to consider when determining how to use the surplus.
"Certainly we have obligations, which would be our state hospital. We have an obligation there. We have an obligation to our state employees, to Corrections (workers at the state prison) specifically," Ellsworth said. Both facilities have faced serious issues with safety and staffing over the last year.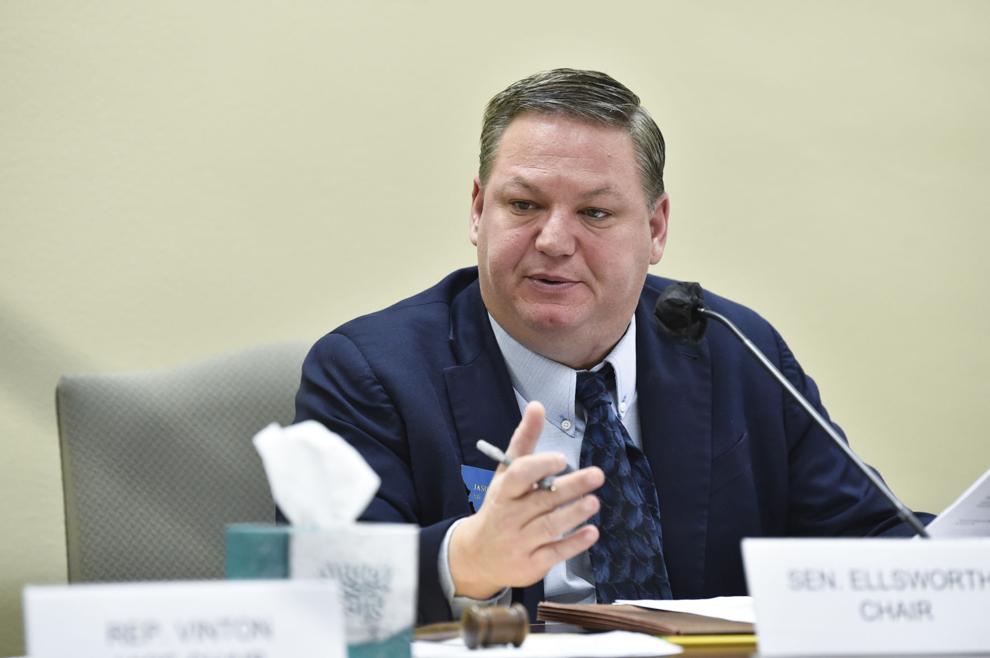 Another commitment the Legislature must consider, Ellsworth added, is to the people of Montana.
"It's their money," Ellsworth said. "We want to make sure that we give them back their money. It's not to expand government. That's not what Republicans believe. We want to make sure that that money is given back to them in an appropriate manner."
But what counts as appropriate will be a point of division between the parties. Gov. Greg Gianforte, a Republican, has already released his budget proposal that suggests investments in state facilities like the hospital and prison, as well as two years of property tax rebates. He also wants to increase the caps on statutory savings accounts like the state's fire fund, among other ideas.
Regier said there are plans all across his caucus on the right mix of rebates, investments and squirreling cash away for a rainy day.
"What that ratio is between what the governor's proposed and what the Legislature would come up with, I'm sure it'll be a little different," Regier said.
Democrats have their own proposals, which Abbott said will be focused on lower- and middle-income Montanans. As in last session, the minority party is critiquing GOP policies as benefiting the wealthy more than others.
Their solution to fast-rising property taxes is a two-pronged approach with an immediate, one-time rebate they say is more aimed at working-class people, along with a longer-term plan for property tax credits again targeted for middle- and lower-income levels.
Senate Minority Leader Pat Flowers, of Belgrade, said Democrats in the Senate are focused on things like addressing a lack of affordable housing, a lack of childcare resources and gaping holes for mental health care in local communities. Those are things the parties both agree are problems facing the state, he added.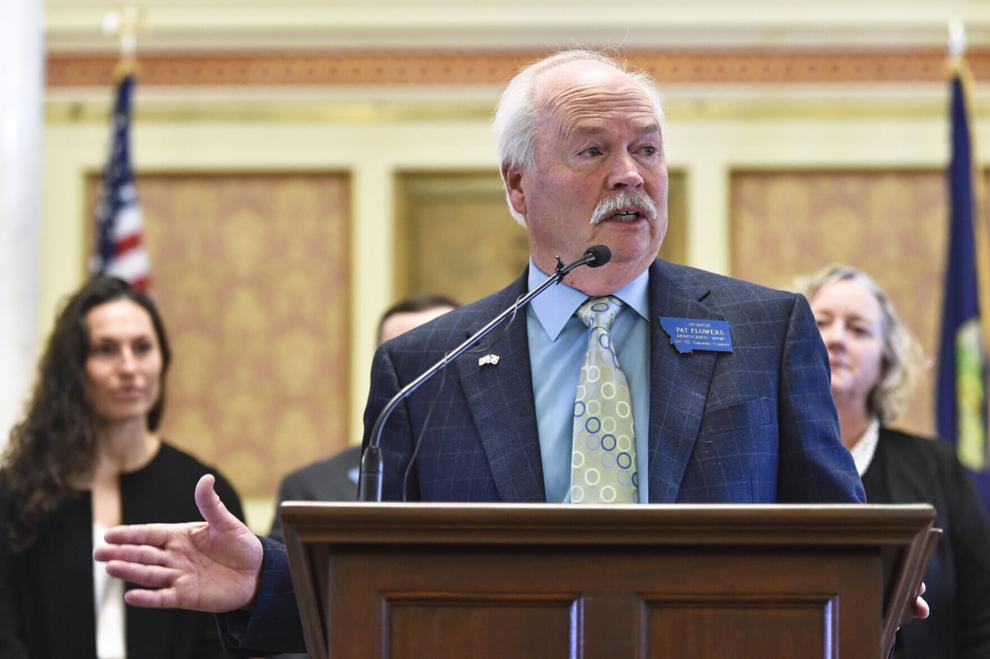 Seeking agreement
Flowers said housing is one area where he thinks looking at issues through several lenses can build consensus on finding solutions. He pointed to Bozeman residents living in their vehicles because they can't find affordable homes as both a human welfare issue, especially in the recent frigid cold, as well as a business concern because employers can't find people who can afford to live and work in their communities.
"Where we depart is probably in terms of some of the solutions," Flowers said. " … I'm sure they'll be roundly debated. Hopefully we'll find some agreement on some of the solutions that we're supporting."
Going into the session, GOP and Democratic solutions on housing differ in many places, such as if and how to direct money toward creating inventory, how to account for affordability, what is the right mix of regulations and more. Elsewhere there's significant disagreement on the best ways to address changes to income taxes and divides are deep on many social issues.
Republican leadership said they're cognizant of holding the majority in both chambers and possessing the margin to pass laws without needing the support from any Democrats, but said they want to work with the minority party when possible to reach consensus and make sure everyone has an opportunity to advocate for their priorities.
"You have a responsibility for the Senate in its totality," Ellsworth said of his role as the chamber's president. "Certainly, I'll be dealing with both minority and majority leaders, as I already have been on pre-session issues, and as I'll be dealing with them on session issues. You definitely have a responsibility as president to the whole Senate."
As for the House, Regier said "we all represent 10,000-plus Montanans, whether you're in the minority or majority. … The job of Speaker of the House is to make sure that everybody has that voice heard. But I believe that goes two ways."
But there's a difference, Regier said, between following the rules of decorum and treating each other with respect versus getting legislation passed.
"Does that mean that your voice (being) heard translates into you accomplishing your goals? That's not it," Regier said.
Abbott and Flowers said they too plan to work with the GOP where possible. When it comes to compromise, Abbott said, "our caucus has a lot of experience working across the aisle" due to being in the minority since 2011.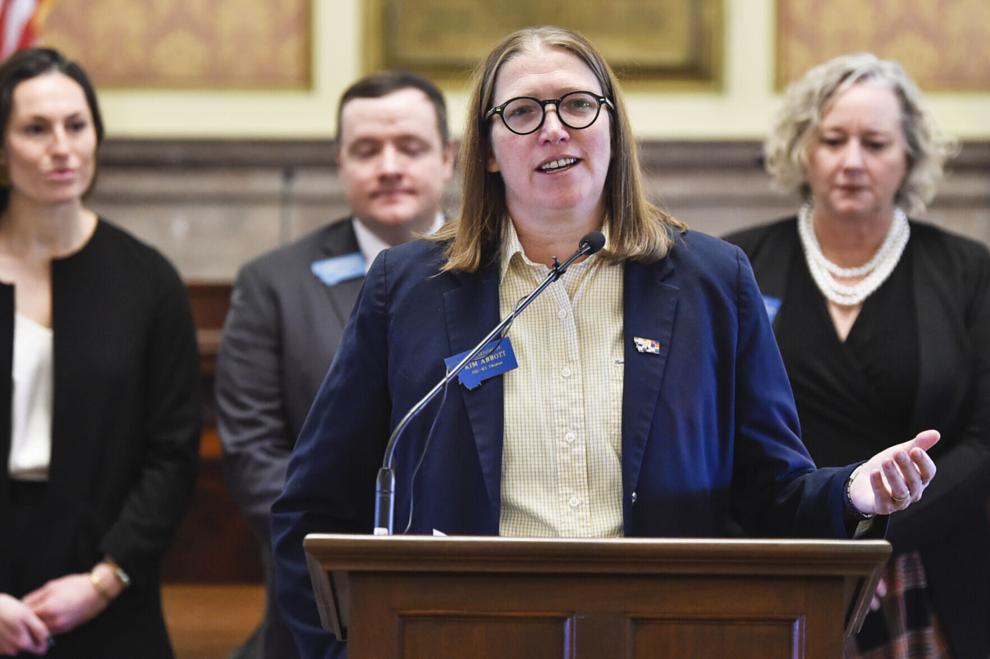 "Anything that we got accomplished had to be bipartisan. There was no other way for us, so we have good working relationships and we have a lot of expertise," Abbott said. "Where we can work together with them, we're going to work together with them. … Where we need to hold them accountable, like if they're attacking the basic rights and freedoms that are enshrined in our Constitution that Montanans depend on and want us to protect, we're going to hold them accountable."
Constitutional proposals
A place where neither party expects to find much agreement is on the 48 constitutional referendums working their way through the bill drafting process, all at the request of Republicans. The ability to pass those without any Democratic support was a major theme in November's election.
Ellsworth was quick to point out that several proposals address similar topics, and he said something he thinks is missed in the discussion is even with the supermajority, the GOP can't unilaterally change the Constitution; it can only put measures to do so on the ballot.
"At the end of the day, it's the people that vote whether to allow that in the Constitution or not. That's our responsibility is to get things on there potentially that the citizens do want," Ellsworth said.
Abbott pointed to the response to celebrations of the 50th anniversary of the Montana Constitution as showing residents are proud of the document and supportive of it, and she said that's one point Democrats will make to Republicans they'd need to break away from the party to keep something from reaching the ballot.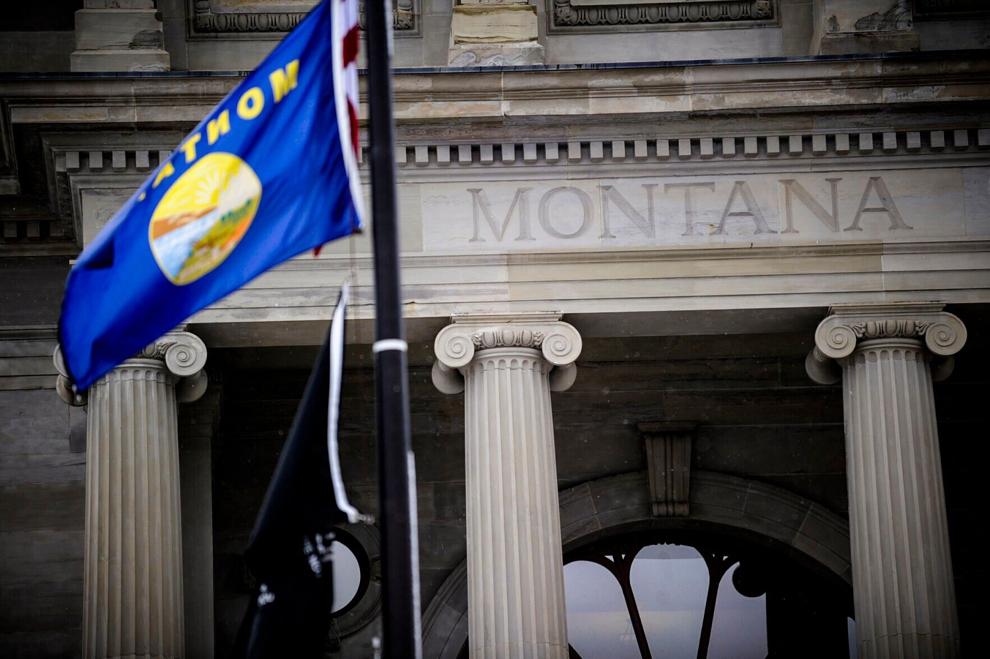 "It takes a big number (of legislators) to put that question on the ballot. Our approach is to make a clear, cogent argument for the reasons that our rights and freedoms that are enshrined to the Constitution are so important to our constituents," Abbott said. "To stop something on the floor of the House that is just a normal bill … we have to get 18 Republicans. To stop a constitutional amendment, it's a much smaller number … The more the merrier, but it's something that feels achievable to us."
Regier said that while some referendums are "100% (trying to accomplish a specific change to the Constitution), other ones just kind of bringing it up for educational purposes (to) put a spotlight maybe on where our Constitution could be improved."
He also acknowledged getting a referendum through the session is a big lift, even with a supermajority.
"Even though we have 102 Republicans, that's still a high bar to get it on the ballot and then it still has to pass with the people in Montana," Regier said. "At the end of the day, our bosses are going to weigh in."
Flowers said he thinks an expected increase in the number of events, rallies and people testifying in the Capitol this session will shape debate on proposed constitutional changes. COVID-19 is not limiting attendance as much as last year, though remote participation and testimony are still allowed.
"I think our job is to make it loud and clear, what's being proposed, and the implications of those proposals to change our Constitution, and I think Montanans will rise up along with us to knock those down," Flowers said.
The idea of more public involvement makes him happy.
"When senators and representatives see constituents from their home sitting in meeting rooms, they sit up and pay attention and listen to those voices. That's why it's so important to have the people in the people's house … driving the process. We are a citizen-led Legislature and we should be responsive to what Montanans want. I want to see their faces and hear their voices in every one of our meeting rooms and I'm really looking forward to it."
Tone of the term
Already in process this session are several proposals on issues like access to abortion and the rights of transgender Montanans that drew intense debate last session, especially on the House side. This time, with the first transgender legislators in the House, Abbott said she's already been discussing with majority leadership how debates will remain respectful.
"It's so intensely personal for a lot of our members," Abbott said. "Those are hard days. We have people in our caucus that are there in part to represent (those communities) and they're there in part to put a face and a family on the issues."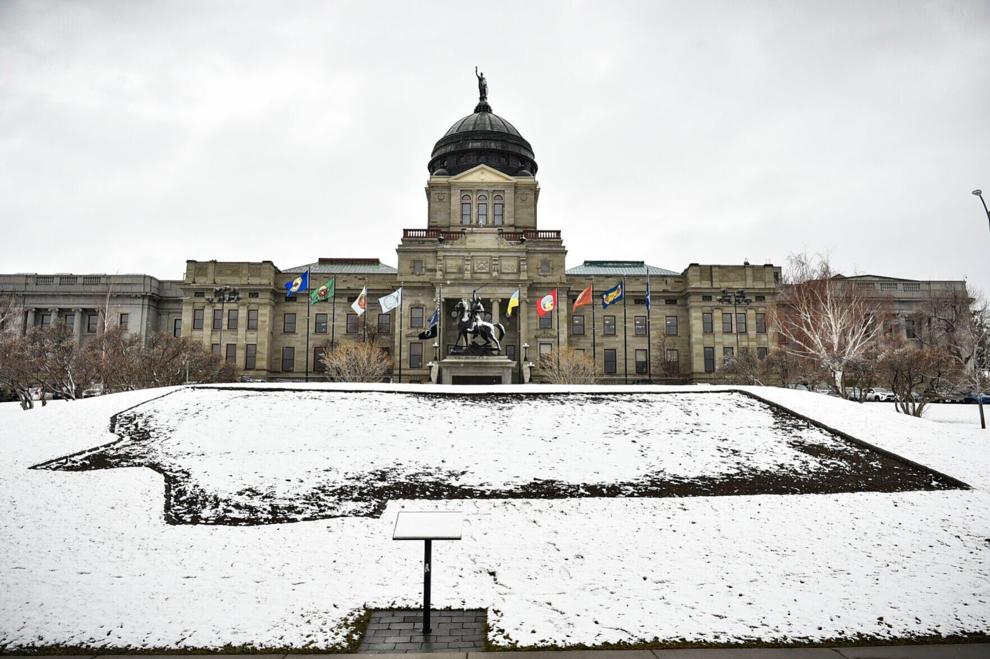 When it comes to some of the more difficult parts of the session to maneuver, Regier again said he'll fall back to good communication, which is one of his main priorities as speaker.
"When you stop talking with each other, that's like when the marriage goes downhill. So I think as long as we're talking, that communication can heal a lot of those disagreements," Regier said. "We're going to disagree on stuff and at the end of the day even have to let votes play it out. … But I think it's a great group we've got this time and I'm fully expecting that decorum to be upheld and a lot of things taken care of with some conversations maybe in the hallway."