Former Montana congressman and Interior Secretary Ryan Zinke won the race for Montana's new western congressional district by 4 points over his Democratic opponent Monica Tranel.
Zinke beat Tranel, a Missoula lawyer who focuses on energy and climate issues, by about 8,000 votes with 50% of the vote to Tranel's 46%. Libertarian John Lamb, who saw an elevated role in the race, took 4% of the vote. The Associated Press called the race for Zinke on Thursday morning.
"It's nice to get the campaign done and then focus on the job ahead," Zinke said in an interview Thursday. "There's a lot to do and I think the consensus of everyone is the country is falling apart and it's time to take action. So I'm going to be focused on energy costs, brining those down where Congress can, and curbing spending so we can get inflation down and help Montanans be able to eke out a living."
Zinke will return to Congress, where he served from 2015-2017. After easily winning reelection, he was appointed to Interior secretary by former President Donald Trump, making him the first Montanan to serve in a presidential cabinet. But he would resign after two years amid multiple ethics investigations, which became a major theme in the election.
In June, Zinke emerged from a tight five-way primary as his Republican opponents targeted his voting record and the investigation. Tranel continued to hammer the investigations during the general election as she sought to portray Zinke as dishonest. 
While Zinke was cleared in the majority of those investigations and the U.S. Department of Justice declined to prosecute, two agency inspector general reports accused him of misleading investigators. Zinke has defended himself against the investigations, calling them politically motivated. He portrayed Tranel as a liberal environmental lawyer that would serve in lockstep with national Democrats. 
"The campaign was vicious, a lot of the opponents' strategy was to lie about me lying, and I understand the campaign was vicious," he said. "The campaign is over and now it's go back to work."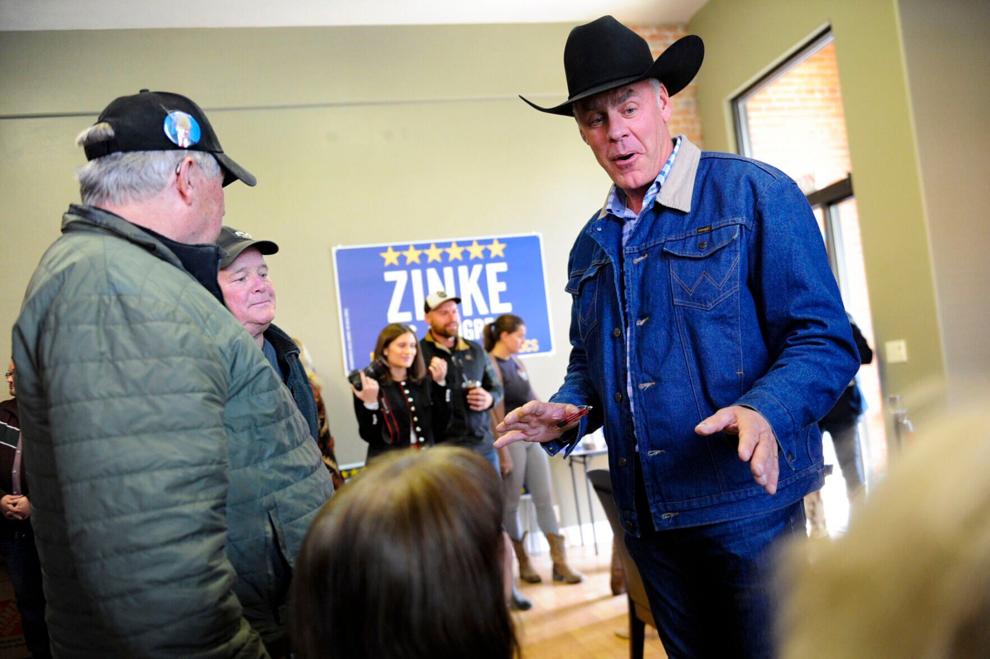 Zinke will join fellow Republican Rep. Matt Rosendale in the House. Rosendale easily won election to Montana's eastern district. This is the first time in nearly three decades Montanans will have two U.S. House representatives.
"Montana has two seats but in a lot of cases it should be one voice because the issues of the West are similar to the issues on the East on you know, wildlife management, sage grouse is very similar to grizzly bear as far as management goes, you know local involvement etc., water is an issue whether it's East or West," Zinke said.
Zinke said he will work across the aisle where there is common ground. He also renewed a campaign pledge to pursue defunding portions of recent legislation passed by Democrats, adding that he plans to push for a committee assignment on House Appropriations.
"As far as Montana goes, Montanans are more about Montana and there's much more that unites us than divides us," he said. "That's certainly continuing to make sure we have good public land policy where our forests don't burn down, make sure we understand these devastating wildfires also have an effect on watersheds. We need to manage our wildlife. And on the economy we need to bring down fuel prices, we need to curb spending to get inflation back down where it should be, and then we're going to have to be able to address how to live in Montana as far as affordable housing and what the role of the federal government should be."
Results for the election were slow to come in from some key counties with results fluctuating late Tuesday and early Wednesday. Tranel built a lead in Democratic-leaning counties such as Missoula and Gallatin while Zinke held leads in rural counties and populous Flathead. Zinke moved ahead early Wednesday morning and would never relinquish the lead.
By Wednesday evening as more results came in from Flathead, Missoula and Gallatin counties, Zinke declared victory as the path for Tranel dramatically narrowed and Decision Desk HQ called the race for the Republican.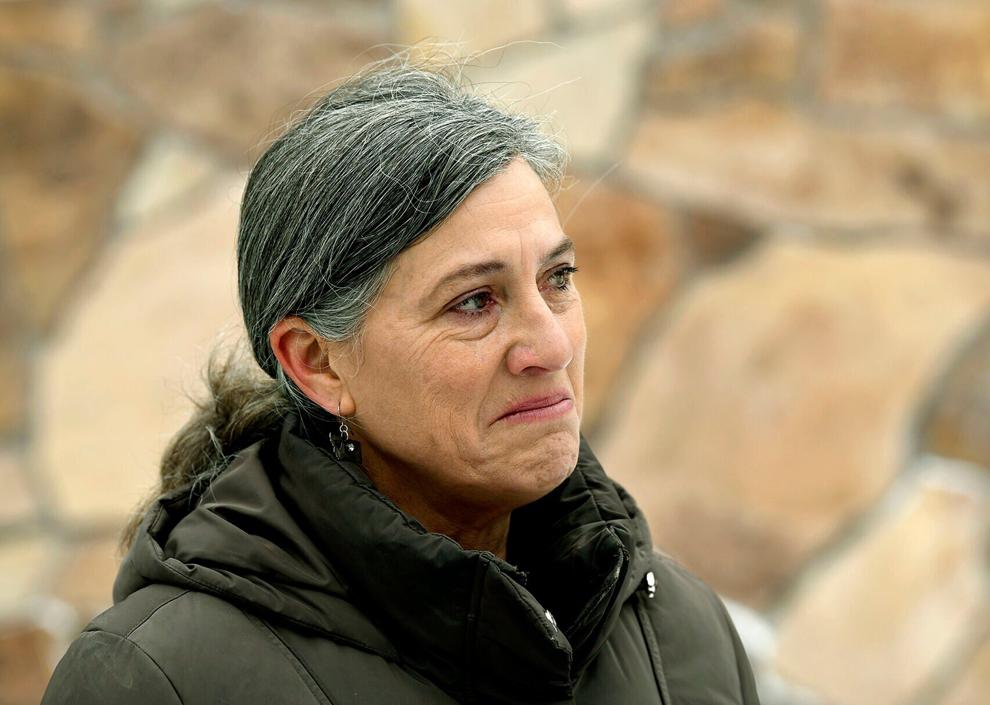 In a speech to her supporters Thursday in front of the Maureen and Mike Mansfield Library on the campus of the University of Montana, Tranel was true to her campaign message of saying she'd support Montanans in "the middle" while criticizing Zinke's resume.
"Thank you for teaching me the strength of the middle, the importance of community and the incredible power of forgiveness and connection. Montana's new congressional seat gives us hope, because it gives us a choice," Tranel said. " … To those of you who did not choose me in this race, I asked you to hold your elected representatives accountable. The fact of the election does not erase the corruption of Ryan Zinke."
Tranel pointed to Zinke's consulting work for oil companies in her plea for accountability.
"I think he told you that he would return us to $2 a gallon gas. Hold him to that promise, especially since he is making so much personally from these corporations. Hold your elected representatives accountable," Tranel said.
Lamb saw an elevated role compared to past Libertarian candidates. He participated in forums held around the district organized by Tranel's campaign and drew criticism from Zinke during debates.
Turnout in Montana was at 60% with nearly all votes counted by Thursday morning.
Montana lost its second seat in the House in 1993, and other than Democratic U.S. Rep. Pat Williams' final two terms, the at-large slot was held entirely by Republicans.
Federal Election Commission data showed Zinke raised more than $6 million in the race, as captured on the last regular finance report, and spent $5.7 million. Tranel reached more than $2.7 million in contributions and spent $2.6 million.